Grapevine offensive coordinator Bob DeBesse will become the next head coach of the Mustangs pending board approval by Grapevine-Colleyville ISD.
He'll replace Mike Alexander, who departed in March after an 11-2 season to take over as the head coach at Class 6A Flower Mound Marcus.
DeBesse has spent the vast majority of his career coaching in the college ranks and this will be his first head coaching job at the high school level. He's been at Grapevine as the Mustangs offensive coordinator the past two seasons and also spent two seasons coaching the secondary at A&M Consolidated.
"When I first got the call that I was going to be the head coach at Grapevine High School, I was humbled and it was such an honor," DeBesse said. "I'm filled with lots of pride and to be a Texas High School Football head coach was something I've always wanted to do. It's really me realizing a lifelong professional dream. It's as big a deal as there is in this profession."
DeBesse, a native of Houston, played collegiately at Southwest Texas State (now Texas State) and was a graduate assistant on their 1981 and 1982 Division II National Championship teams. DeBesse spent time as the offensive coordinator at TCU (1990-1991), Minnesota (1992-1996), New Mexico (2012-2017) and Georgia Southern (2018-2020). DeBesse was also an assistant coach at Purdue from 2003-2005 and at TCU from 1983-1989. He had a stint as the head coach at his alma mater Southwest Texas State from 1997-2002 posting a 26-40 overall record.
"When I was in college recruiting, I knew I wanted to coach high school ball in Texas," he said. "But I had no idea HOW to be a Texas high school coach. I learned so much in my two years at A&M Consolidated. It was a great growing experience."
DeBesse, who has been leading offseason workouts since Coach Alexander departed, is ready to hit the ground running in his new role.
"I'm so fired up and jazzed to get this opportunity," he said. "When I attended Stratford High School in Houston, I wanted to be like my head coach Oscar Cripps. I'm just ready to get rolling."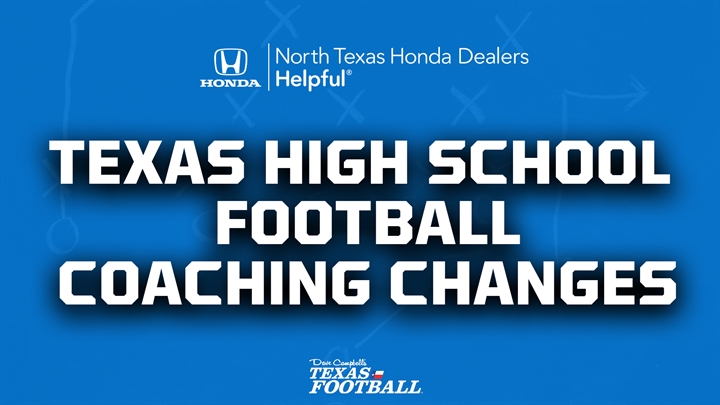 This article is available to our Digital Subscribers.
Click "Subscribe Now" to see a list of subscription offers.
Already a Subscriber? Sign In to access this content.