Dave Campbell's Texas Football and Texas Children's Hospital have teamed up to spotlight student training squads in the Houston and Austin markets. These talented and dedicated young folks are working hard behind the scenes to help their athletes to be their very best when the lights turn on. Each week we'll focus on a different group of Student Training Superstars in what will be an annual tradition.
Week 1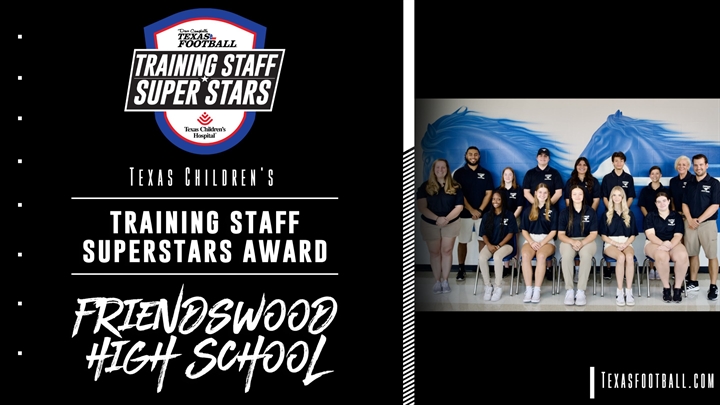 Front Row Left to Right- Melissa Jack, DAT, LAT, ATC (Assistant Athletic Trainer), Nicole Musyimi, Claire Newman, Isabella Punchard, Haley Nabizadeh, Erin O'Leary, Blake Lapier, MA, LAT, ATC (Head Athletic Trainer)
Back Row Left to Right- Tevin Dent, LAT, ATC (Assistant Athletic Trainer), Cadence Capehart, Jasper House, Carolyn Rodriguez, Orlando Melgar, Elysia Brown, Jenna Tubbs, LAT, ATC (Assistant Athletic Trainer)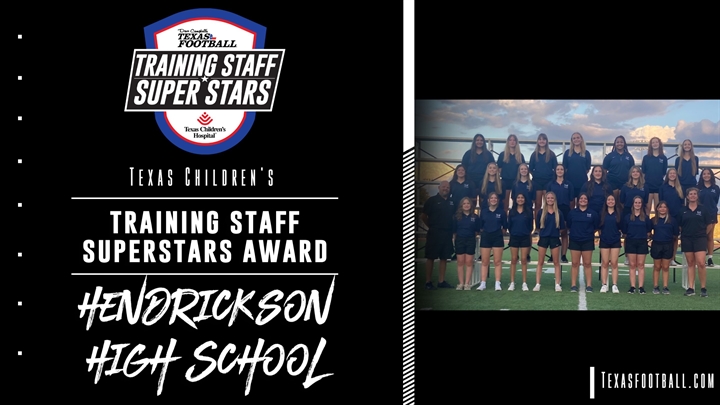 Top Row: Bella Hinojosa, Megan Chandler, Chloe Cox, Mack McNeese, Cendall Datrice, Hadley Wimmer, Katie Cox
Middle Row: Victoria Rincon, Kennedi Kisner, Cassidy Phillips, Ashley Cornelius, Jenna Donley-Beyers, Morgan Devries, Kayla Ryan, Sylvia Carew
Bottom Row: Scott Chambers, Caitlyn Donley-Beyers, Audrey Hoch, Araceli Guerrero, Karlie Riney, Haleigh Cruz-Aedo, Jasmine Franquelli, Paige Billings, Mariana Rodriguez, Brigid Milchling
Week 2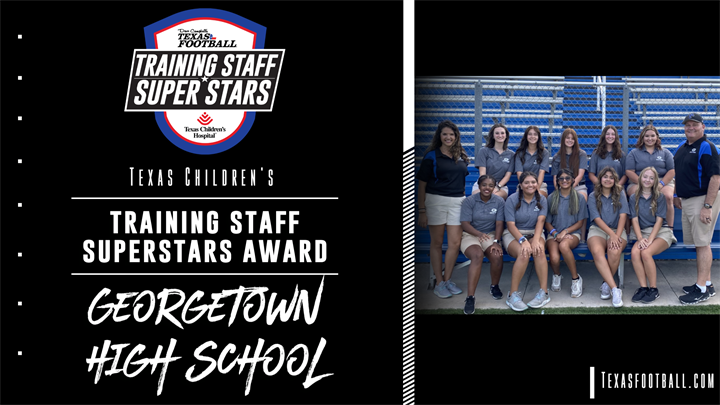 Top Row (L-R): Jenna Bayne, Madisen Ayres, Lexi Marsh, Peyton Pitkethley, Maci Denson
Standing Left: Staff Athletic Trainer, Vanessa Redeaux
Standing Right: Staff Athletic Trainer, Chad Hennessey
Bottom Row (L-R): Piper Elliott, Aaliyah Diaz, Natalia Ortiz Zapata, Jimena Acuna, Braelyn Trulove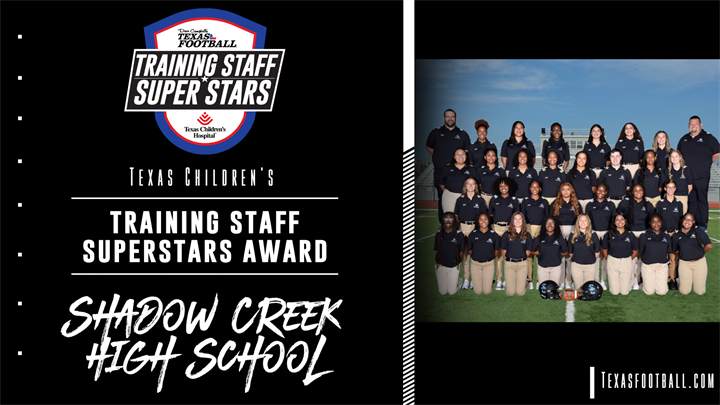 Bottom Row ( Carley, Azariah, Ellie, Maddie, Clarissa, Chloe, Reagin, and Sariyah)
2nd Row( Hanna, Kaidynn, Ashlin, Perla, Chima, Heaven, Parker)
3rd Row ( Anyia, Chloe, Lauren, Delanie, Kylie, Scott, Katelyn, Abbie)
Top Row ( Brandon Johnson, Reeona Curseen, Jenny, Sarah, Makayla, Avery, Madelyn Barber, Cody Wade)
Week 3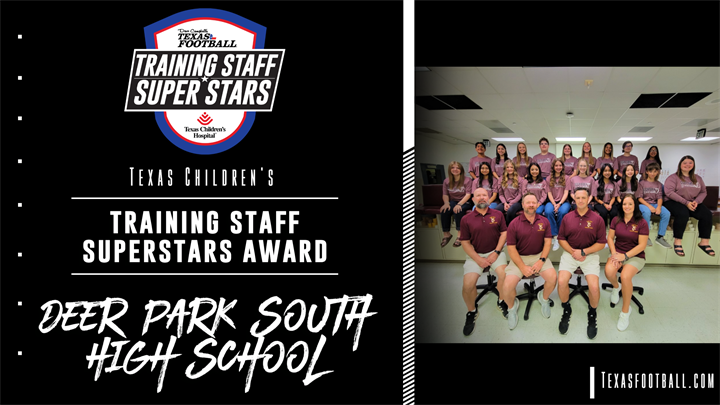 Left to right: David Viaclovsky, Jim Davidson, Mark Stephens, Lauren Finn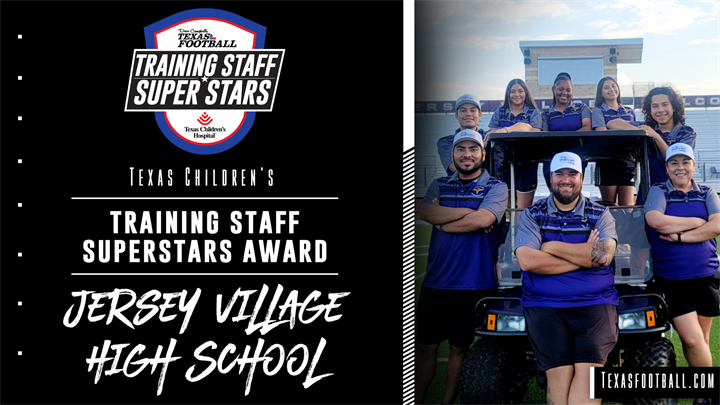 (Top row LtoR: Emily Soto, A'Zoria McInnis, Anacristina Cabrera)
(Middle row LtoR: Gabriel Guerrero & Eduardo Lopez)
(Bottom row LtoR: Miguel Camargo LAT, ATC; Raymond McCumber LAT, ATC; Jennifer Murphy, LAT)
WEEK 4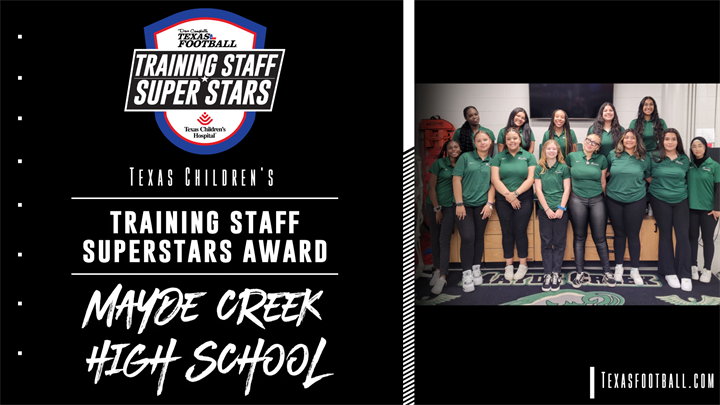 Student Athletic Trainers: Marwa Alazzawi, Adriana Bennett, Shantania Bushnell, Kaniel Ellison, Mya Guerrero, Logan Johnson, Binetta Keita, Breanna Lewis, Brianna Lizama-Rainey, Mary Magruder, Christa Merhi, Chioma Okpala, Kayla Reyes, Rya Scott, Shivani Singh, Jeremiah Smith, Priscilla Zapata, Yasmine Zraidi
Staff Athletic Trainers: Chris Whitten, Emily Orellana, Courtney Devereux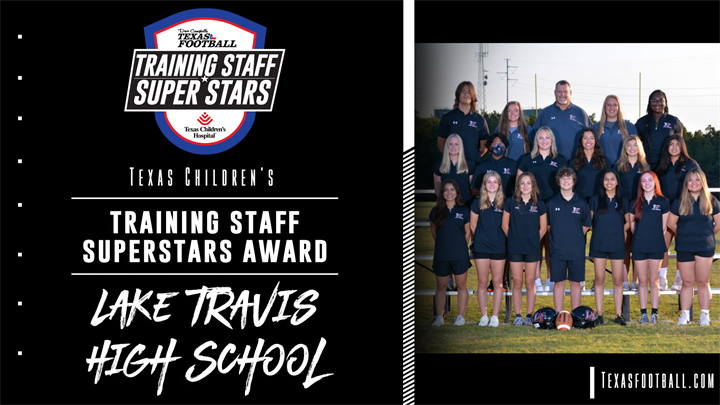 Top row left to right - Thomas Nels, Cameron Chalmers, Brandy Gothard, Larissa Pexton, Zoe Coleman
Middle row left to right - Leah Jacobi, Veer Patil, Jaime Andrade, Gaby Lofgren, Sami Jackson, Belinda Parra
Bottom Row - Kimberly Hernandez, Savannah Scanlon, Averi Sherakas, Myles Maceyra, Vivian Deleon, Delilah Garcia, Tylia Nguyen
CLICK HERE for an archived look at the Texas Children's Training Staff Superstars Award!