Whataburger and Dave Campbell's are joining forces again! Watch our announcement below:
Dave Campbell's Texas Football and Whataburger have teamed up to give fans the opportunity to honor the best and brightest stars in Texas high school football with the 2018 Whataburger Super Team!
For more on the partnership, read the official announcement here.
We need YOUR help to select the 2019 Whataburger Super Team! Nominate a player from your community for a chance to land them on the final ballot. All players at all varsity levels of Texas high school football are eligible!
Nominations will close on October 31st and the final ballot of 300 will be announced in early November.

Fans should follow the Whataburger Super Team on Facebook and Twitter for more information.
Below are the members of the 2017 Super Team:
OFFENSE
Quarterback: Matthew Baldwin, Lake Travis
Running Backs: Brendan Brady, Cibolo Steele; Jahmyl Jeter, San Antonio Brennan
Receivers: Tommy Bush, Schertz Clemens; Mikey Garcia, Mission Veterans Memorial; Jalen Preston, Manvel
Offensive Line: Silas Robinson, Yoakum; Walker Hankinson, San Antonio Alamo Heights; Brannon Brown, San Antonio O'Connor; Reese Moore, Seminole; Trey Stratford, Allen
Kicker: Cameron Dicker, Lake Travis
Utility: Cameron Thomas, Round Rock Westwood; Daimarqua Foster, Wichita Falls Hirschi; Kelan Walker, DeSoto; Brock Sturges, Allen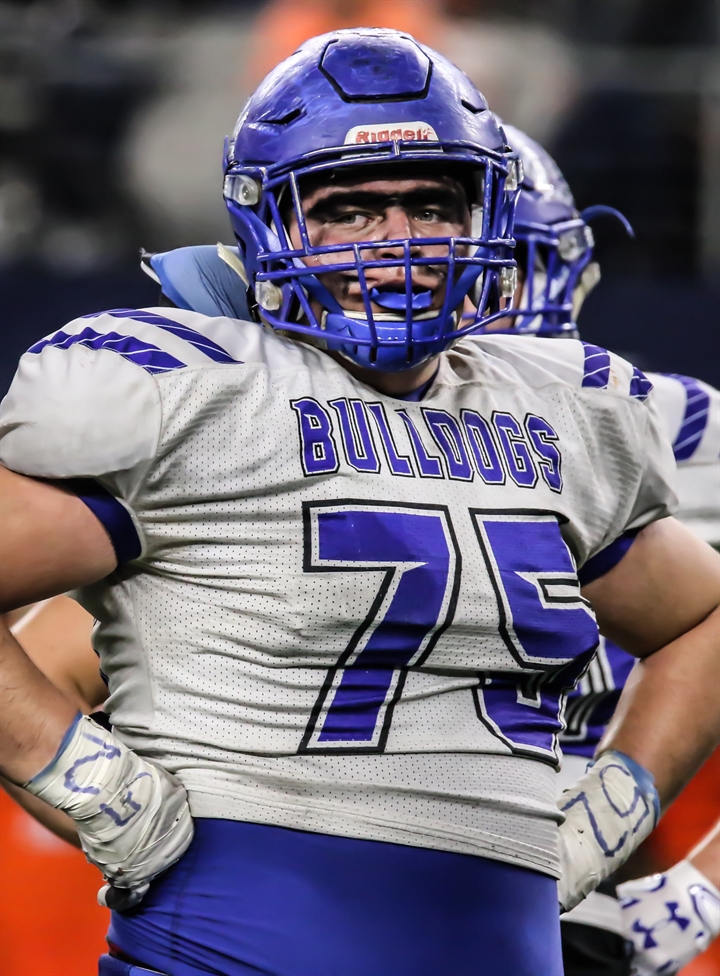 DEFENSE
Defensive Line: Ryan Reza, San Benito; DeMarvin Leal, Converse Judson; Jared Stellbauer, Bremond; Brandon Matterson, San Antonio Brandeis
Linebackers: Nathan Sanchez, McAllen Memorial; Matt Elizondo, San Antonio Churchill; Jared Pedraza, Franklin
Defensive Backs: Caden Sterns, Cibolo Steele; Zaire Taylor, San Antonio O'Connor; Gage Smith, San Angelo Central; Jordan Austin, Lancaster
Punter: Peyton Powell, Midland Christian
Utility: Anthony Cook, Houston Lamar; Dekalen Goodson, John Tyler; Trevor Williams, A&M Consolidated; Jonathan McGill, Coppell
FANS CHOICE AWARDS
Top vote-getters not named to Offense or Defense, regardless of position
Tanner Mordecai, Hewitt Midway; Kalon Barnes, Silsbee; Elijah Hines, Port Arthur Memorial; Isaiah Haggerty, Tyler Bishop Gorman; Jack Traugott, Victoria East; Alec Brown, Corpus Christi Calallen; Emil Oliva, Laredo Nixon; Jarell Cherry, Dallas Carter; Bobby Brown, Arlington Lamar; Deion Hankins, El Paso Parkland