Dave Campbell's Texas Football has partnered with Texas Farm Bureau Insurance to shine the spotlight on some of the most deserving young people in Texas Football with the Unsung Hero Award. Students honored are presented with an award at their school's pep rally and Friday night football game.
In addition to the award and special recognition on TexasFootball.com, each student will receive $500 in scholarship money as an Unsung Hero recipient from Texas Farm Bureau Insurance. Congratulations to all of the winners!
2022 WINNERS
Daniel De La Cruz, McAllen Memorial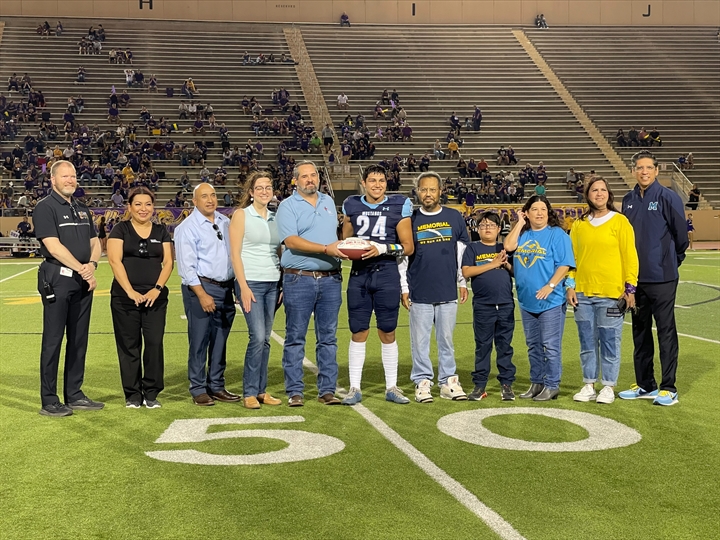 Hunter Dawson, Odem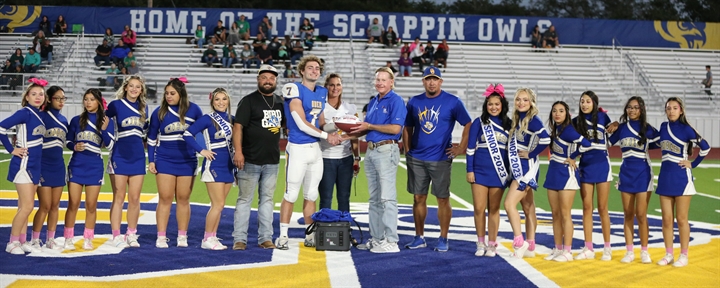 Ethan Elkins, Lubbock Cooper
During track his sophomore year, Ethan collapsed and was revived on the track by Lubbock Cooper track coach (Devin Ramby) and trainer (TJ Bruns). He had surgery in Houston and has been cleared to play this year.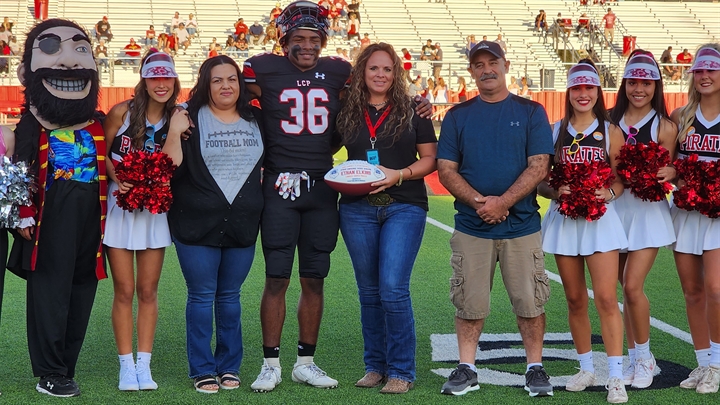 Cole Roberts, Wills Point
Cole Roberts is on the defensive line and is a rodeo star. He spends every weekend roping calves. He spent most of the summer working on ranches in between workouts.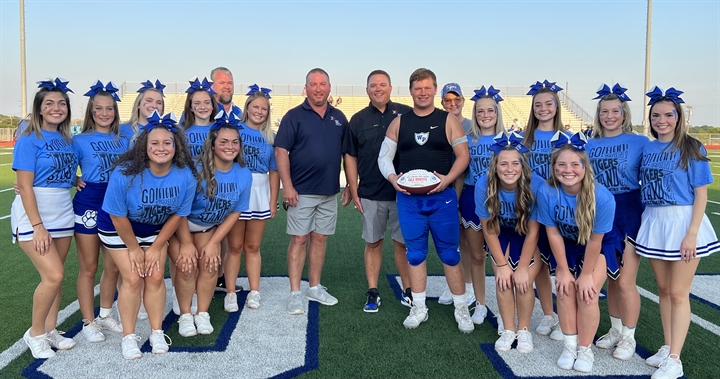 Zayvin Luna, Plainview
Zayvin Luna has been battling cancer while maintaining his position on the Bulldog roster. A week after playing in the homecoming game last season, he underwent surgery to remove the cancer. Zayvin's determination and commitment to his team are what make him an Unsung Hero.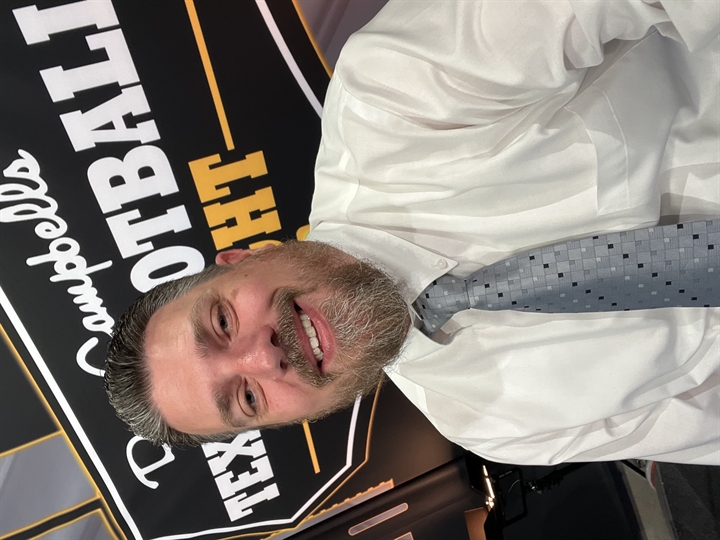 Caden Bledsoe, Gilmer
Caden Bledsoe has been fighting brain tumors for most of his life, but still finds a way to be part of the Gilmer Buckeyes by filming for the team.