The Dave Campbell's Texas Football San Antonio Inspirational Coach of the Week Award will honor ten (10) head football coaches in the greater San Antonio area spotlighting their inspirational leadership during the Texas high school football season. Each winner will receive a commemorative football and $250 donation back to their program compliments of Great Clips.
At the end of the season, all 10 coaches will be in the running for the San Antonio Inspirational Coach of the Year Award.
Voting will open up in November and it will be up to each community to rally the vote to help lift their coach to the top. The coach who gathers the most end of the year votes will receive free haircuts for a year compliments of Great Clips!
Week 1 Winner - Nick Rogers, San Antonio Pieper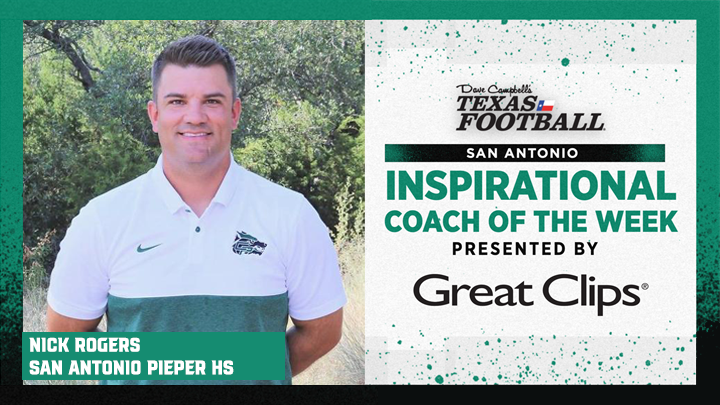 In only their second-year as a varsity program, Coach Nick Rogers helped lead his team to their first-ever non-district victory with a 62-0 win over Leander Glenn.
Week 2 Winner - Pete Padilla, San Antonio Holmes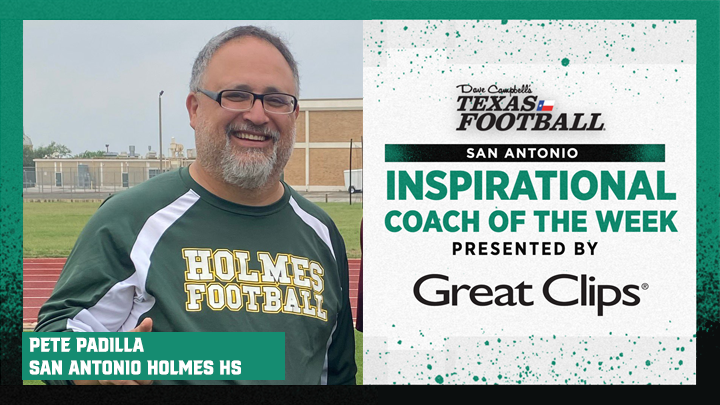 Coach Padilla's Huskies broke a 13-game losing streak and beat San Antonio MacArthur for the first time since 1989 on Thursday with a 49-42 win over the Brahmas
Week 3 Winner - Eddie Salas, San Antonio Harlan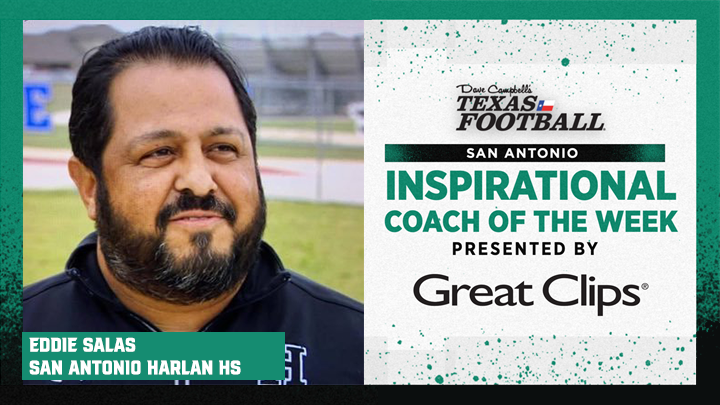 Coach Harlan's Hawks started district play out with a bang Thursday stunning three-time defending district champion San Antonio Brennan 36-28 to seize early control in District 29-6A play.
Week 4 Winner - Mike Trevino, Lytle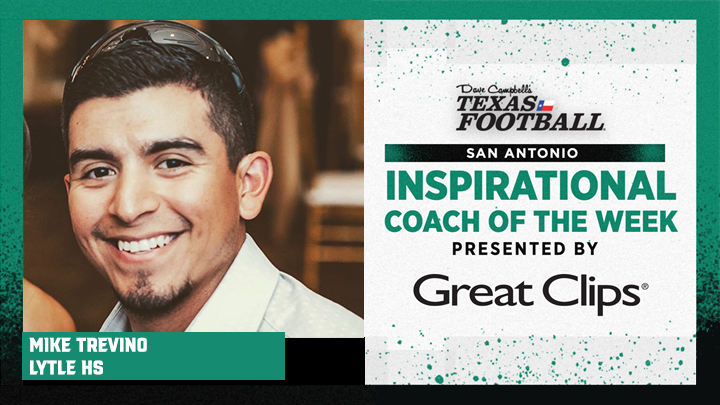 First year head coach Mike Trevino has the Pirates 4-0 for the first time since 1975 after a 23-14 win over Natalia on Friday night.
___
Click here for an archived look at the San Antonio Inspirational Coach of the Week Award