Ashley Pickle and Mallory Hartley went inside the numbers to transform the 2021 Dave Campbell's Texas Football magazine grades of the FBS college football units into numeric rankings in terms of overall average postion depth in the state of Texas.
Each year we rank eight units of all 12 FBS Texas college programs in the state of Texas: QBs, RBs, OLs, RECs, DLs, LBs, DBs and Special Teams. There are 12 possible grades that can be given ranging from A+ to D-.
Inorder to find the average of these grades we gave each letter grade a corresponding point value.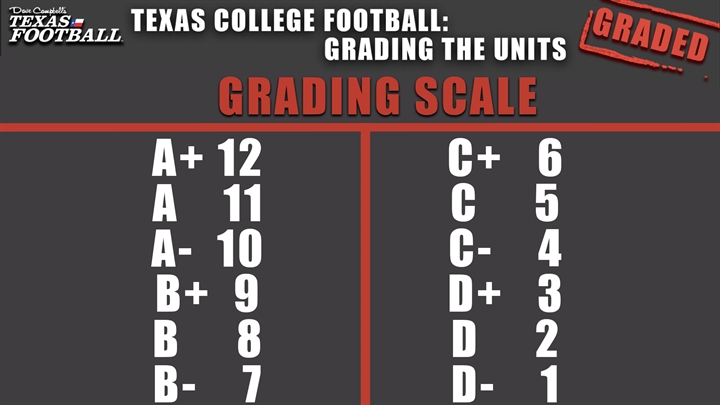 After averaging the grade given for each postion for the twelve FBS programs in the upcoming 62nd edition of Dave Campbell's Texas Football we came up with these averages rounded up to the nearest tenth.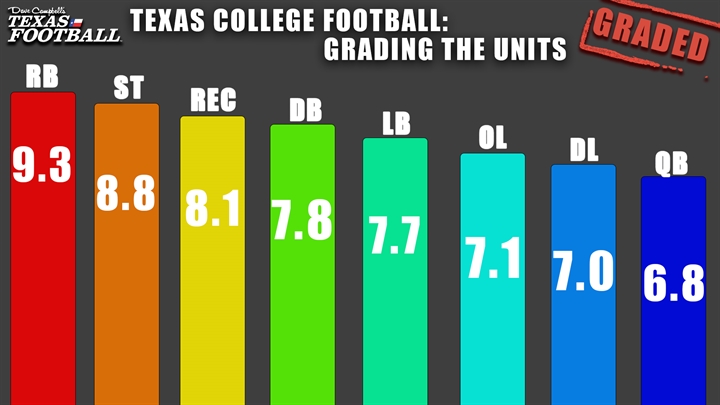 Surpirsed? Here's why...
See full Texas college football unit rankings in the 62nd edtion of Dave Campbell's Texas Football before it hits newsstands: texasfootball.com/subscribe
This article is available to our Digital Subscribers.
Click "Subscribe Now" to see a list of subscription offers.
Already a Subscriber? Sign In to access this content.