Welcome to the Extra Points, our weekly college wrap-up at Dave Campbell's Texas Football. This is your one stop to quickly get up to date with all the most important FBS happenings in the state from Week 2.
COLLEGE STATION and DALLAS -- Texas A&M fell on Saturday night 28-26 against No. 2 Clemson, but that doesn't really matter. A star was born at Kyle Field.
Quarterback Kellen Mond put forth one of the best games by a quarterback at Texas A&M since Johnny Football walked the halls in College Station. He completed 23-of-40 passes for 430 yards and three touchdowns against the best defensive front in college football.
A year ago, Mond seemed very skittish under even the lightest pressure. He tended to tuck the ball and run. But this year, Mond's footwork is astonishingly better, he feels comfortable moving in the pocket and he delivers pinpoint passes when hit.
"I always felt like I did pretty well with pressure, but I think Coach [Jimbo] Fisher figured out where I can get the ball out quickly," Mond said. "I sometimes used to put the ball away and run, but he's done a good job with trying to help me find the quickest read."
RELATED: Texas A&M flashes newfound resilience in narrow loss to No. 2 Clemson
The performance was a marked improvement from the 2017 season. He completed just 51.5 percent of his passes and averaged 6.06 yards per pass attempt as a true freshman. That was up to 10.8 yards per pass attempts against Clemson. Several were on broken plays or late reads. His last touchdown passes to Kendrick Rogers was his third read on the play.
"There were a lot of times that he got in trouble because of [the offensive line], and he escaped and made a play," Texas A&M center Erik McCoy said. "He's got a bright future ahead of him."
As Mond has gotten more composed, so has the rest of the roster. Several different underused wide receivers – including Rogers and Camron Buckley – made game-changing receptions across the field. The offensive line did a decent job standing next to him and handling the ferocious Clemson front. They adopted Mond's demeanor.
"I've always felt like people feed off of me being a quarterback," Mond said. "I know everybody sees it."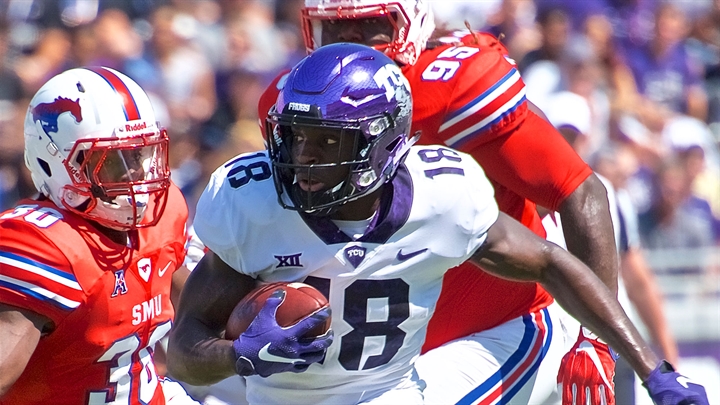 TCU survives rivalry test
TCU played a weird game against SMU, but the Horned Frogs will take a 42-12 win over rival SMU in the Battle for the Iron Skillet.
The Horned Frogs went down 9-0 in the first quarter and led just 14-12 at the half, but went on a second-half 28-0 run to pull away and earn the victory. Quarterback Shawn Robinson didn't look good, and the front seven missed a few tackles, but a win is a win.
RELATED: TCU emerges victorious over SMU after bizarre Friday night
Now, it's on to No. 4 Ohio State, one of the biggest games in college football this season at AT&T Stadium in Arlington.
"The old cliche is that if you're ready for the games you're supposed to win, the big games take care of themselves," TCU coach Gary Patterson said. "To do that, you have to have continuity, and you have to have a plan."
That has generally bore itself out under Patterson. Since the 2014 football season, the Horned Frogs have lost five games against unranked opponents. All of them came during the rebuilding 2016 season. In the other three seasons where the Horned Frogs took care of business against unranked teams, TCU went a combined 34-6.
If TCU beats the teams it's supposed to beat, good things happen in Fort Worth. WIth ESPN's College GameDay coming to town on Saturday, getting motivated for the Ohio State game shouldn't be too much of an issue.
"Like I told them, nobody is going to care about the [Ohio State] game this week if you don't win this game," Patterson said.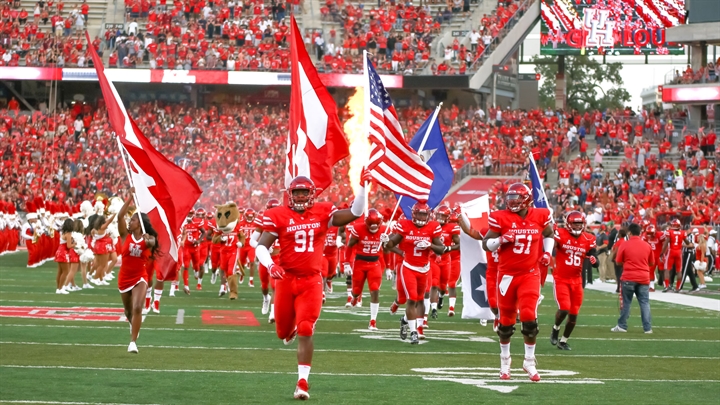 Houston gets back on track
One week ago, Houston looked in danger of missing a bowl after barely beating Rice 45-27, and trailing at the half. Apparently, a date with Kevin Sumlin is exactly what this team needed.
Houston obliterated Power Five opponent Arizona 45-18 in a game that somehow wasn't as close as the final score. The Cougars took a dominant 38-0 lead early in the third quarter and sat the starters. It was a shocking display.
The Cougars were certainly capable of winning this game heading into it, but like this? No one saw this coming. Arizona was favored in most spreads. But Houston came out early, and quickly put Arizona to sleep.
Arizona quarterback Khalil Tate posted 341 yards, but had fewer than 150 yards at the half. Even though Ed Oliver's five tackles and 0.5 tackles for loss weren't game-breaking numbers, his presence playing a big part in keeping Tate under control. The Cougars consistently have one of the stronger defenses in Texas, and that continued on Saturday.
Houston seemed to prove that the slow start against Rice was a one-time blip. The Cougars have another Power Five matchup next week – this time against Texas Tech – to prove that they've really moved on.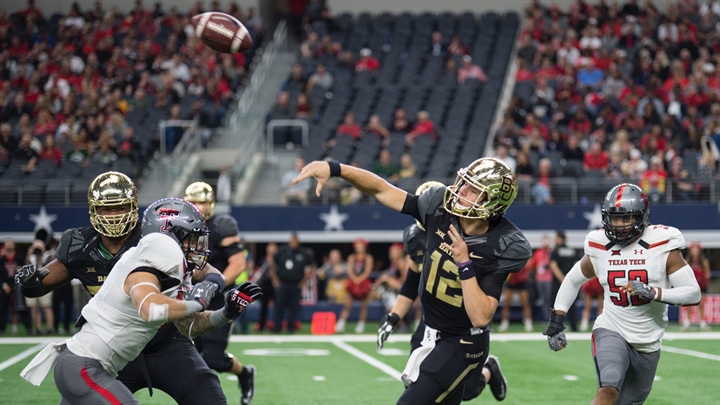 Around the state:
Baylor 37, UTSA 20: The Bears avenged last season's embarrassing loss to UTSA, but still didn't look terribly impressive doing it. Baylor struggled to move the ball on the run, and allowed a couple big run plays. However, quarterback Charlie Brewer looks back to his normal self, and that's the best thing that could have happened.

Texas 28, Tulsa 21: This wasn't the follow-up effort Texas fans were hoping for against a struggling AAC team. The Longhorns allowed two second half touchdowns to make the game far closer than it should have been. If Tulsa converted on its three missed field goals, this result could have easily been different. It's not a great look for Texas.

North Texas 58, Incarnate Word 17: UNT did what great teams do, and dominated an FCS opponent in every aspect of the game. After the Cardinals scored an early touchdown, UNT scored 31 straight points. Mason Fine threw for 418 yards, four touchdowns and an interception. That kid is special.

Texas Tech 77, Lamar 0: The Red Raiders did exactly what they were supposed to do against an FCS opponent. Far more important, the defense held Lamar to under 2.5 yards a play and zero points on 16 true drives. That's the follow-up performance Red Raider fans needed to see.

Hawaii 43, Rice 29: This game wasn't necessarily all that close, but Rice still looked decent offensively against a streaking Rainbow Warriors squad. Quarterback Shawn Stankavage posted 299 yards, two touchdowns and an interception to continue his strong start.

Texas State 36, Texas Southern 20: This game wasn't really as close as the final score. However, former Navasota wide receiver Tren'Davian Dickson obliterated the Bobcat defense to the tune of seven catches for 159 yards and two touchdowns. South Alabama will be a better measuring stick for Texas State in Week 3.

UNLV 52, UTEP 24: Quarterback Kai Locksley showed some signs early, but things fell apart defensively on the road against the Rebels. The losing streak has now reached 14 games with no end in sight.