You're itching for Texas high school football aren't you?
Us too.
While we wait for kickoff of the 2020 season, we thought we'd have some fun and satisfy everyone craving for competition by putting an end to the debate of who has the best mascot in the Lone Star State.
We present to you Texas High School Football Mascot Madness presented by Texas Farm Bureau Insurance!
With so many schools and so many mascots to choose from, we came up with some guidelines for consideration:
1. UIL teams only
2. Must be the only UIL team with that mascot
With that said, behold and let the smack talking begin!
_____
BRACKET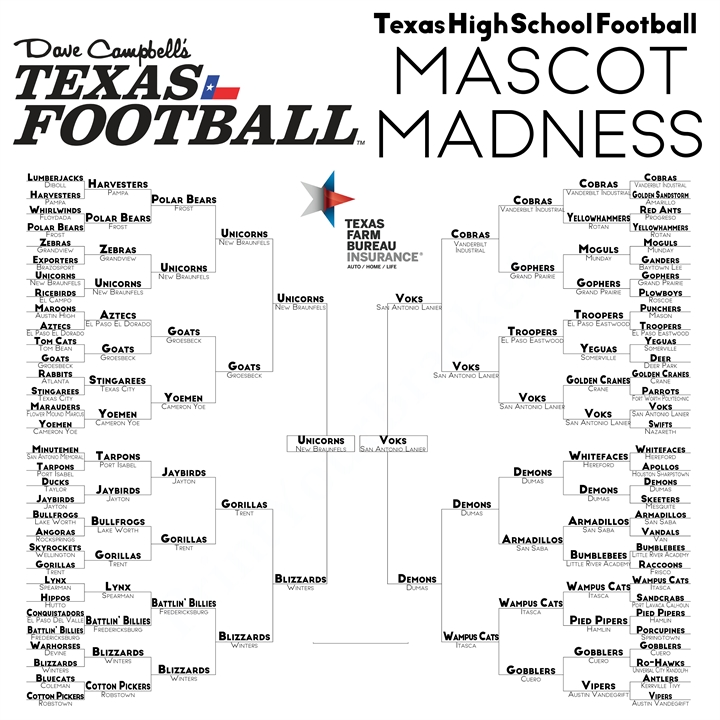 MASCOTS
In case you were not aware, we have individual team pages for every UIL football program on TexasFootball.com. You can find them by searching the team name at the top right corner of the front page. If you're a registered member, you can add your favorite teams to your profile to make sure you don't miss any news!
SOCIAL
Be sure to like our Facebook page and use spread the word on social media using #TXHSFBMascots!
SCHEDULE
Championship: May 28-31
We'll announce the winner on June 1 during "Texas Football Today," which airs every weekday at noon on our Facebook page.
VOTE
To vote, please go to our Facebook page for a poll on each matchup!
MATCHUPS
New Braunfels UNICORNS vs. San Antonio Lanier VOKS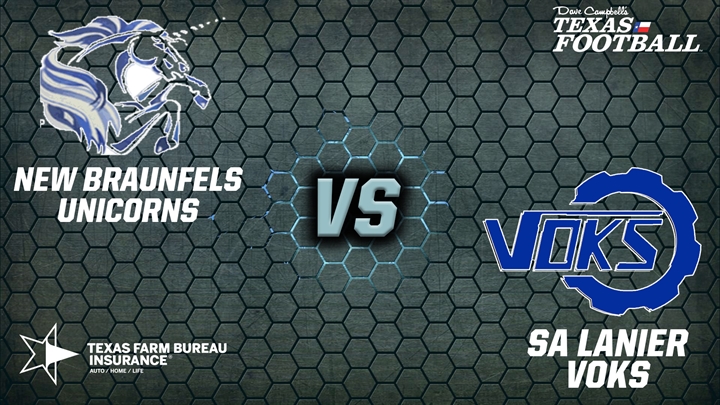 This article is available to our Digital Subscribers.
Click "Subscribe Now" to see a list of subscription offers.
Already a Subscriber? Sign In to access this content.