Midlothian Heritage defensive coordinator Jacob Bible has been named the next athletic director/head football coach at Rockport-Fulton High School, Aransas County ISD announced on Monday.
He replaces Jay Seibert, who departed after nine seasons to take the same position at Sweeny High School.
"The stability at Rockport-Fulton was attractive," Bible said. "Coach Seibert was here a long time and he had a family, so that tells me right away this is good place to bring your family. The entire interview process, getting to know the superintendent Dr. Garcia, the committee and board was first-class. "It really sold me on the people here and the community in general."
Bible's hiring completed a lighting-fast hiring process as the district was assisted in their efforts by the search firm Solid Oak Leadership. The district interviewed a strong pool of 10 candidates in an initial round of interviews early last week. Bible emerged over the weekend from two finalists who returned to interview Friday.
A native of Moore, Oklahoma, Bible played collegiately at Southwestern Oklahoma State before beginning his coaching career in the state of Oklahoma. In 2013, he crossed the border into Texas where he has remained ever since. He spent two seasons as an assistant at Waco Connally (2013-2014) before joining the staff at Willis in 2015.
In 2016, Bible got his first shot to be a head coach when he was named head coach at Class 3A-Division I Kermit. He spent the 2016 and 2017 seasons at Kermit where he posted a 10-12 record and led KHS to the playoffs in both seasons. He then went to Venus in 2018 and in his lone season leading the Bulldogs posted a 1-8 mark.
After the 2018 season, Bible joined the staff at Aledo where he spent three seasons and was part of the Bearcats 2019 and 2020 Class 5A-Division II state championship teams, the last two as special teams coach. In 2022, Bible became the defensive coordinator at Midlothian Heritage where he was part of a Jaguars team that posted an 11-2 mark in their first season as a 5A program, taking eventual state champion South Oak Cliff to overtime in the regional semifinals.
"I had a lot of ideas on how to run a program and going to places like Aledo and Midlothian Heritage solidified my thoughts on how to run an athletic department," Bible said. "But I also learned a lot being a part of those programs and learned their systems to be successful in all sports and I plan on taking all that and doing the same for the athletes here at Rockport-Fulton."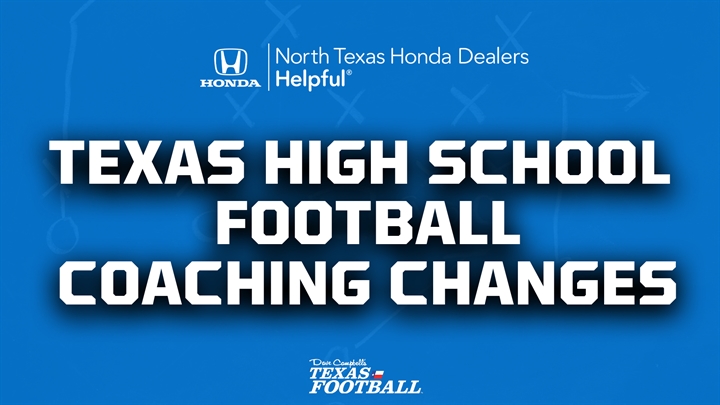 This article is available to our Digital Subscribers.
Click "Subscribe Now" to see a list of subscription offers.
Already a Subscriber? Sign In to access this content.