Time is a precious commodity, particularly when it comes to that of a head coach like Texas' Steve Sarkisian. There are only so many high school stops he can make during a recruiting period before his obligations take him elsewhere.
So when he walked through the halls of Friendswood High School on Jan. 25, he went with a purpose - to let Mustangs defensive end Braylan Shelby know the Longhorns want him in Austin.
"It means the world to me," Shelby said about Sarkisian's visit.
The Longhorns had just offered Shelby three days prior. He currently holds 19 Power Five offers, the most of any Friendswood player within the last decade.
Offers have been pouring in for the 6-foot-4, 235-pound edge since March 2021 when Oklahoma State became the first to throw their hat in the ring. That list has grown to include the likes of Baylor, Tennessee, Houston, Penn State, TCU, USC, Utah and Florida State.
"I feel really blessed and beyond grateful for all of the offers I [have] received so far," he said. "I just know I can't get complacent."
His mother, TyNeshia Shelby, has been ecstatic about the national attention that her son has been receiving.
"It has been absolutely amazing," she said. "I don't think either my husband or I, or maybe even Braylan, was really prepared."
Although he is currently being noticed by some of the biggest programs in the country, the journey was not always smooth. Shelby suffered two serious injuries during his eighth and ninth-grade years that caused major setbacks.
The first injury came during a football game in eighth grade.
"[A] kid fell on my leg," Shelby said. "And I end up breaking my leg. At first, I [didn't] notice it but I tried to stand up and I immediately fell right back down."
Shortly after recovering from his broken right leg, Shelby dislocated his left patella during a basketball game in January 2020.
"I go up to dunk the ball and my patella dislocated," he said. "That was pretty sad because I wanted to play varsity football [the] next year."
Shelby made a full recovery from both serious injuries with the support of his family and was back on the field in time for his sophomore season. Suffering from injuries only solidified Shelby into the resilient, hardworking player he is today.
"I overcame the adversities from my injuries by always telling myself, 'You're gonna come back better then ever.'"
"Even though I wanted to be more precautionary, Braylon, of course, wanted to execute and so I then have to support him and make sure that he has everything he needs to be successful," his mother said.
Shelby's hard work to get back on the field translated into one of the better defensive seasons in the state for a defensive lineman in 2021 when he recorded 77 tackles, 12 tackles-for-loss and eight sacks.
"He has everything [that] modern football's looking for," Friendswood head coach Robert Koopmann said.
Even though many top programs see Shelby as a fit for each of their respective teams, he is trying to find the one that fits him best.
"One of the most important things for me choosing a school is really feeling at home," Shelby said. "If I feel like I can be there for the next four, maybe five, years of my life, [then] that is a really big thing."
"At the end of the day, it will be Braylan's decision," his mother said. "But we're going to help guide him."
Braylan has plenty of experts to help throughout the recruitment process. His father is Shannon Shelby, a former Arkansas defensive end. Braylan's older brother, Ty, also spent five years at ULM as a defensive end and is entering the 2022 NFL Draft.
But no matter where he ends up, Braylan has the drive and willpower to be successful.
When asked if his broken leg changed the way he viewed football, Shelby insisted that his love for football is unwavering.
"I always knew [that] I love the sport," he said. "I was gonna come back and play no matter what."
Despite injuries, Shelby's sheer determination to succeed has already brought him 23 offers to play football at the next level, with even more prosperity to come.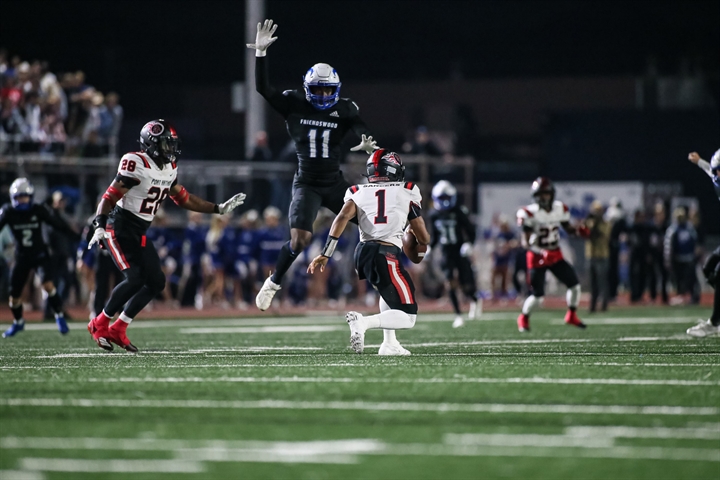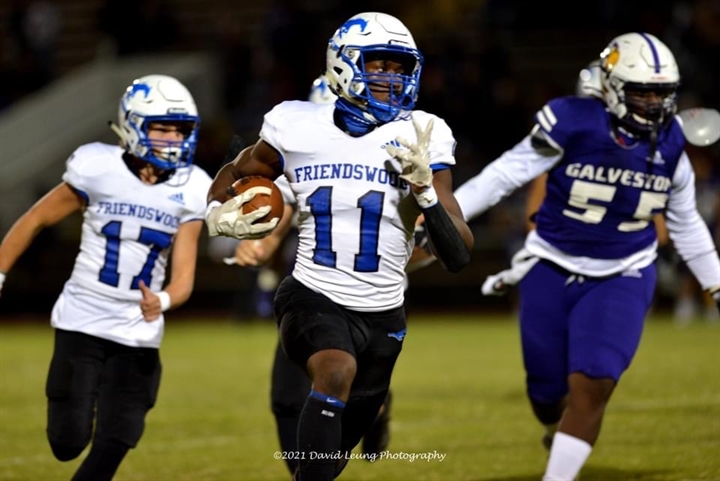 This article is available to our Digital Subscribers.
Click "Subscribe Now" to see a list of subscription offers.
Already a Subscriber? Sign In to access this content.