Being a first-year head coach is no easy task. Make that program Midland High, a storied program, and the urgency is only increased.
But for Coach Thad Fortune, years of experience at a fellow top program has prepared him to lead his own regime into the new era, an era that reflects the proud tradition and persistence of Midland.
Fortune comes from Odessa Permian, where he spent seven years as offensive coordinator under two successful head coaches - Jeff Ellison and Blake Felt – learning how to run a program that lends itself to success.
But perhaps more importantly to Coach Fortune, he learned how to run a healthy program.
"We want to create a clear expectation of how we want to do things and how we want to hold each other accountable," Fortune said. "The kids have been responsive and the guys that will be seniors have been awesome."
Having a healthy program is as much about the approach as it is the result for Fortune. He also understands that as the head man, there are now a whole team of kids whose situations he must be aware of. Being able to understand their situation is apart of being able to sustain a healthy program.
Another pillar of having a healthy program, is having the right staff around you. That was an area in which Fortune was quick to point to as a proud spot. Filling his staff with people who are as committed to a healthy program as he is, was a big point of emphasis. Though Fortune is proud of the staff, there was an area in which he was even more proud.
"The older guys have really bought in; they have been great to work with," Fortune said.
The praise continued for his players. Inheriting a program that is looking to get back to its proud ways, Coach Fortune understands that there is a rebuild ahead of him. It is precisely why he is so excited at the level of buy-in he has experienced from his players and staff.
Fortune understands the hunger in the community, and the expectations before him. Pointing out that no 6A team from the Basin has made it to the state final since 2001, he understands the want to win. The tradition of Midland is something he wishes to embrace, and the tenacity is something he wants reflected in his program.
With the level of buy-in from the players and staff, Fortune is excited for the future. Though there is a long road ahead, and the rebuild is still fresh, he knows they are on the right track. By creating and sustaining a healthy program, Coach Fortune knows they will once again embody the proud Midland tradition.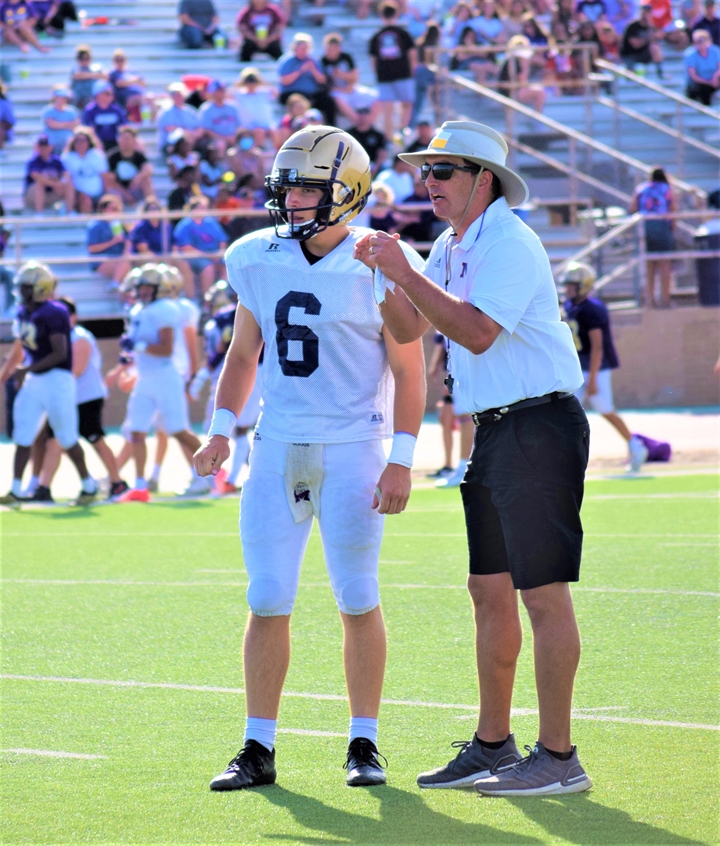 This article is available to our Digital Subscribers.
Click "Subscribe Now" to see a list of subscription offers.
Already a Subscriber? Sign In to access this content.