Jackson Blackwell is quickly becoming a name to remember in Lorena.
At 6-foot-3 and 310 pounds, it's easy to see why.
Though he still might have a few years of high school left, Blackwell has already established quite the resume for the Leopards having started at left guard as a freshman for the 2021 state champions. Lorena averaged 47.5 points per game during that magical run to Jerry World, and its talented lineman played a critical part in that.
"It was an honor to play at such a big stage," he said. "My goal for the next two seasons is to get back to winning on that same stage."
Blackwell distinguishes himself from other lineman around the country because of his IQ for the game along with his unequivocal footwork. He knows his job for every formation and knows who and where to attack every play.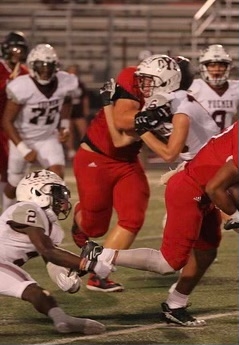 "My dad, who played some college football, has helped me develop through the years and I am very grateful for where I am right now," he said. "My game is only progressing the older I get and the more football I play."
Like every athlete in the nation, Blackwell needs a break. During his down time, he likes to spend time with family, collect shoes, and watch football on the weekends. A few of his favorite players to watch are 49ers left tackle Trent Williams and Philadelphia Eagles defensive lineman Jordan Davis. He compares himself to these guys because of their style of play – gritty, hard-nosed leaders.
What makes Blackwell special is that he sticks with the process and has a mental mentality to just keep going. He has a great work ethic, is versatile on the line and studies the game.
"I have a mentality that giving up is not an option," he said. "I'm mentally strong and no moment is too big for me."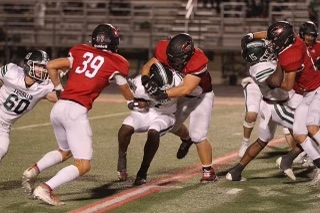 This article is available to our Digital Subscribers.
Click "Subscribe Now" to see a list of subscription offers.
Already a Subscriber? Sign In to access this content.