When Mary Flowers Boyce was pregnant with her first son, she and her husband David simply could not agree on a name. Mary pushed naming their son David, but the elder David shot it down. No matter what name was brought up, it kept getting rejected.
But this was 1998 and a rising figure in Los Angeles was on the precipice of taking over the basketball world: Kobe Bryant. While the Boyces now lived in Texas, both were originally from Southern California. More importantly, both were die-hard lifelong Lakers fans. They immediately identified with this dynamic, young star.
"When Kobe Bryant came along, he was just such a young, promising, fresh-faced youth, he was just everybody's favorite," Mary Flowers Boyce said. "That's why we chose the name. We were really big fans of his."
And thus, Kobe Boyce was born on July 11, 1998.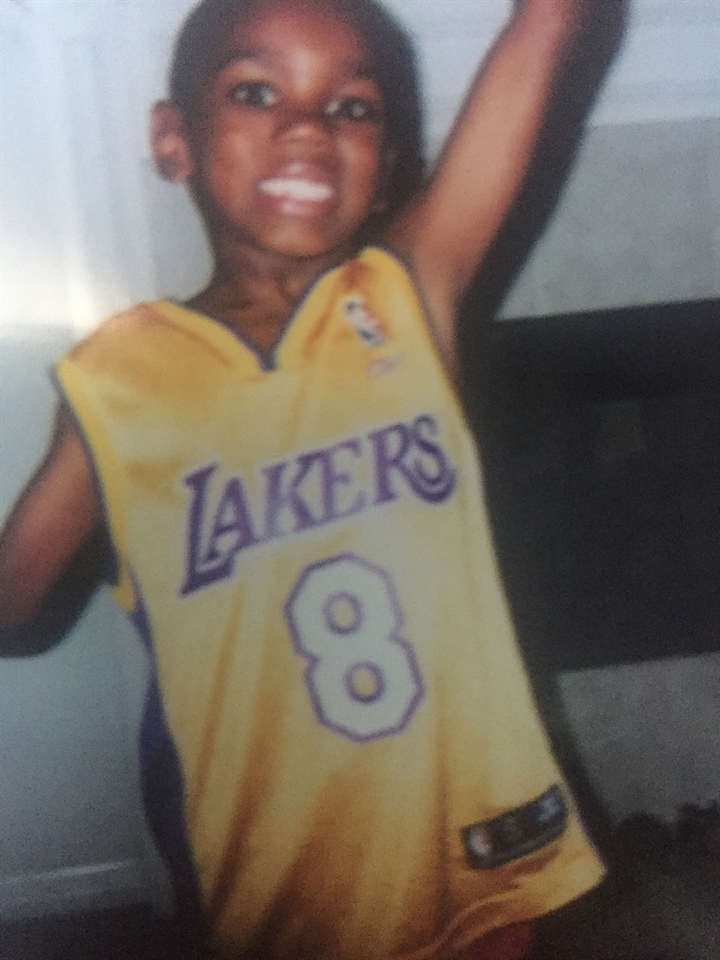 The Boyces didn't know it, but that fresh-faced teenage basketball star was about to change American athletics forever. In the coming years, Kobe Bryant would win five NBA titles, make 18 All-Star games and become one of the most recognizable figures in sports. Millions of kids around the country would copy his signature fadeaway and emulate his "Mamba Mentality." Exclaiming "Kobe" while shooting paper into a trash can would become ubiquitous.
And now, 20 years later, Texas defensive back Kobe Boyce is one of thousands of young adults around the country coming of age bearing his name.
"Everybody knows the big name," said Kobe Webster, a wide receiver from Texarkana Texas High who signed with Memphis. "I'm pretty sure there's a lot of people out here named Kobe now. Just having the name, it does make me go a little bit harder."
The Kobe Generation is here.
Origins of a name
When Kobe Bryant was born in 1978, the name "Kobe" didn't really exist. In fact, Kobe was only known as one of the biggest cities in Japan and a high-end variety of Japanese Wagyu beef. Bryant's parents – former NBA player Joe Bryant and his wife Pam – named him after the steak after seeing it on a menu at a fancy restaurant.
But as Bryant's profile began to rise, his name grew with it. In 1995, the year before Bryant was drafted, there were only nine babies in America born with the name "Kobe." Those numbers exploded in the coming years.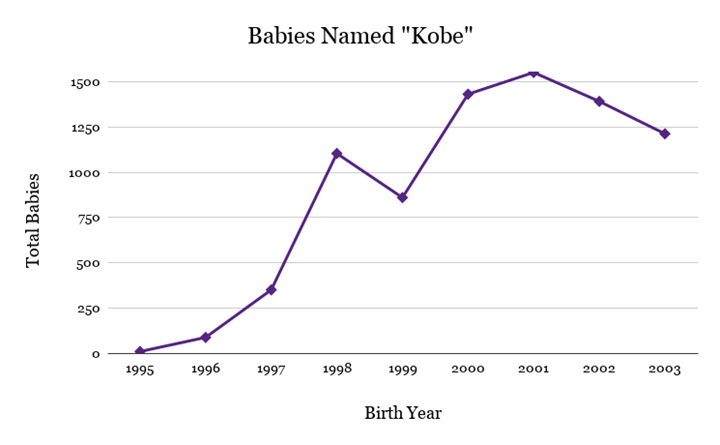 Boyce's birth year - 1998 - was the first real explosion of babies named Kobe. No coincidence, it happened the year that Bryant made his first All-Star game. More than 1,100 babies were given the name. Two years later, Bryant won his first championship with the Lakers, the first of a three-peat. More than 4,300 babies were given the name Kobe over that three-year stretch, with 357 coming in Texas.
"It's an honor to be named after such a figure," said Kobe Banks, a wide receiver from Cy Ranch who just signed with Stephen F. Austin. "Growing up with that name, it kind of felt like I had to do something great, live up to the name kind of."
Naturally, many of those kids grew up to become huge Kobe Bryant fans.
"When I was growing up in school, I thought I had the best name because, Kobe Bryant, he made the name great," Boyce said. "I walked around a little different knowing that. People would argue about LeBron/Kobe/Michael and I always had Kobe's back. Any statistics you give me about Michael and LeBron, I wouldn't care. I always will think Kobe was the best."
Boyce actually ran into Bryant once at DisneyLand while visiting his late uncle, Malcolm Flowers, in Los Angeles when he was nine. Bryant was there with his two oldest daughters, Natalia and Gianna, who were both young at the time. Boyce was wearing a Kobe shirt and the elder Bryant noticed.
"What's your name, man?" Bryant asked him. Boyce told him and Bryant was shocked. "Shut up, no way." But Boyce's aunt confirmed, while trying to sneak a picture that she couldn't quite get. Bryant fist-bumped Boyce, Kobe dapping up Kobe, and went on his way.
"I will never forget that day because I just never expected it to happen," Boyce said.
The other Kobes we interviewed for this story didn't meet Bryant, but watched him just as closely. Banks always remembered seeing the dunk compilations, especially when Bryant was still wearing No. 8. Webster especially remembers Bryant hitting a game-winner over Dwyane Wade to beat the Heat and dropping 60 points in his career finale, a memory every young Kobe fan will hold forever.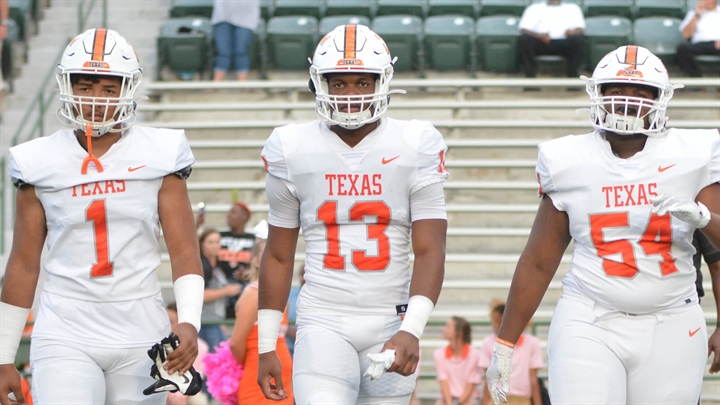 Watching Bryant wasn't always easy for young kids living in Central Time since Bryant primarily played on the West Coast. Still, following the Lakers remained a priority.
There was a dip in the name's popularity in 2003, especially after Bryant was charged with sexual assault. The number of children named "Kobe" was cut in half by 2004.
"That's one reason why people don't name someone after someone so young and famous people, because people don't necessarily know what their legacy is going to be," Mary Flowers Boyce said.
Boyce was only six years old when Bryant was arrested. He asked his older sister, Erin, what Bryant was arrested for; Erin theorized that it must have been because he didn't go to college and went straight to the NBA.
"We were like, let's just let them sit with that until they got old enough to really know," Mary Flowers Boyce said with a laugh. "That was a terrible blight on his character, but as the years went on, to carry himself in the way as a husband and a father and a business, the way he retired and all that, it kind of calmed down."
'You've got to live up to it'
Twenty years later, there's a wave of Kobes coming in high school and college athletics.
"Of course, if you've got the name Kobe, you've got to play sports," Boyce said. "Kobe is the reason that I picked up a football."
Kobe Boyce plays cornerback for the Longhorns. Kobe Savage is a defensive back at Texas A&M-Commerce. Kobe Jennings plays both basketball and football at Quinlan Ford. Kobe Brown is a two-way football player at East Bernard. The list goes on and on.
Being named Kobe comes with pressure, especially from an athletics perspective.
"Having the name, people would always tell me that you've got to live up to it," Banks said. "I'd always watch videos of Kobe and watch what he said about everything work-ethic wise, honoring the game and how hard he worked. I tried to take it and apply it to football and never take a game off, work hard in the weight room, classroom and on the field."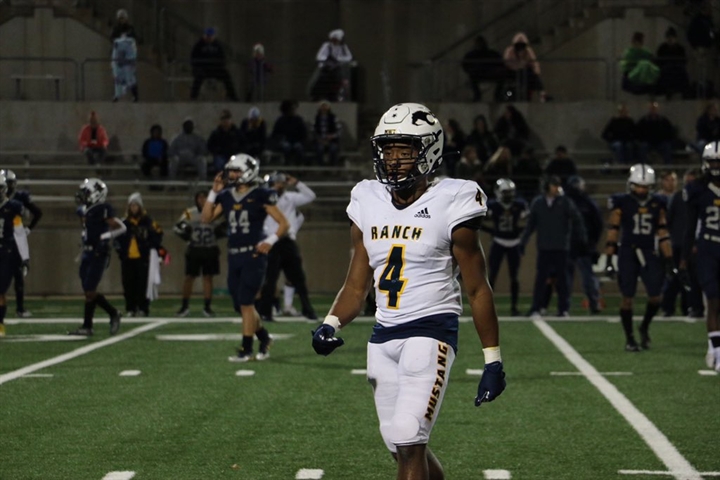 Bryant was relentless on the court, especially early in his career. He would constantly use his athleticism to intimidate defenders. His high basketball IQ and uniquely diverse skill set allowed him to become a one-man wrecking crew. Off the court, stories of his work ethic were legendary.
Boyce's mother said her son embodied the swagger that Bryant played basketball with, especially when he played basketball growing up. As football became Boyce's primary sport – topping out at 6-foot-1 was a factor – he tried to translate that skill set into his football game.
"He's always going hard," Boyce said. "He doesn't let the past linger. Same with football, you give up a few passes in a game, that's going to happen. It's not about what happened, it's about what you do next."
Even for kids not named Kobe, though, Bryant stood above a generation.
"With that Mamba Mentality, you have to be willing to go all in and give it your 100 percent," Webster said. "It really played a big part in this generation. When you hear Mamba Mentality, you know to work and don't stop working until you achieve all your goals."
In so many ways, Kobe Bryant was Michael Jordan for kids of this generation. They watched him dominate the sport and win championships. He gave kids someone to emulate, and pushed them to be their best.
"When he really put the Mamba Mentality out there, it's not even really about sports, it's about life," Boyce said. "You can use what he talks about. If you want to be a lawyer, he always talks about routine, you can't be successful if you don't have a routine. I feel like I've been working on that a lot in 2020, especially since he passed, what would he do type thing."
'It was like a superhero really died'
Bryant and his daughter Gianna were among nine people who died in a helicopter accident on Jan. 26. He was 41. Gianna was just 13.
In the hours after Bryant's death, the world stood still. Social media sites crashed. When Twitter came back online, all 25 trending topics in the United States were about Kobe Bryant. In the social media era, Bryant's death stands as one of the most shocking deaths imaginable, even more so for basketball fans.
"To this day, I still don't believe it happened," Boyce said. "It just doesn't seem right...growing up a Lakers fan, he seemed invincible. He was like a superhero to me. It was like a superhero really died."
Banks remembers seeing friends post the news on Snapchat and not believing it.
"When I found out it was real, I'm not going to lie, I shed some tears," Banks said. "Kobe Bryant, that guy is supposed to live until he's 100. You would have never thought he would die anytime soon."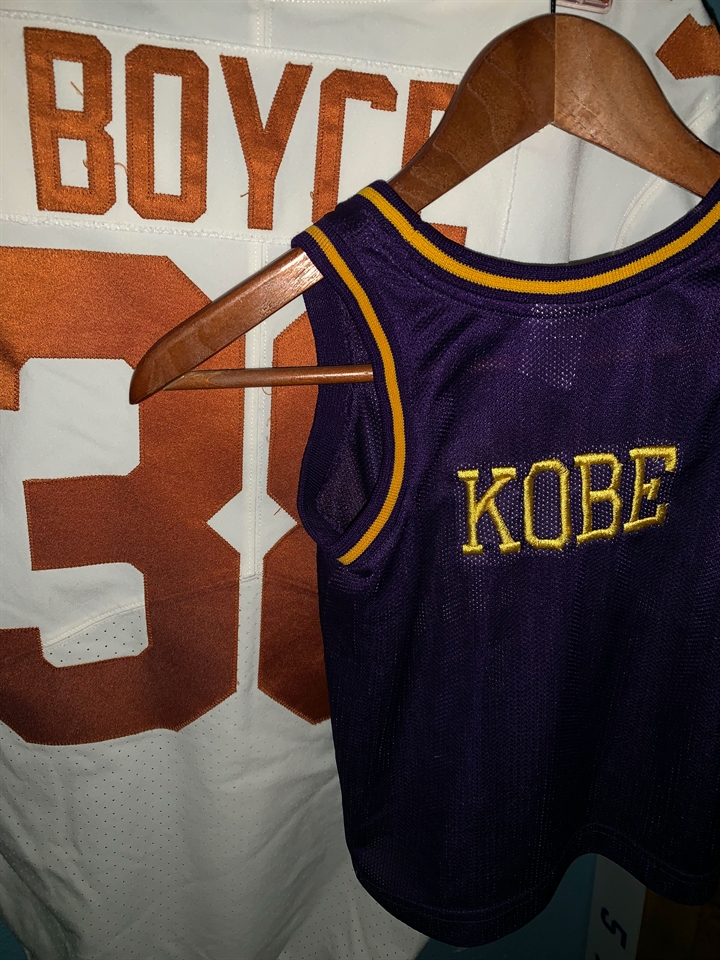 Bryant was a larger-than-life figure, especially for the transitional generation between Millennials and Generation Z. Basketball is also a uniquely modern sport. It's old enough to have legends, but young enough that many of the sports' original stars are still alive and part of the game. The most recent NBA MVP to die before Bryant was Moses Malone, who won the award in 1983.
Tributes poured in from around the world after Bryant's death. Grammy Awards host Alicia Keys honored Kobe on the day of his passing. The Academy Awards led its "In Memoriam" segment with Bryant, as he won an Oscar for his short film "Dear Basketball." Fans from China to Italy posted remembrances.
"I was very devastated, am still very devastated and will be devastated for a while," Boyce said. "But I feel like he would want all of us to keep going and doing what we're doing. When he passed, I felt like the world has just bonded and has like all mourned together. That helps."
Boyce was given his first Kobe Bryant jersey when he was just a few months old. Mary Flowers Boyce wondered for a while where the jersey went, until she went into Boyce's room. Up on his wall were two garments hung right next to each other: his first personalized jersey from the University of Texas, and the tiny purple jersey with "Kobe" on the back.
"When he passed away, I felt redeemed for naming him that in some small way because now his name is going to mean more than we thought it was going to mean," she said. "When Kobe was so devastated and I read some of the stuff that he posted and I don't know if I realized what kind of an impact on him and our daughters and so many young people when he passed away, they really took it hard.
"Now, he'll always have a story about his name for his kids."
This article is available to our Digital Subscribers.
Click "Subscribe Now" to see a list of subscription offers.
Already a Subscriber? Sign In to access this content.