After playing his sophomore year at Bishop Lynch, Class of 2021 WR Jaedon Wilson (6'2, 162) is set to play his junior year at Cedar Hill.
The Longhorns are getting a wide receiver with bonafide speed, and he brings some confidence and swagger as well.
"I am already quick with my feet," Wilson answered when asked to describe his strengths. "I have good ball skills. I feel that no one can really guard me."
Wilson is the younger brother of former Ohio State standout Dontre Wilson, who played his high school ball for DeSoto.
"He taught me how to be patient and how not to let anyone get to you," Wilson said.
Wilson reports early offers from Hawaii, Missouri, and Utah. He is also receiving heavy interest from Texas and TCU.
"Tom Herman, the head coach there, he recruited my brother really hard," explained Wilson who took an unofficial visit to UT this past weekend. "I have a good relationship with him. It is one of my favorite schools in mind for me."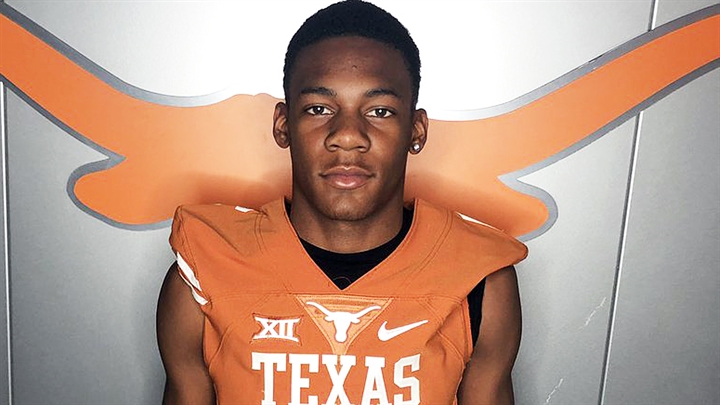 Wilson also took an unofficial visit to TCU.
"TCU is one of my favorite schools. I really like the campus. I had a great time when I visited there. It was good."
Wilson, who has also taken recent unofficial visits to Florida, North Texas, and Texas A&M reports that SMU is a school that could be close to offering.
"I like the environment," Wilson said. "It is in Dallas, and it is close to home."
As a sophomore in 2018, Wilson collected 29 receptions for 276 yards.