The Dave Campbell's Texas Football San Antonio Inspirational Coach of the Week Award will honor ten (10) head football coaches in the greater San Antonio area spotlighting their inspirational leadership during the Texas high school football season. Each winner will receive a commemorative football and $250 donation back to their program compliments of Great Clips.
At the end of the season, all 10 coaches will be in the running for the San Antonio Inspirational Coach of the Year Award.
Voting will open up in November and it will be up to each community to rally the vote to help lift their coach to the top. The coach who gathers the most end of the year votes will receive free haircuts for a year compliments of Great Clips!
2022
Week 1 Winner - Mark Soto, Converse Judson: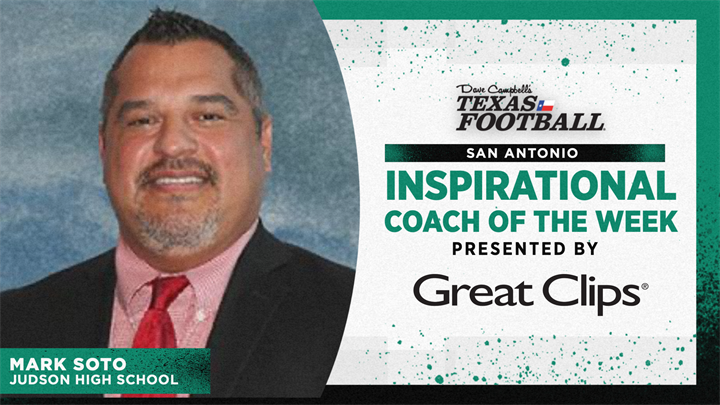 Making his debut as Head Football Coach at his alma mater, Coach Soto helped guide his Rockets to a heart-stopping 46-43 overtime win over San Antonio Johnson in the Alamodome to get his team to 1-0 to start the season.
Week 2 Winner - Danny Kloza, San Antonio LEE: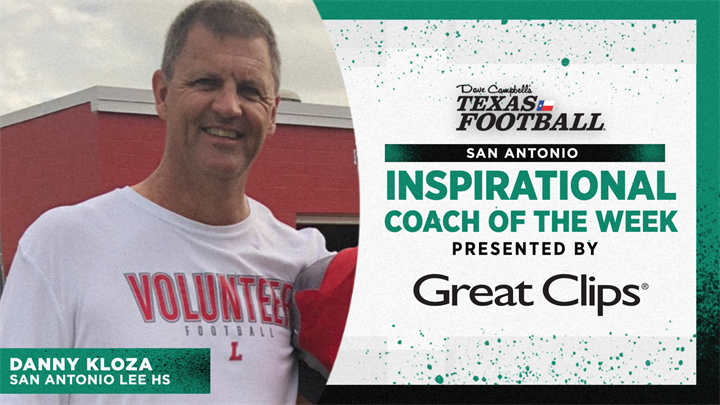 The San Antonio LEE Volunteers, lead by head football coach Danny Kloza, are off to a 2-0 start for the first time since 2017 after a 21-7 victory over San Antonio Southwest Legacy.
Week 3 Winner - Jason Starin, Wagner: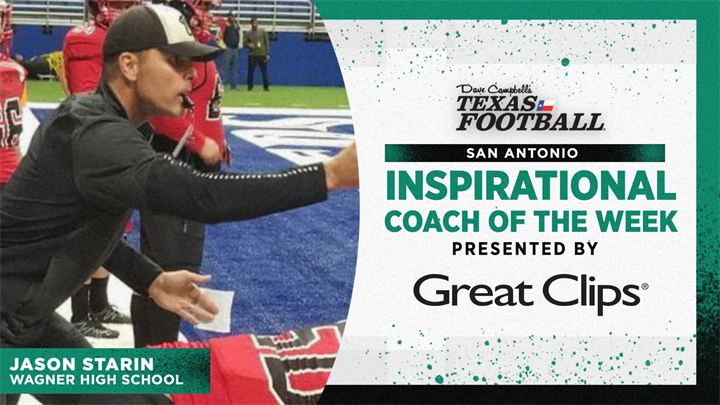 After scoring a touchdown in its possession of overtime, San Antonio Wagner head football coach Jason Starin opted to go for two and the win, and the decision paid off as the Thunderbirds converted the two-point try to beat San Marcos, 42-41.
Week 4 Winner - Jesse Monreal, Edison: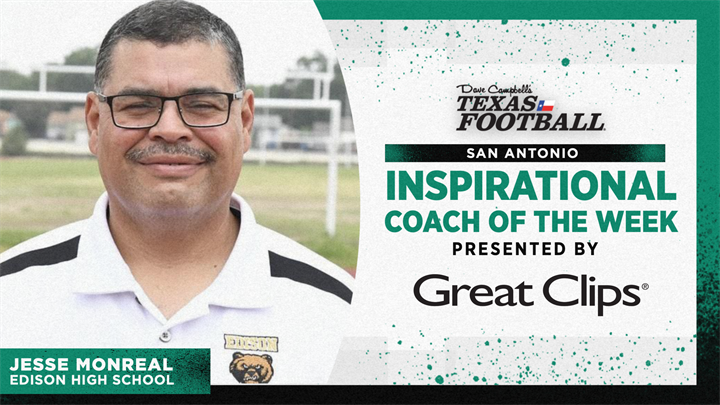 In a critical District 14-5A DII game that featured five lead changes, Coach Jesse Monreal and the Bears got a late touchdown run from Roger Lopez to eke past San Antonio Lanier, 20-16.
Week 5 Winner - Eddie Salas, Harlan: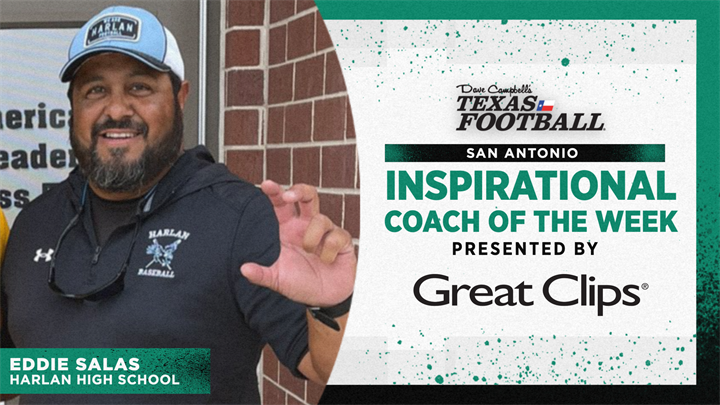 Coach Eddie Salas helped lead his Harlan Hawks to a gutsy 59-52 overtime upset win over San Antonio Warren handing them their first loss of the season.
Week 6 Winner - Alejandro Franco, Southwest: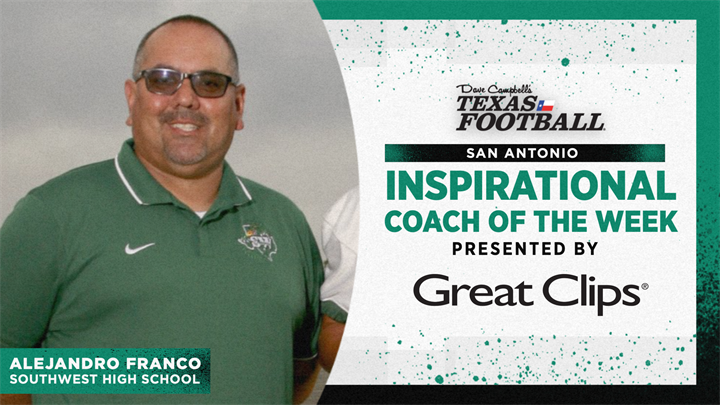 Coach Alejandro Franco helped lead his players and coaching staff to a terrific 54-21 road victory as the Dragons powered past district foe Laredo Nixon.
Week 7 Winner - TP Miller, Johnson: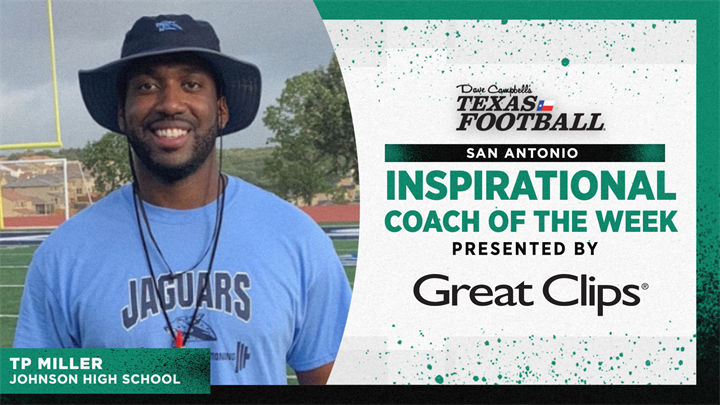 Coach TP Miller helped lead his Johnson Jaguars to a gritty 31-28 victory over district rival San Antonio Clark propelling his team to 4-2 on the season.
Week 8 Winner - Larry Norman, Brackenridge: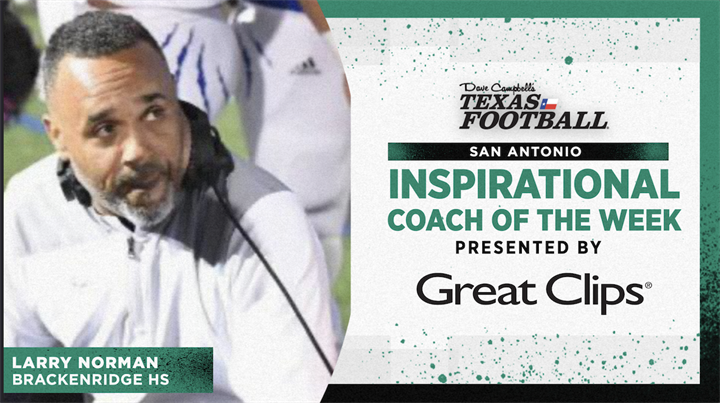 Coach Larry Norman helped lead his Brackenridge Eagles to a thrilling 22-19 win over San Antonio Lanier as Brandon Garcia ran for three touchdowns and his kicker Edgar Barreda knocked in a go-ahead 23-yard field goal with 1:36 left in the game.
Week 9 Winner - JL Geist, Clark: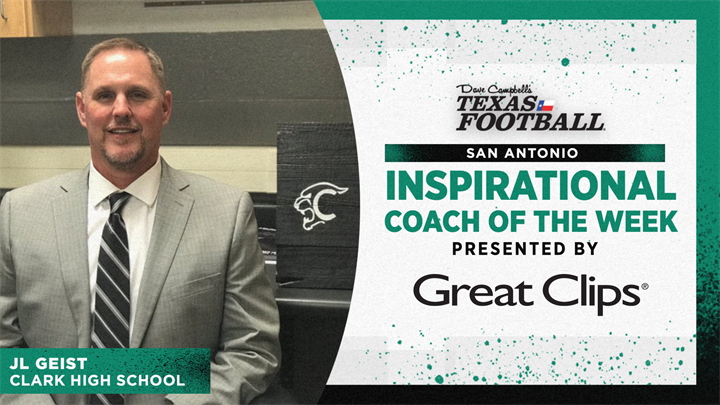 Coach JL Geist helped lead the Cougars to a nailbiting 34-29 victory over San Antonio Roosevelt featuring a game-winning 18-yard touchdown pass in the final minute of the game. The Cougars moved to 6-3 on the season as they look to solidy their spot in the playoffs.
Week 10 Winner - Gary Gutierrez, John Jay: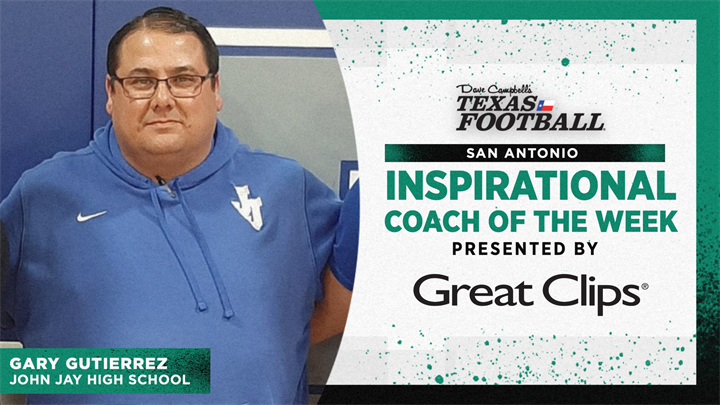 In a critical District 29-6A contest, Coach Gary Gutierrez helped lead his Mustangs to stay alive in the playoff race with a stunning 14-13 upset over San Antonio Taft.