VOTING IS UNLIMITED AND ENDS FRIDAY, DECEMBER 2ND!
High school football is just different in Texas. It's more than just a bunch of young men scoring touchdowns and making tackles. Friday night is about community, and that wouldn't be made possible without the support of great parents.
Dave Campbell's Texas Football has partnered with Floor & Decor to help recognize these superstar parents for having a positive impact on their community and to thank them for playing their part in making Texas high school football so special.
As a part of this recognition, each Parent Appreciation Award winner will receive a $500 donation to their school on behalf of Floor and Decor and will be a finalist for the Parent Appreciation Award Winner of the Year. The end of the year winner will be recognized on the field at the 2022 UIL Football State Championships at AT&T Stadium and will receive a $2,500 gift card to Floor & Decor.
Click the image above to nominate a deserving parent in your community!
Week 1 - Kristin Newkirk-De Hoyos, Churchill High School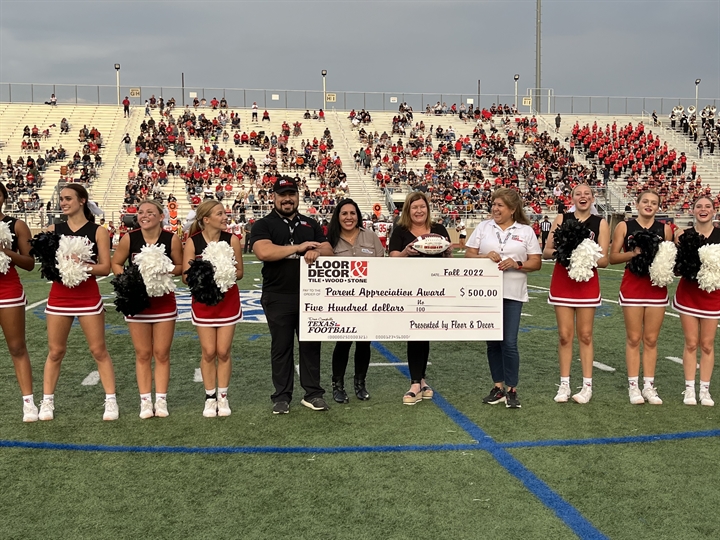 Week 2 - Travis & Shannon Droupy, Lovejoy High School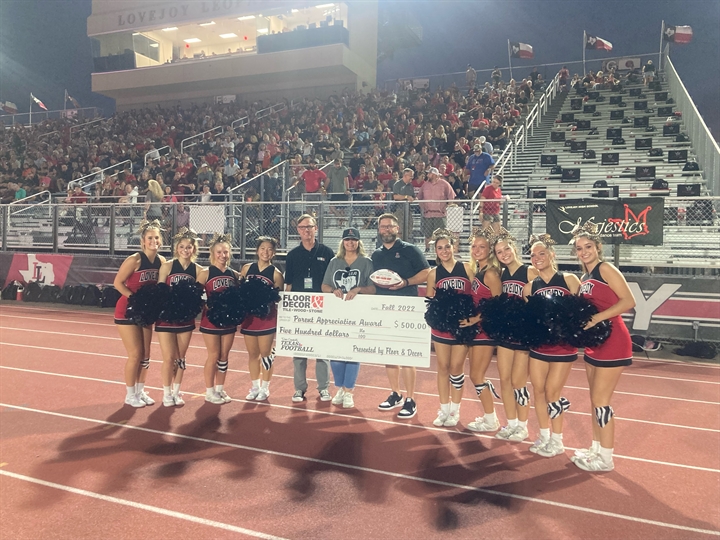 Week 3 - Michael Swisher, San Antonio Brennan High School
Week 4 - Kristen Rutherford, Cinco Ranch High School: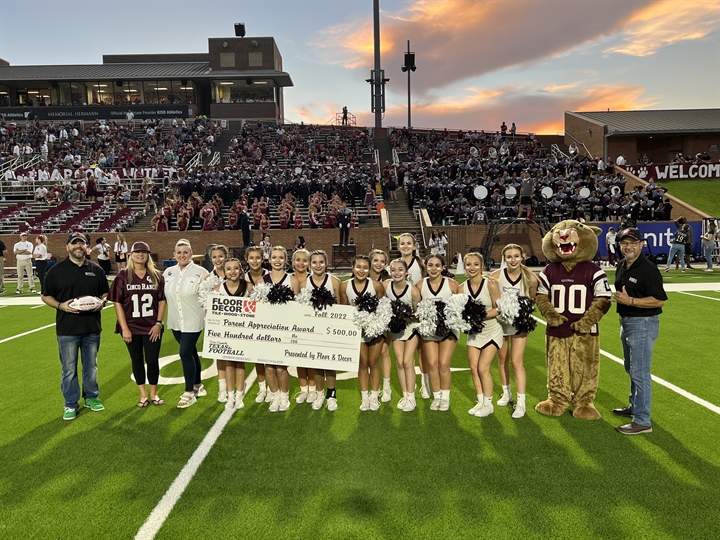 Week 5 - Sherwin Johnson, Spring Westfield High School: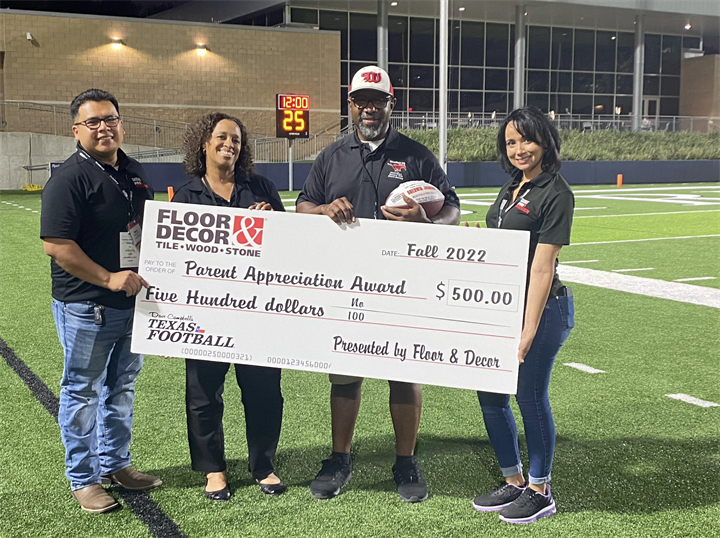 Week 6 - Tina Gonzalez, Pflugerville Hendrickson High School: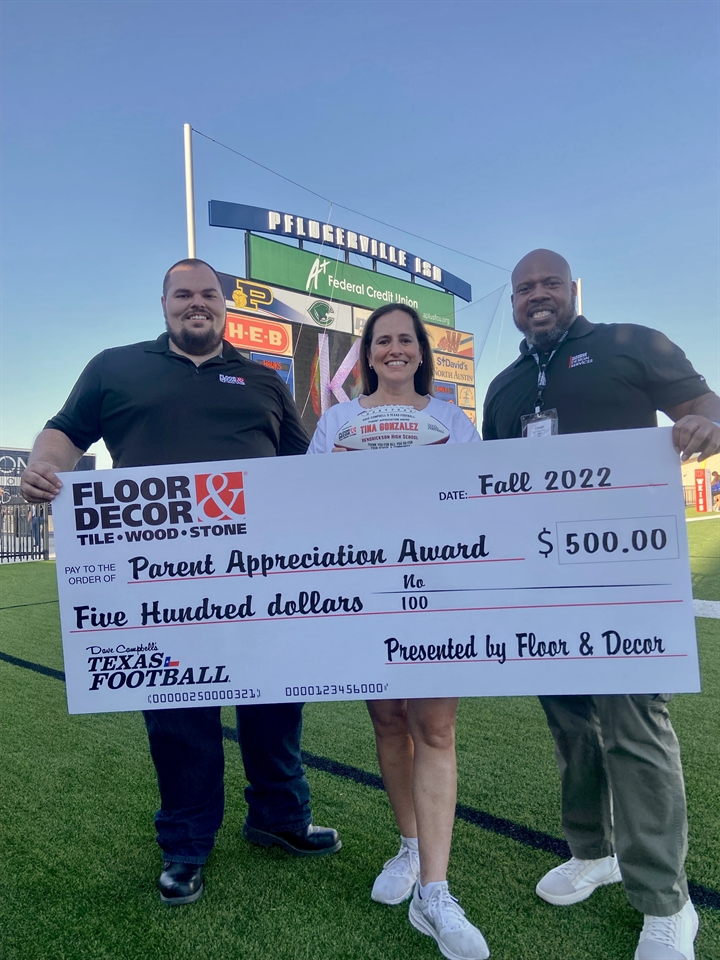 Week 7 - Simon Jackson Sr., Grand Prairie High School: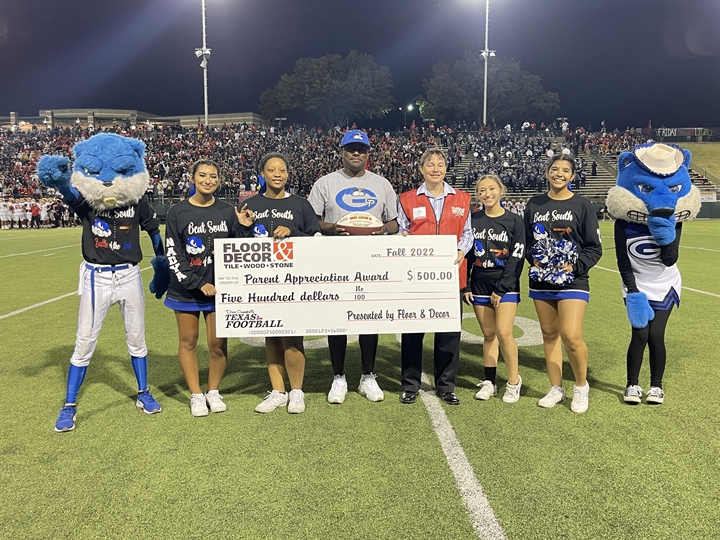 Week 9 - Lindsay Dutton, Denton Ryan High School: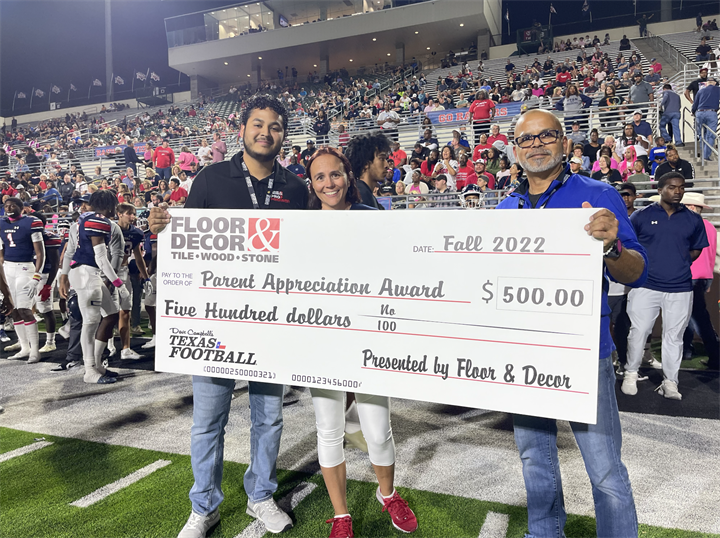 Week 10 - Laura Jones, Clear Brook High School: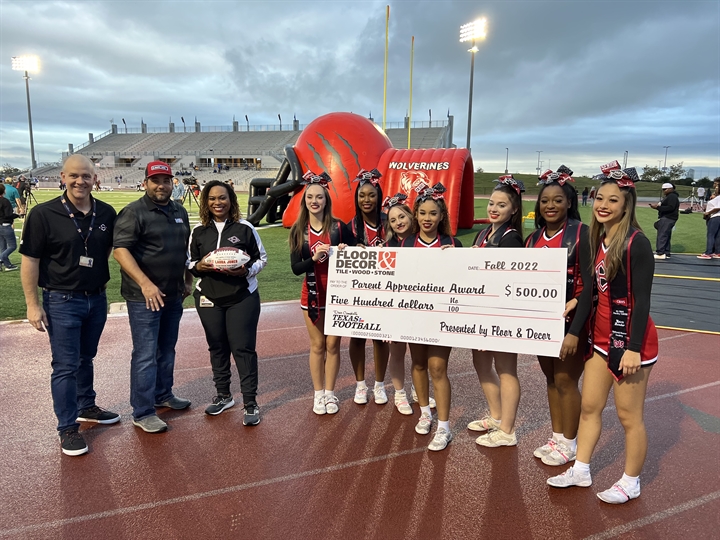 Week 11 - Brenda Hinojosa, McAllen Memorial High School: