The Dave Campbell's Texas Football Love of the Game Award presented by BODYARMOR will recognize 10 student athletes from across Texas who leave it all out on the field every practice and game serving as a great example to their teammates and peers. As a part of the recognition, each athlete will receive $500 in tuition assistance to the college of their choice. Congratulations to all our winners!
Logan Granville, Fort Bend Marshall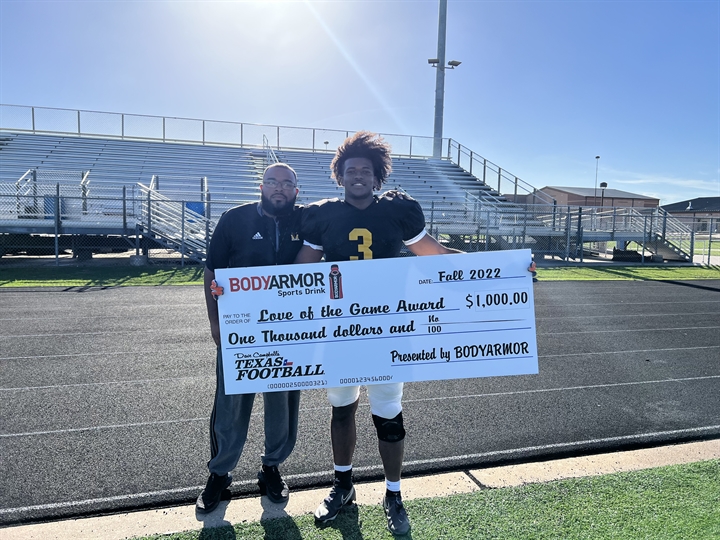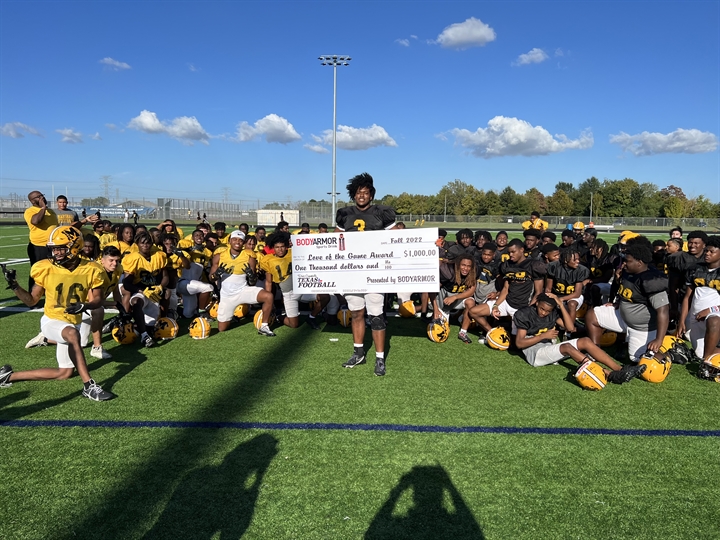 Da'Shawn Bradley, Spring Dekaney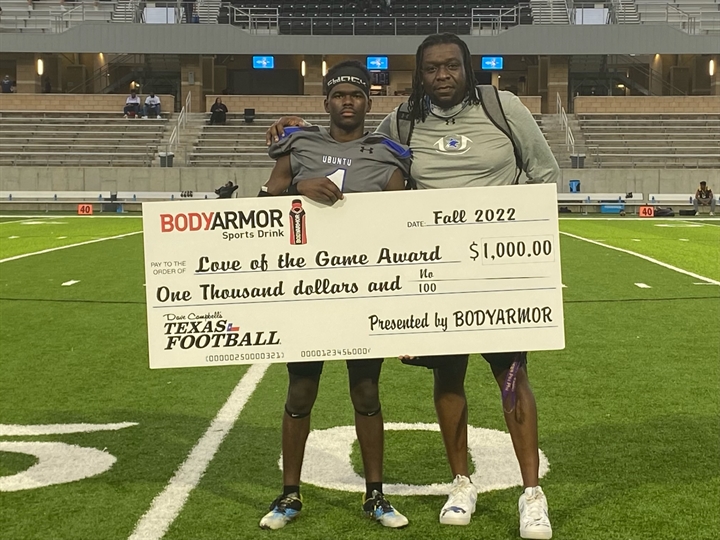 Pedro Da Silva, Katy Tompkins
Pedro is a senior captain and starting center. He has come up through the Tompkins program, working his tail off in the weight room (broke the school record in squat 560 lbs now). He is a leader by example early in his career, he is a vocal leader as well! He was voted to be a team captain, he is an all district player, servant leader to his family and teammates. He mentors the young guys. He is a leader for Coach to get guys to other sports to support all of the teams at Tompkins. Pedro is just a great kid who loves his brothers and has helped grow the culture of "Family" at Tompkins"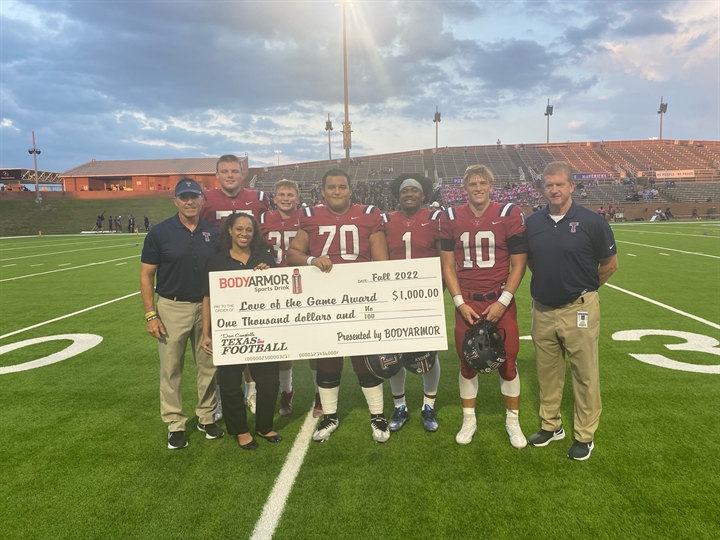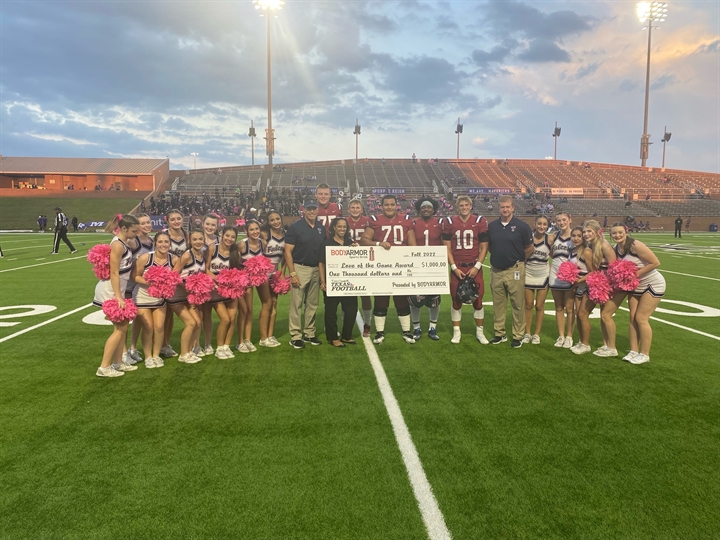 Cyrin Myles, Crosby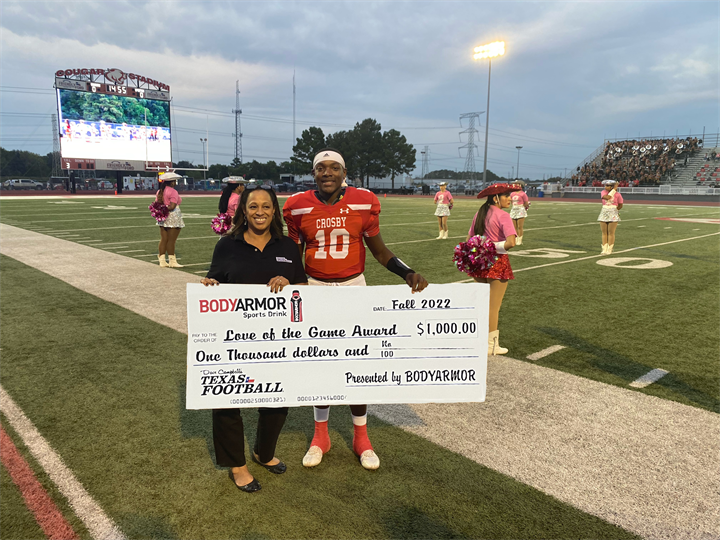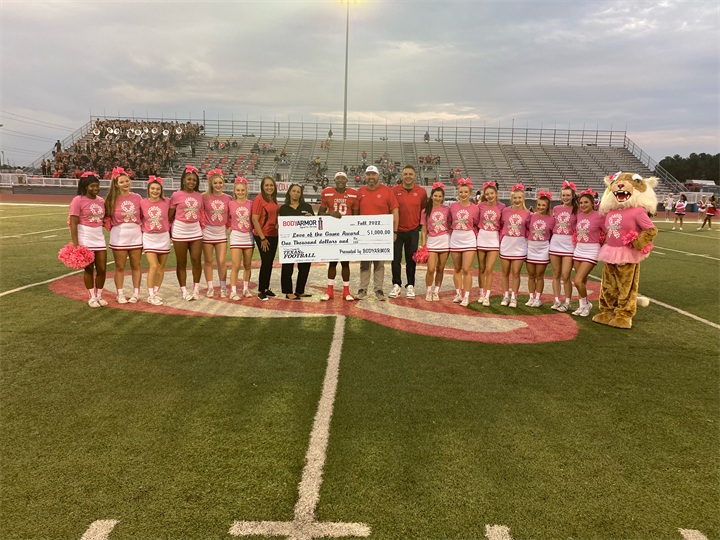 Omarion Marshall, Houston Lamar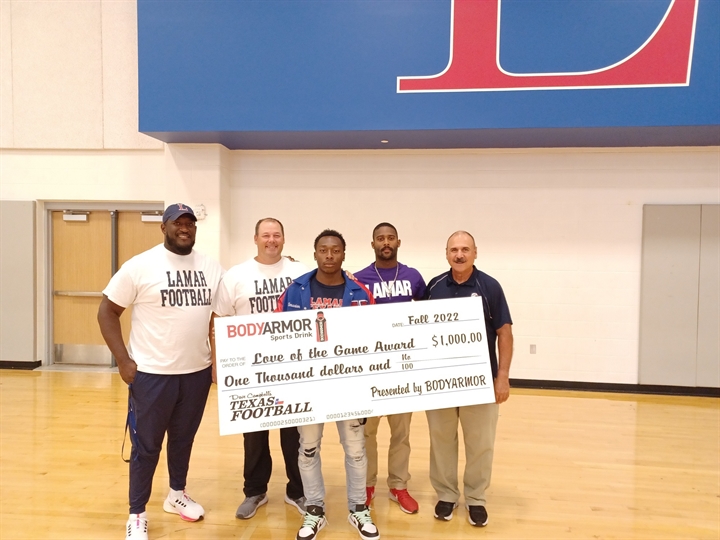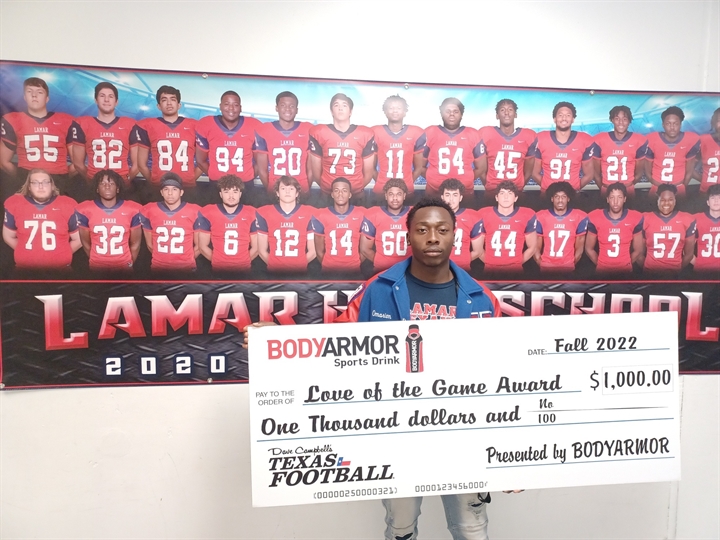 Broderick Stewart, Mansfield Summit
Always goes above and beyond in the classroom, hallway, and weightroom. He doesn't complain when you ask him to do the extra work. He is definitely someone you want on your team.