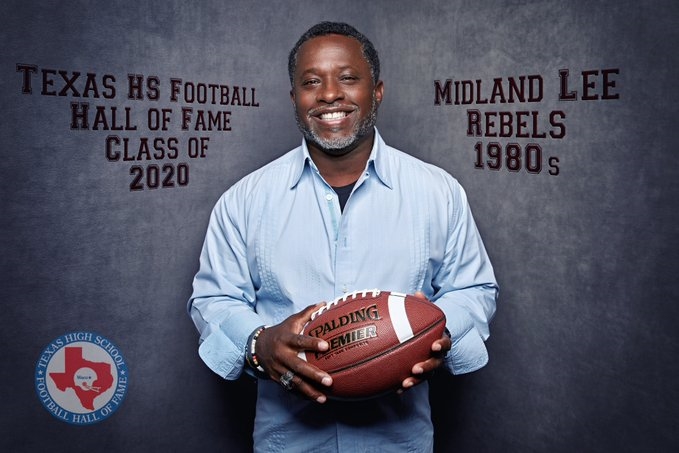 Before Tyrone Thurman electrified the SWC as a wide receiver and return specialist at Texas Tech, he was a standout running back at Midland Lee.
The 5-ft-4 speedster helped the Rebels defeat Odessa Permian in the playoffs for the 1st time in school history as they made their way to the 1983 state championship game.
Thurman made a memorable play against Permian at Jones Stadium in Lubbock when he initially dropped a pitch, then caught it on one bounce and ran it in for a 24-yd touchdown. Thurman's high school coach, Spike Dykes, called it a "dribble sweep." During his senior year, he rushed for 1,203 yards and scored 25 TDs.
Thurman went on to Texas Tech where he earned AP All-American honors as a kick returner in 1988. He finished his Red Raider career with 93 receptions for 1,270 yards, 5 receiving TDs and 4 punt return TDs. After college, he played two seasons in the CFL and 5 seasons in the Arena Football League.