The Regents School of Austin program films every session so the coaching staff can study their athletes' performance in excruciating detail and arrive at the field the next day prepared with corrections. They even invested in a state-of-the-art drone camera that can float above the field and capture the action with high-definition quality. The drone operation worked perfectly until their sophomore filmer, Cody Robert, had to miss practice for a prior commitment.
With Robert unavailable, Regents head coach Tim Phillips quickly tabbed an assistant coach to man the remote control for the drone.The coach got it flying and figured out how to record, but when Phillips got back to his office after the two-hour practice and poured over the video he realized something had gone wrong.
The drone was positioned 90 degrees above the line of scrimmage, which meant the players' long shadows in the Texas sun obscured the camera's vision. The entire practice had been filmed, but the coaches couldn't see a thing from it.
Thankfully for Phillips, Robert returned the next day to take back command of the drone and didn't miss another practice, ensuring there was only one day lost to obscurity.
"When he's not there, we got problems because we have a whole day of wasted film," Phillips said.
Robert is the only son in his family to not play football for the Knights, but he's found a way to help the coaching staff just as much as any athlete donning a jersey.
And he serves a Regents community that has supported him for three years.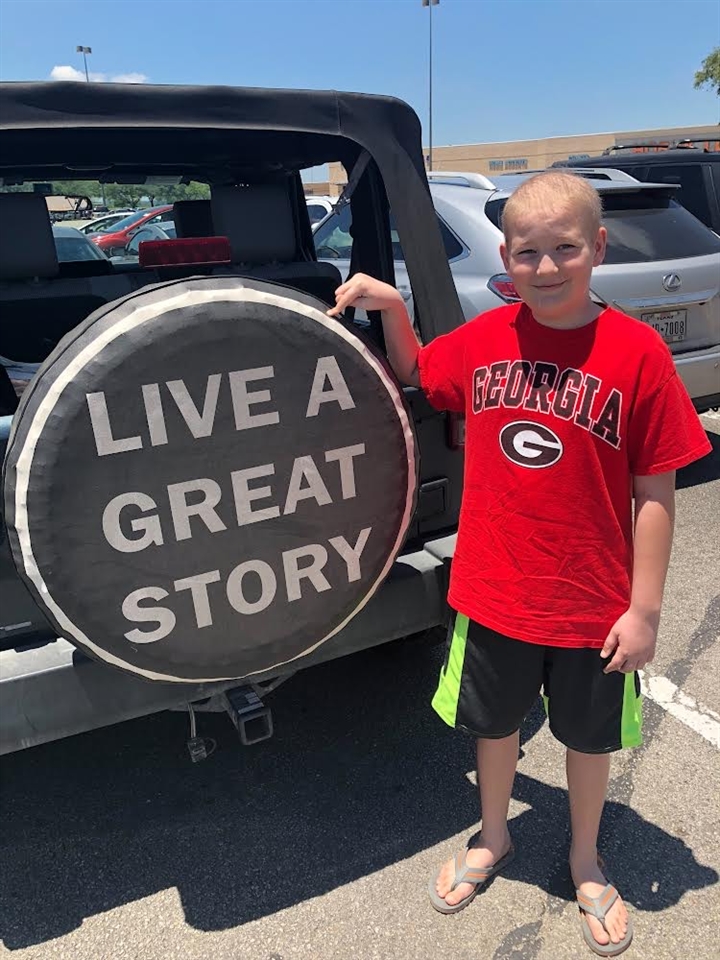 …
Cody Robert has attended the Regents School since first grade when he and his three older brothers enrolled in the K-12 classical Christian private school.
He and his brothers soon became staples in the community. The two eldest Robert boys quickly made names for themselves on the gridiron. The oldest brother, Tyler, was an all-state honorable mention selection as a kicker before graduating in 2016. The next in line, Zach, was a first team all-state receiver in 2017.
But the youngest Robert son started feeling sick in December 2017, just a few months shy of fifth grade graduation. After going to the doctor and getting misdiagnosed with a common virus, Cody's illness never really went away. It wasn't until the family took Cody to the emergency room later that month that they learned what was actually causing the symptoms.
Cody had T-Cell ALL Leukemia. He was 11.
Cody didn't return to school for the last semester of fifth grade or the first semester of middle school. Instead, he underwent an aggressive chemotherapy plan that called for multiple treatments a week. As Cody was fighting, the Regents community rallied behind him.
Shortly after the diagnosis, a group of parents made a gift basket for the Robert family with a bunch of food and gift cards to use. Then, in the first year of Cody's treatment, the school held a basketball game honoring him.
"There was a lot of love and support there," Cody said. "That's definitely the biggest part that got me through."
Cody returned to school for the second semester of sixth grade after his chemotherapy plan lessened just enough for him to attend class in person. By the third year of treatment, he had progressed to where he only needed a chemotherapy session once a month.
He went into remission and finished chemotherapy in May 2021 at 14 years old. On his last day of treatment in eighth grade, Regents held a Chapel to celebrate the end of his battle with Leukemia. Cody's entire grade showed up to the event. Phillips said Cody's courageous fight and his family's status in the community had everyone rooting for him.
"It really brought our school together," Phillips said. "Cody had brothers and everybody knew him somehow, whether they were in his grade or with his brothers in older grades or teachers that had his brothers or knew his parents. They're really involved in our community so it was unbelievable the outpouring after his diagnosis."
Everyone knew Cody and his family, but they didn't know them like Phillips knew them.
The Phillips and Robert families were united nearly a decade ago through the Regents host family system.
When a new family enrolls, Regents will assign them with a veteran family at the school. The host family will walk the new group through how the private school works. They sometimes even throw a party for them and invite all the students in the new kid's grade so they can get introduced.
The Phillips and Robert pairing couldn't have been more perfect. Phillips' daughter is the same age as Cody's oldest brother, and his son, Danny, played safety on the same Regents team with Zach Robert, the All-State receiver. Danny and Zack were best friends since the latter moved to Regents and are still close to this day after graduating college this past spring. Phillips was a defensive coordinator at Regents when the two eldest Robert boys played, and now he's a head coach for the third oldest kid, Brady, who's a junior wide receiver on this year's team.
So when the high school football team's filmer gave up his role to pursue a soccer career, Phillips knew a certain eighth grader who would be perfect for the job to replace him.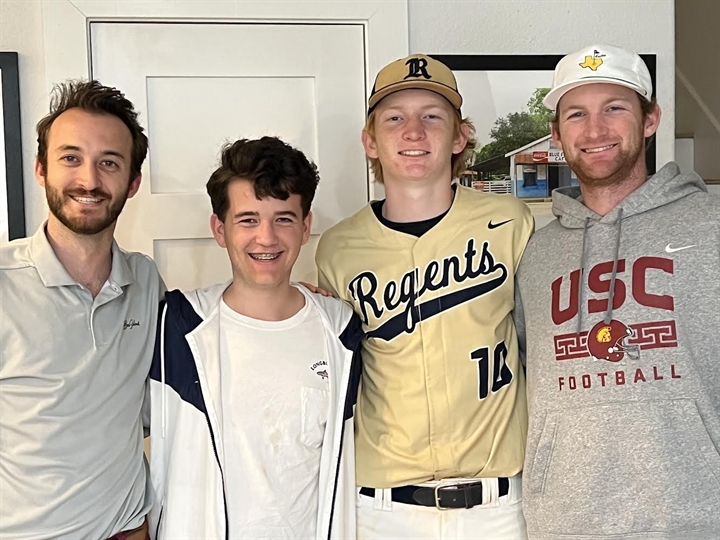 …
While Cody was still undergoing treatment in the seventh grade, the football team mom approached him and his mother and asked if he'd be interested in filming for the middle school squad as a way to be involved even though he couldn't play.
Cody accepted the new venture on the spot despite still undergoing chemotherapy. He hasn't relinquished it since.
He got acclimated to filming in middle school recording just his grades' specific football games, but after his eighth grade football season ended, Coach Phillips approached him with another opportunity. The high school season still had multiple weeks left, and the team's current filmer wanted to play soccer.
With that, Cody was elevated to filming JV and Freshman football games in the middle of eighth grade. He actually took on more responsibility than the previous filmer had.
Phillips and his staff were in the midst of a transition to a drone as opposed to the basic recorder, and they appointed Cody as their protegee to man the controls. In one of his first days on the job, Cody went to the practice field with two assistant coaches for an extensive tutorial on how to use the machine.
"They just kind of showed me the basic controls," Cody said. "Then I flew it for five minutes and they said, 'All right, I think you're good. I think you got this.'"
Now ahead of his tenth grade year, Cody is filming every practice for the Varsity with his drone. Before every practice, he piles the drone equipment into the student trainers' cart so they can drive the heavy machine up to the field for him. Once he's on the field and ready to roll, he studies the schedule the coaches have given him for when they want the drone up and running during practice. During down times when the coaches don't need the drone, he helps the trainers pass out water to the players.
His work doesn't end with practice, however. On Thursday nights when the JV and Freshman teams play their games, Cody rides the bus with the teammates strapped with his camera and tripod. Once he's at the stadium, he'll climb to the highest point in the bleachers and film the game from there.
He forfeits the chance to watch football with his family and friends in the stands, but he enjoys the camaraderie that comes with bus rides to and from the game. He's formed a bond with the football team and coaches through his filming, and he takes pride in helping them out every day.
"It is a little bit of a sacrifice, but also I get to hang out with all my friends," Cody said. "Even though I'm not necessarily playing for them, I'm still part of their team and I get to serve them with my filming."
Film has become an important facet for every high school football team, but at a school like Regents, Cody's role is vital to their success.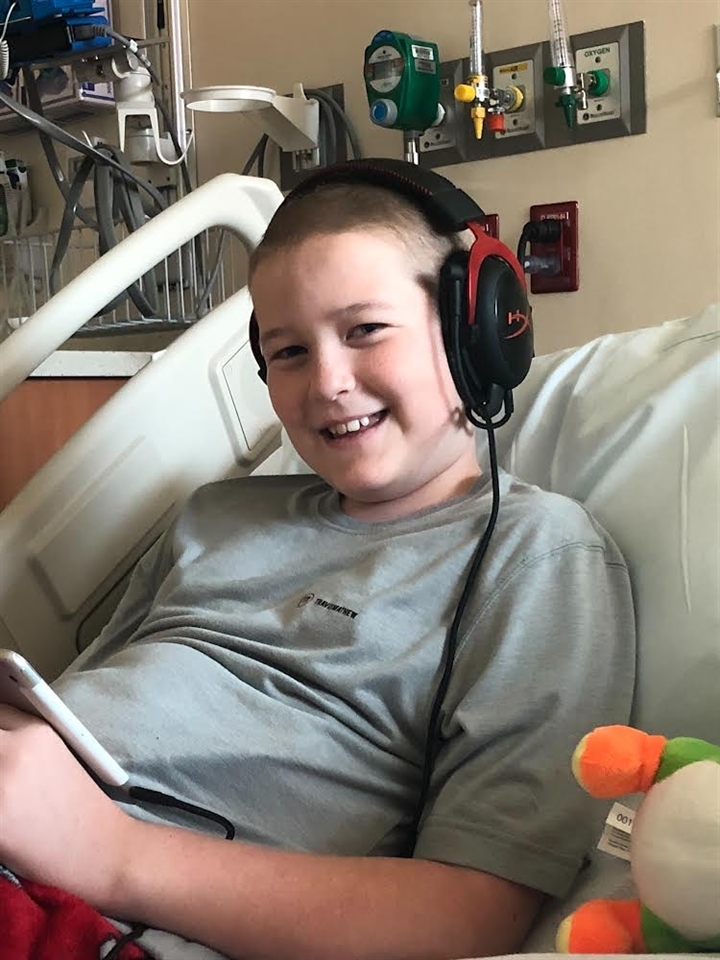 …
Regents has 16 coaches on its football staff. Only one of them actually works for the school.
When the Knights end summer workouts at 9:15 a.m., all of the coaches have to hustle to their cars and head to their jobs. Case in point, the team's offensive coordinator is an orthodontist.
This means timing is of the essence, even when the team holds afternoon practice from 4:00-6:00 p.m. during the season. Regents is known as a challenging academic school, with a 96% college enrollment rate, and the coaches all have jobs and families outside of the team. They cannot afford to waste time overcorrecting players and running plays multiple times again during practice because of the ample commitments off the field.
"We can't be out there a second more than two hours so it needs to be really efficient," Phillips said. "So we have to use film because we don't have as much time. We have to coach on the film more than we do on the field."
Cody has made film operation far more efficient. Before he arrived, Regents' strength coach ran all the film at practice before taking it to his home and uploading it to Hudl, where the coaches and players can all watch it on their own. Now Cody has taken over that role. He will leave practice early every day once the drone is not needed anymore and load it onto Hudl by himself.
This allows the coaches to have access to the team's practice quicker than ever before so they can study it and come to practice the next day more prepared despite having an outside job.
And with each passing season, Cody is looking to take on more responsibility. He plans to start working on Regents' pregame hype videos they release every week and the end-of-season highlight reel they produce. Phillips has even talked with Cody about the possibility of filming in college.
"It's a very big need in colleges right now," Phillips said. "They film so much and cut highlight tapes. They have four guys filming at each practice. Half of them, at least, will be students."
Cody doesn't know yet if he wants to continue filming in college. Right now, that doesn't really matter. All he's focused on is helping the Regents football team.
"I like doing it because it keeps me busy and also I like to help out the team even though I don't really want to play football," Cody said. "I like helping out because it makes me feel like part of the team. If I can make the coaches' lives easier and the players' lives easier, that makes me happy."
This article is available to our Digital Subscribers.
Click "Subscribe Now" to see a list of subscription offers.
Already a Subscriber? Sign In to access this content.