The college football season in Texas starts a week earlier than normal with a Week 0 matchup between North Texas and UTEP. To celebrate us making it through another off-season, we're counting down the 50 most important players in Texas every day until Aug. 27. The list isn't necessarily about which players are the best, though talent plays a major factor in most important.
No. 27: Kyle King, Mary Hardin-Baylor senior quarterback
The History
King was a multiple-time all-district performer at Class 2A Milano, and even earned All-State honors as a punter. He was also a state champion in track and field back in 2018 and a member of the school's baseball and basketball program. The four-sport star began his college career at Howard Payne University in 2018. King averaged 40.54 yards a punt on 37 attempts with a long of 74.
King transferred to Mary Hardin-Baylor prior to his sophomore season and eventually found his way onto the field in the spring of 2021, which was technically the 2020 season that was postponed due to the pandemic. King completed 12 of 21 passes for 259 yards and four touchdowns in a breakout performance that March against Louisiana College.
King was the starting quarterback for the Cru during the 2021 fall season that resulted in a Division III national championship. He led the program to a 15-0 record by throwing for 2,682 yards and 35 touchdowns on a 66 percent completion percentage. King only threw two interceptions in 256 pass attempts. He also showed off his dual-threat ability by rushing for 351 yards and 11 touchdowns on the ground.
The Skillset
King is a dual-threat quarterback who dominated Division III competition as a junior. His return places the Cru among the favorites to claim the 2022 title. He was a multi-sport star in high school who made the jump from small-classification football to college champion. He's considered a leader on the team and a true veteran presence inside the Cru locker room. King has proven to be an accurate passer who takes care of the football and isn't afraid to hurt opponents with his legs when the opportunity arises.
The Impact
Few players at the D-III level make as much of an impact as King. He was the team's leading passer and fourth on the team in rushing. He combined for 46 touchdowns and was responsible for more than 3,000 yards of total offense. Mary Hardin-Baylor ran 994 plays of offense in 2021 with King involved as the passer or runner in 344 of those plays. That's 35 percent of the offense for a team that ran the ball 614 times. King is the perfect quarterback for the Cru's system because of his dual-threat abilities, high football IQ, and low turnover numbers. He's one of the most efficient quarterbacks in Texas regardless of classification.
PREVIOUSLY ON THE LONE STAR 50 COUNTDOWN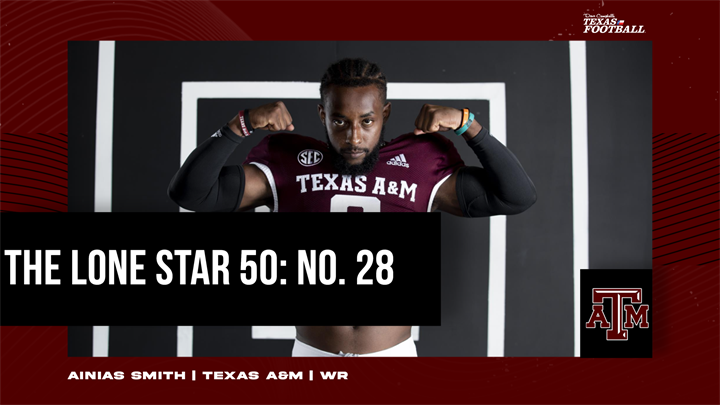 This article is available to our Digital Subscribers.
Click "Subscribe Now" to see a list of subscription offers.
Already a Subscriber? Sign In to access this content.