The college football season in Texas starts a week earlier than normal with a Week 0 matchup between North Texas and UTEP. To celebrate us making it through another off-season, we're counting down the 50 most important players in Texas every day until Aug. 27. The list isn't necessarily about which players are the best, though talent plays a major factor in most important.
No. 46: Jaden Stewart, Prairie View A&M sophomore running back
The History
Stewart ran for over 2,000 combined yards in his final two seasons of varsity play for Pearland Dawson. He was an unranked recruit out of the 2021 class despite running for 1,160 yards and 14 touchdowns as a junior and 889 yards and 14 scores as a senior. He averaged 6.2 yards a carry in his prep career. He picked the Panthers over a Texas Southern offer.
Stewart was an instant impact player for Prairie View A&M as a true freshman. He ran the ball 131 times for 654 yards and seven touchdowns, averaging five yards a carry. He added 17 catches for 128 yards as a receiver.
The Skillset
Stewart is a big, bruising running back with a 6-foot, 210-pound frame. That body type allowed him to immediately adjust to the physicality required in the college game. He's always falling forward and is rarely stopped behind the line of scrimmage. He's an old-school running back who gets stronger as the game wears on because defenders tire of tackling him for four quarters. Stewart is an every-down back because of his ability to catch the ball out of the backfield and convert short-yardage situations. He's one of the rare running backs who can stay on the field during passing situations or on the goal line.
The Impact
The Panthers underwent numerous changes after the 2021 season. Former head coach Eric Dooley left for the same title at Southern and took star defensive tackle Jason Dumas with him via the transfer portal. Quarterback Juwan Pass graduated. Stewart's role must grow even larger as a sophomore. He'll be a focal point of the offense as quarterback Jamias Presley grows into the position.
PREVIOUSLY ON THE LONE STAR 50 COUNTDOWN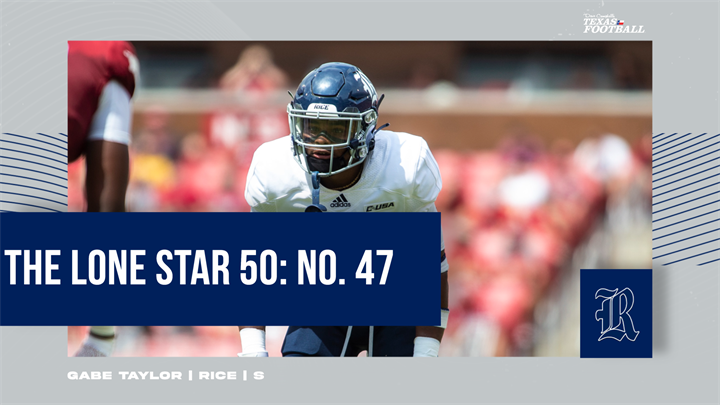 This article is available to our Digital Subscribers.
Click "Subscribe Now" to see a list of subscription offers.
Already a Subscriber? Sign In to access this content.