Nobody cares. Work harder.
It's a simple philosophy that Cypress Park linebacker Devin Neugebauer lives by every day. He even has the slogan - made famous by Baltimore Ravens quarterback Lamar Jackson - stitched on his letterman jacket to remind himself to never get complacent.
That mindset is why even at 5-foot-8 and 180 pounds, Neugebauer is a captain for the reigning District 16-6A champions.
"No matter what you're going through," said Neugebauer, who cites Kansas City Chiefs star and fellow 5-8 sparkplug Clyde Edwards-Helaire as an inspiration. "You always have yourself."
As a kid, Devin was never one of the standout players on the field. He spent middle school on the second team and worked his way up to the varsity squad by his sophomore year of high school, much sooner than his own coaches thought he'd make it.
"As a sophomore we weren't even planning to have him on varsity," Cypress Park linebackers coach Ashante Joseph said. "But he worked so hard and did everything that he was supposed to do, (so) we had no choice but to (make it) work."
Devin's father, Kevin, remembers his son rarely missing workouts and putting in the extra time to distinguish himself from other athletes.
"He never missed an opportunity to make himself better," he said.
But even after making the varsity team, things were not easy for Devin. His sophomore season was over after he broke his right arm during a game against Cypress Woods.
"It was like the first play of everything," Neugebauer said. "I did my blocking assignment and I took a rough fall and landed on my arm."
Despite an even bigger setback, Neugebauer focused on his mentals and finished physical therapy three months ahead of schedule.
"I kept trying to remind myself that this is just a minor setback for a major comeback," he said.
Neugebauer did have a major comeback, helping the Tigers go 9-2 in the regular season and win the district championship. Entering his senior year, now as a team captain, he is part of the Tigers' drive to earn a second consecutive district title.
"The main thing is to leave no crumbs," Neugebauer said. "We're trying to get this district championship again."
Also on the line for Neugebauer? A college scholarship. He has one last shot to prove himself ready to play at the next level. Neugebauer named Texas, Texas A&M and Baylor as a few of his dream schools to play for. He's also been to camps at TCU and Texas A&M Kingsville.
"The atmosphere of college football is just something that I want so bad (that) I'll work for it," Neugebauer said.
And work he will. Neugebauer's whole playing career so far has been driven by his willingness to put in work and determination to overcome obstacles.
"As long as (Neugebauer) keeps the same work ethic now and it just continually improves," Joseph said. "That kid's gonna be fine no matter what he wants to do."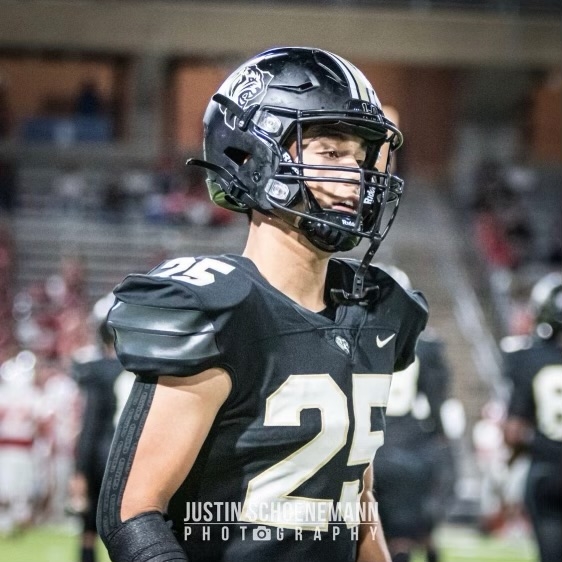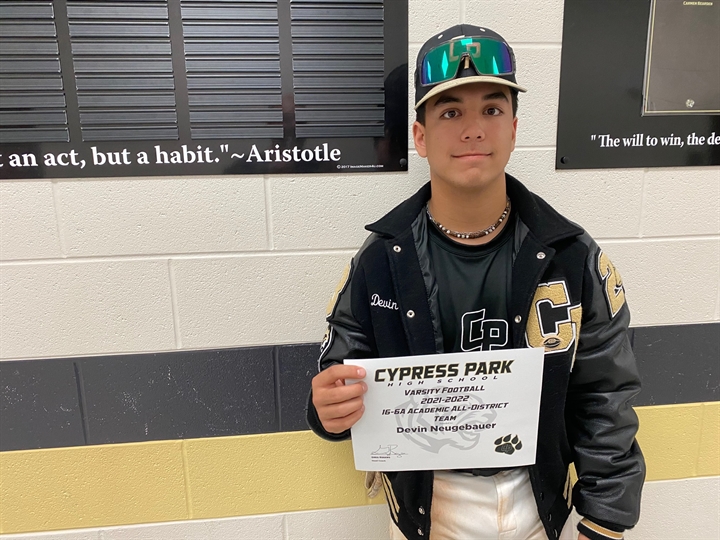 This article is available to our Digital Subscribers.
Click "Subscribe Now" to see a list of subscription offers.
Already a Subscriber? Sign In to access this content.