At times, it may seem like the weight of the world sits across Marcos Davila's shoulders.
Only a sophomore, Davila is already the starting quarterback at Midland Legacy, one of the most storied football programs in state history.
"It's really a blessing to be able to be the starting quarterback at such a place," he said. "It's a blessing to be trusted by my coaches."
Though Davila may be young, he has an incredibly bright future and is focused on the task at hand. When asking about the goals Davila had for the season, he constantly talked about his team and the work they put in.
"This may be a small town, but we are hardworking," said Davila, who already holds offers from Kansas and Illinois State.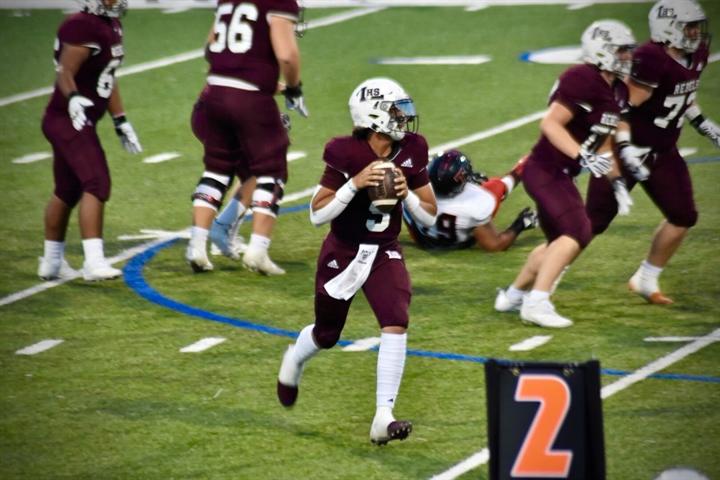 The values instilled in the team by the community was a constant theme that Davila identified; the work ethic of the town that has permeated the Legacy program.
"The fanbase is supportive of all the players, they are supportive of everything we do," he said.
Davila (6-foot-3, 205 pounds) praised the community for how it supports the program. That support only drive the Rebels (2-1) on the field.
"Everybody on the team has bought in and the chemistry is really good," Davila said. "I don't think there is a single offseason in this country that does what we do. Don't doubt us, we will work harder and show you what we are about."
Davila spoke very highly of his coaches, team and community, describing all three as unique.
"I don't think there is another program like us out there," he said.
This article is available to our Digital Subscribers.
Click "Subscribe Now" to see a list of subscription offers.
Already a Subscriber? Sign In to access this content.