Chicken Express and Dave Campbell's Texas Football are partnering to honor the heroes in your community. Male and female student-athletes that lead by example on the field of play and in the classroom can be honored as Chicken Express Community Heroes and receive scholarship money to continue their education beyond high school.
Cami Hicks – Carthage High School
If Carthage High School designed a poster with student athletes that best represent their school and their community, Cami Hicks would no doubt be front and center.
The middle blocker on the volleyball team, Hicks is our Chicken Express Community Hero for her dedication to excellence in every facet of her life.
"Cami is not only an outstanding student and athlete but she's also one of the best young ladies that I've ever been around in my 30 years of coaching," Carthage head coach Scott Surratt said.
Cami is a member of the National Honor Society, ranks in the top 10 percent of her graduating class, is a youth Sunday school teacher at her church and is involved in practicum education at the primary school in the area. Oh yeah, she'll be playing college volleyball at Lamar University.
What have you done this week? Whatever it is, Cami probably has you beat. She plans to major in education and minor in kinesiology. She'll likely double major in destroying opponents on the other side of the net based on her kill and block stats coming out of Carthage.
"I'm super excited about winning this award!" Hicks said. "It gives me a sense of assurance that I am doing good things in my community. It's awesome to be recognized as a hero."
She's also been named Academic All-District, District MVP, East Texas All-Tournament and Most Likely to Stuff a Ball Back in Your Face. OK, we made that last one up.
"Cami is worthy of all the honors and awards she receives," Surratt said.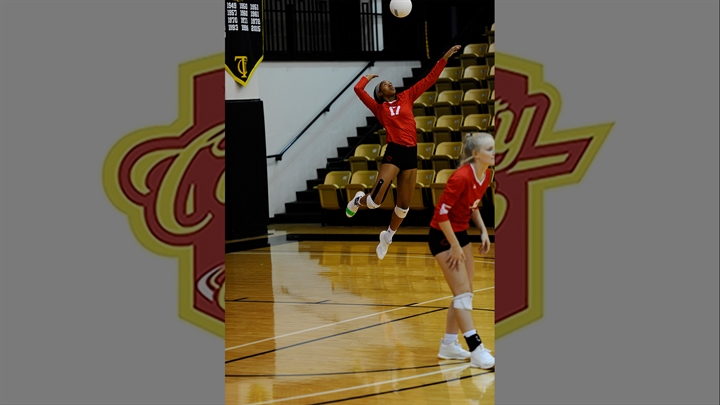 *****
Uber Granado - Fort Stockton High School
There are statistics that matter. For instance, Uber Granado's defensive statistics are impressive to say the least. He's registered 146 tackles, nine interceptions and 14 passes defended. Uber is one of Fort Stockton High School's most important defensive players and the statistics bear that out.
But there are some other statistics that are even more impressive for far different reasons. Three times being part of the Keep Fort Stockton Beautiful Campaign. Two times being part of the 4th of July Community Clean-Up Project. Two times being part of the church music festival. Two times being part of the canned food drive in the city.
Yeah, Uber Granado has compiled some meaningful statistics on and off the football field and is the reason he was an easy choice as our Chicken Express Community Hero recipient.
"Uber Granado is an outstanding young man. He is a team captain and one of the most committed young men I have ever coached," Fort Stockton head coach Mike Peters said. "On the field he is a born leader, who not only leads by example, but will voice his leadership as well.
"He has always made time in his day to help the younger players all the way down to the middle school. On top of his leadership, he is an outstanding player.
"Off the field Uber has shown great character and effort as well. He is an excellent student who ranks high in his class, He is on the Superintendents leadership and district improvement team. He is also our team leader when it comes to community service. Uber has completed nine community service projects over his high school career and has brought service opportunities to the program on several occasions."
Whether he's hitting an opposing quarterback or scaring the life out of an opposing receiver, Uber packs a punch. But the amazing impact he's made to the Fort Stockton community will be felt for years to come.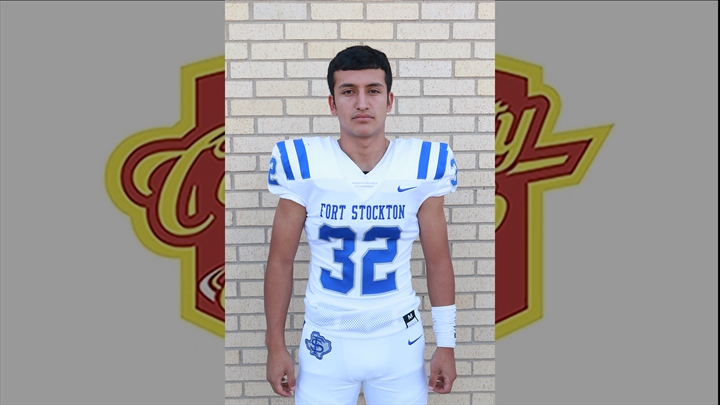 This article is available to our Digital Subscribers.
Click "Subscribe Now" to see a list of subscription offers.
Already a Subscriber? Sign In to access this content.