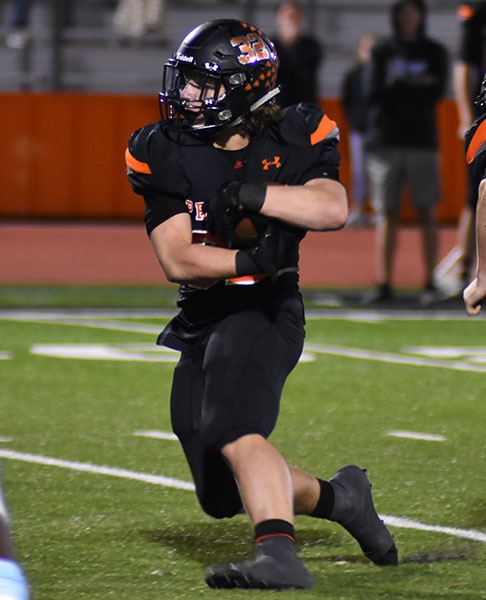 After watching running back Cameron Rickett torch a defense for the first time in seventh grade, Springtown head coach Brian Hullett looked at his assistants and said: "Wow, that defense is slow." But, after watching him do it several more games in a row, Hulett realized the defense wasn't the problem.
While watching him play again as an eighth grader, Hulett looked at his assistants, chuckled and said "watch this" as Rickett was about to be handed the ball and shortly after, Rickett ran for a touchdown.
Hulett has seen Rickett shred defenses for four seasons now, which is why he's puzzled that he doesn't have a single college offer.
"He just toys with defenses," Hulett said. "The best way to put it is that he's faster than the other team's fastest defender."
Rickett raised some eyebrows after clocking a 4.46 40-yard dash at a TCU camp in June, but don't mistake him for just a speedy back. Rickett, who compares his game to Ezekiel Elliott's, is incredibly strong and can squat 475 pounds.
"I feel like I'm a powerful back like him but I also have that balance of speed, which is a big combination with Zeke," Rickett said.
As a sophomore last season, Rickett averaged 8.8 yards per carry, 144 rushing yards per game and scored 25 touchdowns. The standout running back put these numbers up despite seeing his touches limited in the early part of the season so that he could be 100-percent come playoff time. Rickett's play also enhances his teammates' game as well, so much so that Coach Hulett refers to him as a 'second quarterback.'
That isn't just a cliché saying either. Rickett attends quarterback meetings and film sessions so that he knows what to look in order to assist the quarterbacks on the field.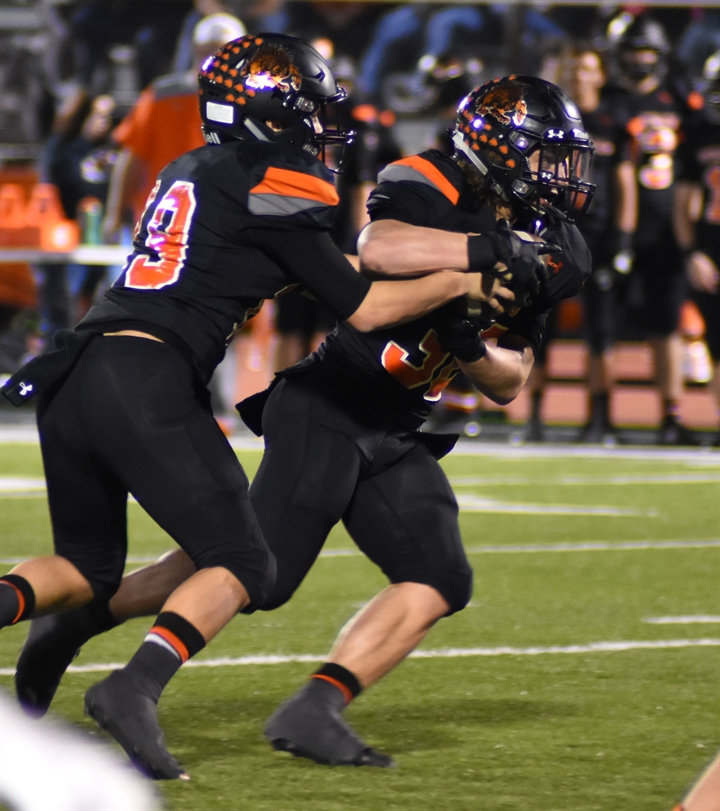 "Most times it's our three quarterbacks and Cameron in the meetings," Hulett said. "Our quarterback is smart, but I tell Cameron to alert him of certain things before each play. He's so good at picking up blitzes. Cameron really is a second quarterback on the field."
Rickett is also a leader off the field as he consistently picks up his teammates and takes them to workouts, a small testament to the high character teammate that he is.
"He's such a high character human, there really is nothing bad that you can say about him," Hulett said. "I have two kids myself and he's the type of kid that I want my kids spending time around, looking up to and listening to."
Rickett's junior season is going well. He's already rushed for 1,736 yards and 29 touchdowns, averaging a staggering 11.2 yards per carry, and he also has 15 catches for 353 yards and another 6 touchdowns. Still, he's seen little college interest. Hulett believes colleges are hesitant to pursue him because of his size but recognizes that he's not done growing.
"[After] his sophomore season, he was about 5-foot-8 right and 175 pounds. During his freshman year on varsity he was 5-foot-6 and 150 pounds," Hullett said. "I think he's a late bloomer."
Despite his currently undersized frame, Rickett echoed his coach's confidence that he'll be able to succeed at the collegiate level.
"I can play at a very high level, I just don't think that I have been recognized as much because of my height, but, there's no doubt that I can play," Rickett said. "Some of the greatest running backs ever have been 5-foot-9 or 5-foot-10 so I don't think my height should be a problem."
Working in Rickett's favor is the collegiate attention that his teammate, Alex Frithiof, who is committed to SMU, has received.
"Those guys being here to check out Alex gives me the opportunity to point them in Cameron's direction," Hulett said. "Absolutely that is helping Cameron's recruitment."
Although his recruitment has yet to really take off, Hullett is positive that Rickett will be playing Division I football when all is said and done.
"He's a quality kid that's a dynamite playmaker, he's the real deal. He's what you need in your locker room and what you need in your program," Hulett said. "He's a Division I running back, he just needs to find the right fit and he will."
This article is available to our Digital Subscribers.
Click "Subscribe Now" to see a list of subscription offers.
Already a Subscriber? Sign In to access this content.