At the conclusion of the 2004-2005 NFL season, Ricklan Holmes returned home to Oklahoma after stints with New England and Cleveland to begin training through the off-season. At that time, the Oklahoma State graduate had his mind set on continuing his NFL career.
Plans changed, though, during Holmes' workouts at Putnam City High School, where the Pirates were conducting spring practice. Veteran coach Mark Little introduced himself and asked Holmes to show the team a few drills during spring ball.
A connection began to form between Holmes and one of Oklahoma's well-known programs as the team went through his workout routine alongside him during the summer. When Holmes made the decision not to return to pro football, Little extended an offer to help out during the season.
"I got to see kids do the thing I was teaching them to do," Holmes said. "To have those relationships with those kids and see them become better players and better kids because of the discipline I saw from what we were presenting to them, it made my decision easier to make.
"I look back on it every day and know I'd make the same choice."
Holmes spent the 2005 season as a volunteer assistant before earning his teaching credentials and joining the Putnam City staff full-time as a teacher and coach in 2006. His knowledge of the game provided a seamless transition into coaching – Holmes was a two-sport standout at Oklahoma State, starting nine games over the last two years of his college career while also running track.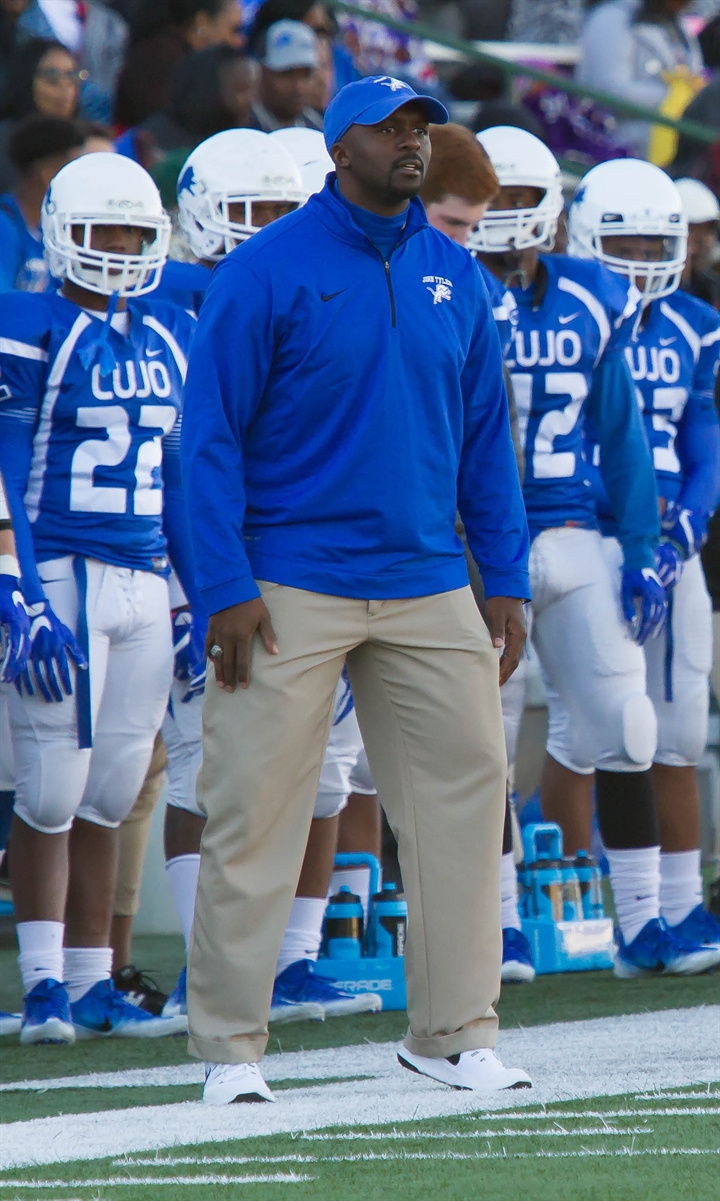 Working under a veteran like Little right away put Holmes on the fast track to success in the coaching world. Little, the younger brother of legendary Oklahoma high school coach Mike Little, gave Holmes the tools to adjust from his playing days to a new role on the sideline.
"The knowledge of the game came easy for me because I played at every level," Holmes said. "I understood defenses and how they came together. But he taught me how to be a coach and how to teach kids to do what I already knew how to do."
After a brief stint in the Oklahoma high school ranks, it didn't take long for Holmes' alma mater, John Tyler High School, to come calling. Coach Dereck Rush had just been named the program's new head coach and immediately began looking for guys who had been through the school and knew of its rich traditions.
Holmes stood near the top of that list – and for good reason.
"He was definitely one of those names that popped up and I reached out to him and he had a desire to come back," Rush, now the coach at Conroe Oak Ridge, said. "His understanding of the tradition and love for the community, the school and the kids – not to mention his knowledge of secondary play – made it a no brainer."
Things got off to a rocky start in the beginning as the Lions went 1-9 in 2007 but Rush and company started to develop the program back into an East Texas powerhouse. John Tyler won six games in 2008 before recording consecutive 12-win seasons in 2009 and 2010 and advancing to the state semifinals in 2011.
As an assistant during those years, Holmes coached the secondary while also spending time as the head JV football coach and the varsity girls track coach.
But when Rush made the decision to leave John Tyler for Conroe Oak Ridge after the 2011 season, he was comfortable leaving the program in Holmes' hands. Rush recommended Holmes as his successor to the administration and the rest fell into place.
Holmes was named John Tyler's new head coach on May 8, 2012.
"I wanted to leave that program in good hands," Rush said. "I wanted to leave it to someone I knew would be there for the long term and be there for the kids and have a love for the community. He played an important part of that when I was there as far as getting the program back to a high level in the high school football world.
"I wanted a guy who would keep things going in the right direction."
One of the first things Rush told Holmes as he prepared to take over the program was to "keep the train on the tracks." The rookie head coach did just that.
After inheriting a team that included 17 returning starters, including all-state selections Greg Ward, Fred Ross and Tyus Bowser, from the 2011 state semifinalist squad, Holmes lived up to the lofty expectations and led to team to wins in 13 of its first 14 games to return to the state semifinals – this time against Denton Guyer.
The game was an instant classic.
The Wildcats appeared to pull away in the second half and led by 19 points with six minutes to go before the Lions battled all the way back to take to take a three-point lead at the 3:44 mark. But Guyer, led by Texas commit Jerrod Heard, was able to score one more touchdown and force a turnover with less than a minute left to survive.
"Our kids played their hearts out," Holmes said. "Everything we coached those kids to do, they did it. We just ran out of time and ran out of opportunities. That's hard to handle, even as a grown man. That's how you know it's even harder to handle as a 17 or 18-year old kid."
While the loss was a heartbreaking end to Holmes' first season, the Lions bounced back and continue to thrive. The team has posted a 56-20 record over the last six seasons with a 35-7 mark in district play and an 11-5 record in the postseason.
"That game made me realize that when you do things the way you're supposed to, you're going to keep putting yourself in places like that," Holmes said. "That's what we've been doing the last six years. With the winning percentage we have and the talent we're putting into colleges, the process is there."
Holmes' success never came as a surprise to those who spent time around him on his journey to the coaching profession. His competitive nature and eagerness to learn dates back to his time as a student at John Tyler in the mid-1990s.
It was during that time that Holmes' first emerged as a household name in East Texas. He was a freshman on the 1994 state championship team that beat Plano East in one of the most famous finishes in Texas high school football history before later filling a role on both offense and defense for coach Allen Wilson.
"Ricklan had a lot of ability," Wilson said. "He was a corner and was also one of the running backs we had. He was very, very competitive. You knew he was going to go somewhere in life. He was eager to learn whatever we put out there for him and helped others around him be better.
"Whatever he chose to do, you knew he would be successful."
But before Holmes developed into a reliable weapon for Wilson and the Lions, he fell in love with track. It wasn't until eighth grade that Holmes realized he may have a future in football, which led to him shape his post-prep plans with both sports in mind.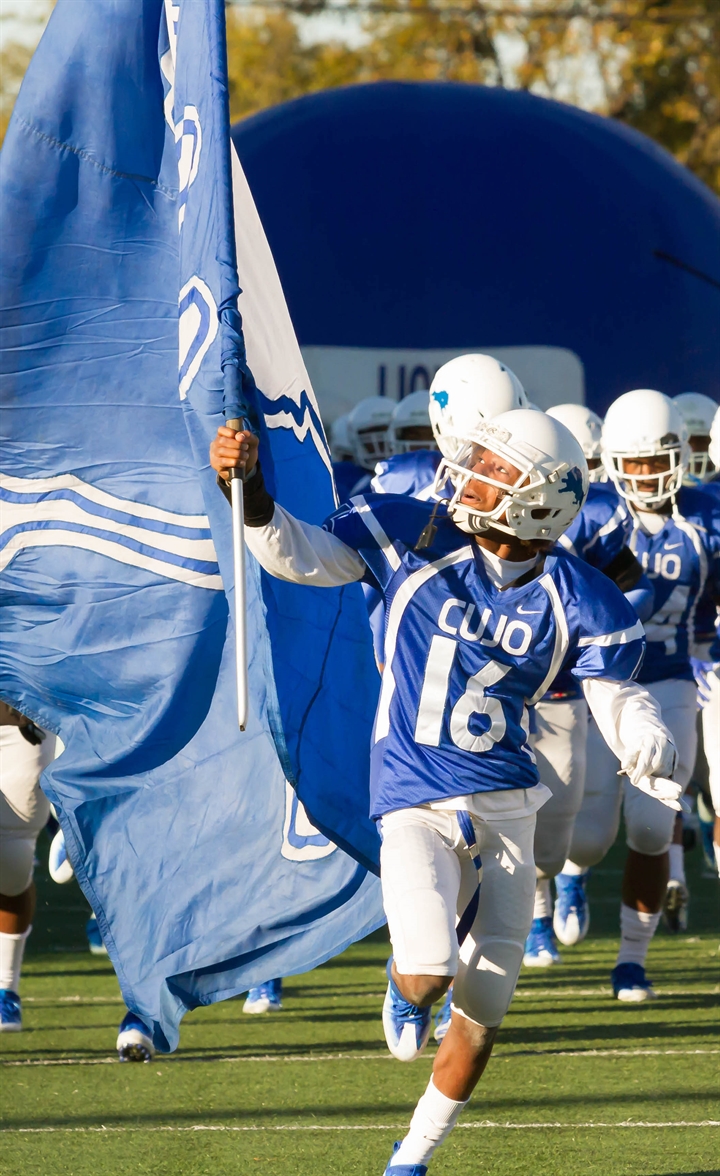 Holmes' originally wanted to play for coach Tom Osborne at Nebraska, but Osborne retired from coaching before Holmes made his decision. He later decided on Oklahoma State because of its willingness to let him play football and compete in track and field.
"When I was growing up, my biggest deal was wanting to get a track scholarship," Holmes said. "I wanted to run college track. That dream stayed, but I eventually wanted to do both. I got that opportunity and I appreciate Oklahoma State for giving me the opportunity to do that."
Starring as a two-sport athlete is undoubtedly the root of the competitiveness that drives Holmes to success. But before he stepped on the field in Putnam City and eventually made the decision to pursue the profession, Holmes always saw himself as someone who would work in the business world.
He was a marketing and finance major at Oklahoma State and had dreams of being a financial director at Bank of America or Chase. Instead, he uses those skills now as the Lions' athletic coordinator.
"I use all of that today when I do my budgets for my sports and I'm spending money or trying to figure out how we can get money to get something done," Holmes said. "I use those same skills now and I don't even realize it until after the fact."
While Holmes never had the opportunity to fully pursue the dream associated with his college degree, he has made it a point to emphasize academics to his football program over the last six years.
Those efforts have paid off in a big way, most notably in 2016 and 2018. Former John Tyler football star Braylon Jones, who started all 12 games at left guard for Houston last year, was the Valedictorian of the 2016 graduating class after being a key part of Holmes' teams.
More recently, the Lions' football program produced both the valedictorian and the salutatorian of the 2018 graduating class. Emmanuel Daniels, who played cornerback and was a state track qualifier, was the Valedictorian while Bryce Holloway, who was on the football, powerlifting and track teams, was the Salutatorian.
"His goal is to get everyone to college – not just through football," Daniels said. "Making sure everyone is passing to play is what he would call the bare minimum. He doesn't like when people just do things to get by, so if you're just barely passing, that's not going to sit well with him."
Daniels and Holloway highlighted a year that was otherwise a disappointment for the John Tyler football program as the team missed out on the playoffs for the first time since Rush's first season as the head coach back in 2007.
The Lions went 5-5 and ended the year with three straight losses to Longview, Mesquite Horn and arch-rival Tyler Lee. But after competing at the 6A level for two years, John Tyler returns to 5A this season.
Of course, Holmes' competitive personality exudes the same expectations regardless of the program's classification. But the Lions have extra motivation this season for the first time in Holmes' tenure – and he's ready to get back to the field.
"It's one of those deals you think about every day," Holmes said. "You'll never get that taste out of your mouth until the next season. You can work all spring and summer and see your team get better, but until you strap it up and start playing those games and get ready for the playoffs and make a run – that's when you erase the memory of 2017 and move forward."
This article is available to our Digital Subscribers.
Click "Subscribe Now" to see a list of subscription offers.
Already a Subscriber? Sign In to access this content.