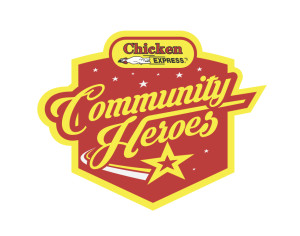 Chicken Express and Dave Campbell's Texas Football are partnering to honor the heroes in your community. Male and female student-athletes that lead by example on the field of play and in the classroom can be honored as Chicken Express Community Heroes and receive scholarship money to continue their education beyond high school. Athletes can be nominated at TexasFootball.com/ChickenExpress.
---
Nick Bolton, Frisco Lone Star High School
Sports have been a part of Nick Bolton's life for as long as he can remember.
His father played football at Louisiana Tech and his mother played basketball throughout high school and for a year at the college level. Bolton fell in love with the game of football at an early age and grew into a highly-sought after linebacker during recruiting process.
"In my house, we breathe sports," Bolton said. "My dad introduced me to football around kindergarten and the rest has been history since then."
Bolton, a four-year starter at Frisco Lone Star, signed with the University of Missouri after racking up 19 offers throughout his high school career. He helped to guide the Rangers to a 43-9 record through his four years with the program.
Bolton was named the District 13-5A Defensive MVP each of the last two seasons and finished out his career by recording 130 tackles, 16 TFL and five interceptions as a senior.
Off the field, Bolton has been a member of the National Honor Society for three years and takes part in the Gary Burns Fun Run at Toyota Stadium to raise awareness for cancer.
"It is very important to be involved in the community, showing love and spreading positivity in a world where negativity is at its highest," Bolton said. "You will grow as a person and it will help you become more appreciative of what you have in the process."
Bolton plans to major in business at Missouri and will join a football program coming off a 7-6 season that included six straight wins at the end of the year to clinch bowl eligibility.
"This award means a lot to me because it shows that I've been not just a great football player but also involved in society," Bolton said. "I work very hard to prove that football players are more than just athletes but are also good in the community and in the classroom."
Ashley Hagood, Cumby High School
When Tom Dracos took the job as athletic director at Cumby High School in 2013, things quickly changed for Ashley Hagood.
She was just an eighth grader at the time, but Dracos' arrival sparked a new passion in sports for Hagood. Now, she has developed into an award-winning competitor in cross country, volleyball, basketball, powerlifting and track.
"Coach Dracos is the person who taught me to love sports and have a passion for them," Hagood said. "Every time I thought I was not good enough or there was no reason for me to compete, he pushed me to keep going even though it was tough. He is the person who got me seriously involved in sports, and he is still the person who pushes me every day to be the best I can be."
Hagood placed in the top 5 at the state powerlifting meet in each of the last two years and is in the process of making a run at a state title in her senior year. She was the volleyball Defensive MVP in District 9-2A and was a second team all-district basketball player. On the track team, Hagood has contributed to three straight district championships.
Her prominence in athletics carries over to the classroom, where she has been on the 'A' Honor Roll for her entire high school career. Hagood is the FCA president, a member of the National Honor Society, delivers food to the community food pantry and works weekly with third and fourth graders needing help in class.
She was named a Chicken Express Community Hero for making an impact on and off the field in Cumby.
"Winning this award is important to me because it means I can represent my community by being able to contribute in a positive way," Hagood said. "I believe it's important for high school students to be involved in their community because it helps make a student become a better role model."
After graduating this year, Hagood plans on getting her Associates degree before attending a Physical Therapy Assistant program. Eventually, she wants to go through the process of obtaining her Doctorate of Physical Therapy.
"High school was a big learning experience because I learned who I am and what I want to do with my life," Hagood said. "I learned what my goals are and how I can achieve them, my likes and dislikes, and I learned many different lessons about life."
This article is available to our Digital Subscribers.
Click "Subscribe Now" to see a list of subscription offers.
Already a Subscriber? Sign In to access this content.