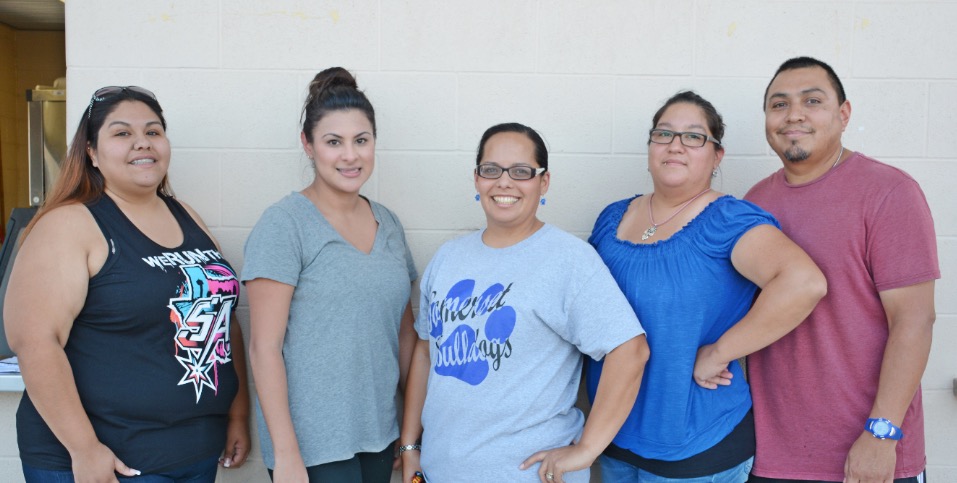 Rhiana Martinez is not just the president of her booster club, but the Superwoman of Somerset Athletics. For the past three years she has dedicated all of her free time to doing everything she can to provide for her school's athletes. Which, according to the athletes at Somerset, includes brewing up the most popular sweet tea in the history of Texas high school football.
"I just love to see the athletes faces light up," Rhiana said. "I mean I enjoy it enough to take on another year!"
Luckily, she has great support from concession volunteers, parents, athletes, the community, and their district, Somerset ISD. Because of their continuous help, the Somerset Athletic Booster Club is able to provide the athletes with food and drinks after every game, new equipment, play-off shirts, and much more.
"I have a great board, we are a team!" she explained, when asked how the SABC gets things done.
But it doesn't stop there. Rhiana and the rest of the SABC request wish lists from all of the coaches from every sport, each year, and works diligently to provide each sport with the things they need to better their program.
So, what makes all of this possible? The SABC is able to raise the money to fulfill the needs of their athletic department in several ways. The biggest moneymakers are concessions, athletic banquets, merchandise sales, and donations. Rhiana even gets the school's ROTC program involved by trading their time selling popcorn at events, for half of the profit. The SABC even hosts concessions for other district's playoff games as well.
"We raised over $60,000 this past year, and the year before that," she stated. "It wouldn't have been possible without the board, athletes, volunteers and parents."
There is no denying the influence a booster club can have on a school, the players, and the community. At Somerset High School, the members of the SABC are going above and beyond to make sure their school is successful in everything it does.
Rhiana Martinez is the definition of what a booster club president should be, and even though her daughter is a senior this year, she plans on making her return in 2017, running for her position once again.
"We do it for our kids. We do it for our Athletes. We do it for our district."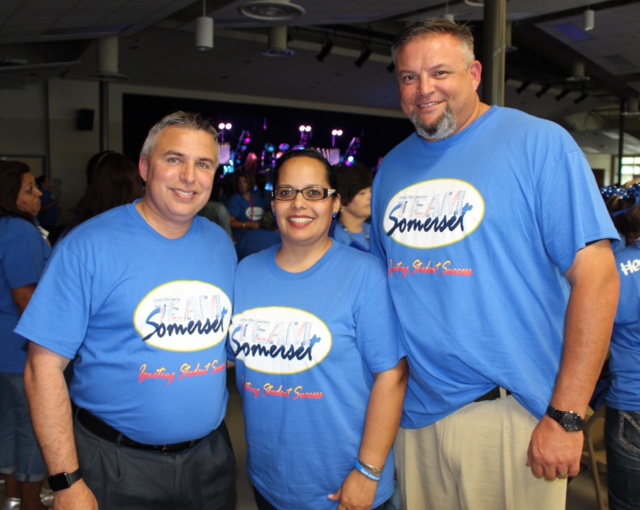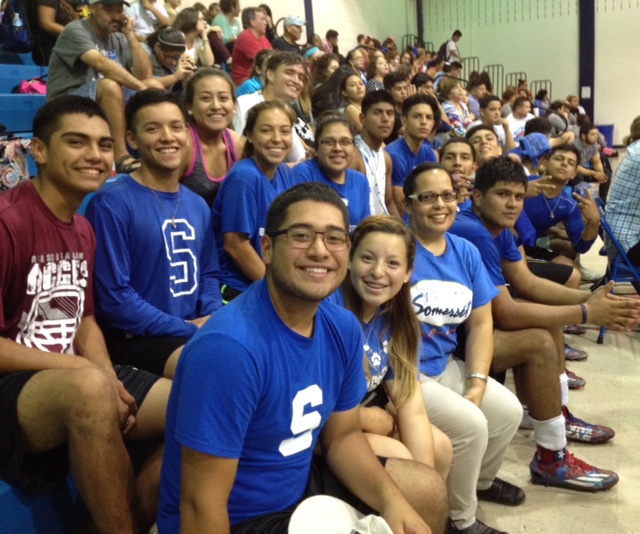 ---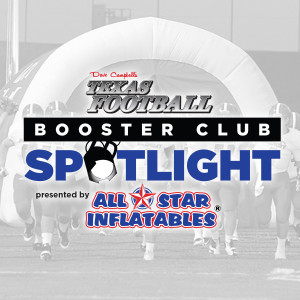 Special Message from All-Star Inflatables:
Every sports team wants to run through an inflatable, but how do they afford them?
Teams have been using inflatable entrance tunnels, helmet replicas, and larger than life mascots for over 25 years. The number one question is "How do they afford them?" It's simple…Stop looking at the cost and look at how much money your sports organization can raise with our team entrances. 
Many schools purchase their inflatable entrance with local business funds. During the manufacturing process we sew velcro on each side of the tunnel or archway, then the teams can sell to their local companies signage spots to provide revenue.  The benefit to velcro is this sponsor spot can be sold year after year to not only help pay for your inflatable, but also aid in purchasing power for other necessities such as weight room equipment, headsets, and new team equipment.  
As the teams come roaring out on the field in front of thousands of fans; both at home and away; your team sponsors will be highlighted every week. With this kind of attention every business owner will do anything to have there name on the inflatables. This is how even our smallest organization can afford an incredible team entrance.
This article is available to our Digital Subscribers.
Click "Subscribe Now" to see a list of subscription offers.
Already a Subscriber? Sign In to access this content.