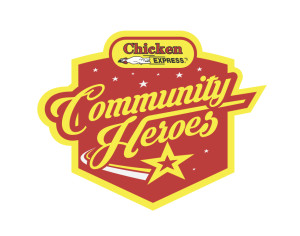 Chicken Express and Dave Campbell's Texas Football are partnering to honor the heroes in your community. Male and female student-athletes that lead by example on the field of play and in the classroom can be honored as Chicken Express Community Heroes and receive scholarship money to continue their education beyond high school. Athletes can be nominated at TexasFootball.com/ChickenExpress.
---
J.P. HOLSBERRY
Wichita Christian School
To say that Wichita Christian senior J.P. Holsberry keeps busy would be an understatement. At the small private school in Wichita Falls, Holsberry has found a way to be involved in seemingly every possible way.
A standout on the football team — where he played wide receiver, quarterback and even some running back for the six-man Stars — as well as the basketball and tennis teams, that would be enough to fill up most high schoolers' dance cards. But Holsberry's reach stretches far beyond athletics.
The senior is the president of the school's National Honor Society, a role he's embraced.
"This year, I have more responsibility, helping to run meetings and make sure everythng is organized," Holsberry said "We're involved in different events we have going on around school, like the canned food drive."
Holsberry has been involved with the school's student since he was in seventh grade at the K-12 school. Now, he's the president of the organization, and his view on his involvement has evolved along with his role.
"It started off as something I thought would be fun, just a way to get involved," Holsberry said. "But as it's gone on, I've really enjoyed the different activities we've been involved in, volunteering at different school events, finding ways to improve the school."
Outside of school, Holsberry is heavily involved in his church youth group, participating in various service activities. That exposure, especially at his church's local mission, has changed him.
"I really enjoy going there because I get to interact with people I'm not around very much," Holsberry said. "I've learned a lot from the struggles they've been through, and getting a chance to help them out is great."
---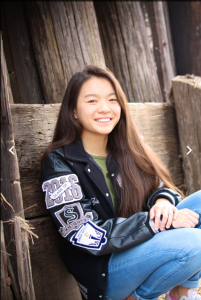 DeZION HARTMAN
Cibolo Steele High School
DeZion Hartman of Cibolo Steele is the epitome of excellence, both in academics and in athletics. A senior, she is a district champion in a multitude of events and has placed as an all-region swimmer for four consecutive years. Her coach, Maria Fain, has said that, as team captain, DeZion was very instrumental in helping both her teammates and the coach adjust to one another as this was the Fain's first year with the Knights.
DeZion is incredibly studious and is enrolled in all AP classes at Steele High School. Her hard work has allowed her to become a part of the National Honor Society, and her dominance in the pool has not gone unnoticed. After graduation from Steele, her hope is to continue her swimming career at either the U.S. Air Force Academy in Colorado Springs, Colorado, or the U.S. Naval Academy in Annapolis, Maryland.
When DeZion isn't competing in the pool or studying, she can be found teaching special needs kids how to swim through the Kinect Kids program, volunteering with Habitat for Humanity, or working at the local animal shelter. She is a well-rounded individual who has a passion for swimming and helping others in need. With all that she has accomplished during her time at Steele, she hopes that the lasting impact she leaves on her friends and family comes from her willingness and desire to help others.
This article is available to our Digital Subscribers.
Click "Subscribe Now" to see a list of subscription offers.
Already a Subscriber? Sign In to access this content.