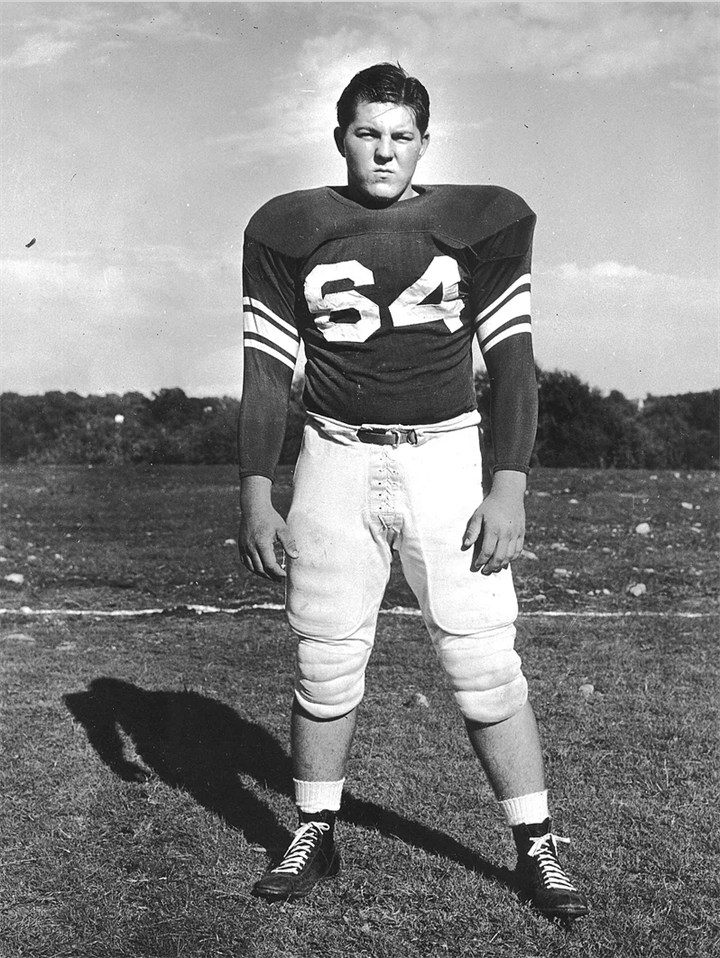 J.D. Roberts
Dallas Jesuit High School
_
Inducted in 1994
J.D. Roberts, and interior lineman at the University of Oklahoma from 1950 to 1953, is the first player ever to receive every "lineman of the year" award given at the time.
Roberts won the Outland Trophy, Associated Press Lineman of the Year, United Press Lineman of the Year, Philadelphia Sports Writers Lineman of the Year Award, Fox Movie tone Lineman of the Year and was leading vote-getter among linemen on the Paul Williamson rating system All-American team, determined by vote of the nation's college athletic department.
Born in Oklahoma City and reared in Dallas, Roberts played from 1946 - 1949 at Jesuit High, Roberts then graduated from OU in 1955 with a degree in secondary education.
In 1954 he was drafted by the Green bay Packers, but went to the Hamilton Tiger Cats, Hamilton, Ontario to play under Carl Voyles.
He served in the Marine Corps from 1955 until 1957. While in the corps, he captained the Quantico football team and made the all-service team. He was a player/coach in 1956. After his honorable discharge as a first lieutenant, Roberts became a line coach at the University of Denver.
He also coached at OU, U.S. Navy Academy, Auburn University and University of Houston. In 1967 he became linebacker coach and talent scout for the New Orleans Saints. He became head coach of the New Orleans Saints farm club in Richmond, Virginia.
He later was named head coach of the New Orleans Saints and remained at that position until August, 1973. In 1972 Roberts was head coach of the south squad in the Senior Bowl.