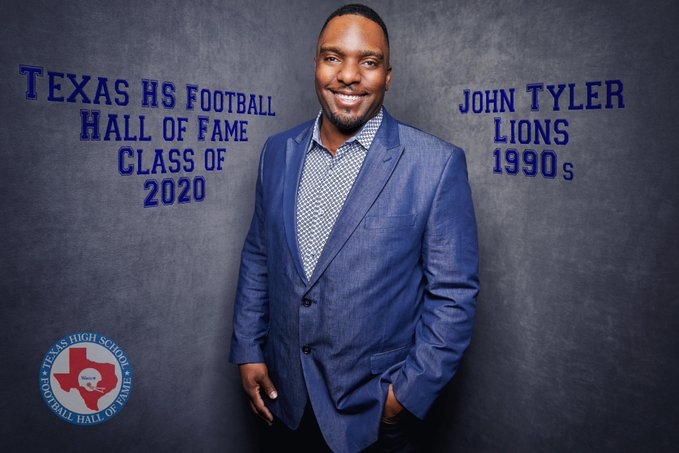 During his four years of high school, David Warren excelled in football as a defensive end. He was a student of the game, working hard at his position with great results, helping the John Tyler Lions win a state championship in 1994. His attitude and outstanding relationship with his coaches, teammates and his school resulted in high achievement, not only for Warren, but also for his team, the school, and the city of Tyler.
According to the Touchdown Club of Atlanta, Warren was the most honored player in Texas in 1994, and the best football player John Tyler HS has had to offer since Earl Campbell. During the 1994 season, as a senior, Warren led the team to a 12-2 mark, making 102 tackles, 9 sacks and blocking 4 kicks. He had three straight seasons of over 100 tackles. His career totals showed 308 tackles, 31 sacks and 19 blocked kicks. He made first team All-District and first team All-East Texas as a freshman, and first team All-State honors his sophomore, junior and senior years. Other awards and accolades include:
Gatorade Circle of Champions, High School Player of The Year for the Southwest Region (as a senior), Texas Football Magazine and Fox TV Texas 5-A Player of the Year, USA Today National Defensive Player of the Year, two-time AP Texas State Defensive Player of the Year, Parade Magazine All-American, and he was rated the number 2 college prospect in Texas by SuperPrep Magazine. Warren signed with Flordia State University.