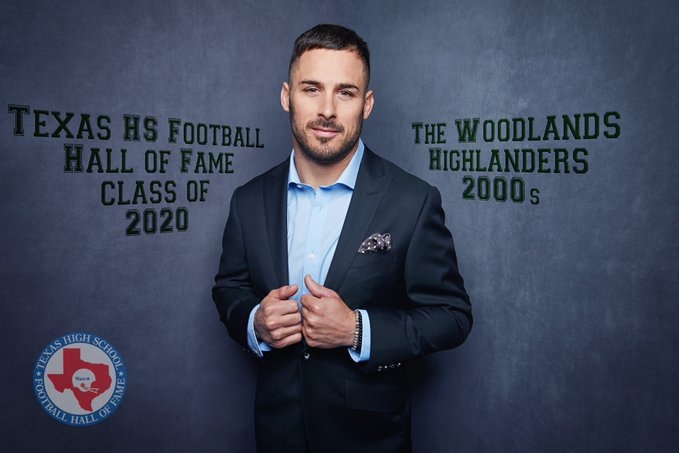 One of the top receivers in Texas as a senior, Danny Amendola piled up 1,045 receiving yards with 8 TDs and 129 rushing yards helping The Woodlands reach the Class 5A Division I state championship game in 2003.
Amendola went on to thrive in Mike Leach's air raid offense at Texas Tech. He is second in school history with 109 receptions in a single season, 8th in single-season yardage with 1,245, 9th in career receptions with 204, and was a first-team All-Big 12 selection as kick/punt returner in 2004.
Amendola is currently in his 12th NFL season having played for the St. Louis/Los Angeles Rams (2009-2012), New England Patriots (2013-2017), Miami Dolphins (2018), and the Detroit Lions (2019-2021). He has 593 career receptions for 5,964 yards and 20 TDs, 198 punt returns for 1,860 yards, and 152 kickoff returns for 3,575 yards.
Amendola led the NFL in 2010 in total yards with 2,364. For his career, including playoff games, Amendola has amassed 12,563 yards. He's a two-time Super Bowl champion with the New England Patriots.