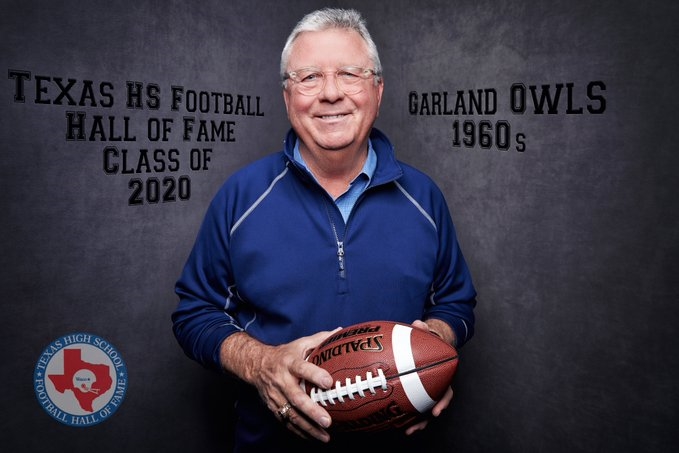 Chuck Dicus starred at quarterback for the 1965 and 1966 Garland Owls before going on to the University of Arkansas where he became the top receiver in program history to that point.
Dicus finished his Arkansas career with 118 catches for 1,854 yards and 16 touchdowns. He was named All-Southwest Conference in 68, 69 and 70 and All-America in 69 and 70. Dicus was chosen Most Valuable Player of the 1969 Sugar Bowl for catching 12 passes for 169 yards and the game's only touchdown in a 16-2 win over Georgia. He played in the 1970 Hula Bowl and the Coaches All-America Game after completing his college playing eligibility.
He went on to play for the San Diego Chargers and the Pittsburgh Steelers. In 1999 he was inducted into the College Football Hall of Fame.