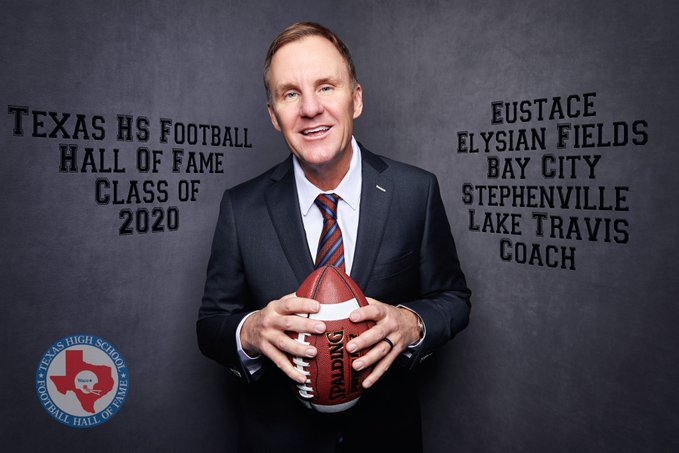 Chad Morris posted a record of 169-38 in 16 seasons as a high school head coach. He began his coaching career in 1992 at Eustace HS, where he spent 6 years. In 1998, Morris moved to Elysian Fields, guiding the Yellowjackets to back-to-back state finals in 1998 and 1999.
In January 2000, Morris took the Bay City AD/head coaching position. He led the Blackcats to the 4A Division I state championship in 2000. In 2001, he led Bay City to the state finals.
From 2003-2007, Morris coached the Stephenville Yellowjackets, leading the Yellowjackets to the state semifinals before losing to Matthew Stafford and Highland Park, 41-38, in the final 33 seconds of the game.
During the 2008 and 2009 seasons, Morris led Lake Travis to back-to-back undefeated 4A Division I state titles. The Cavaliers finished the 2008 season as the AP No. 2 ranked team in the country. Morris' overall record at Lake Travis was 32-0.
In 2010, Morris moved from high school coaching to college when he became Tulsa's offensive coordinator. After helping the Golden Hurricane to a 10-3 season, Morris was hired by Clemson as the offensive coordinator from 2011-2014. He then served as the head coach at SMU (2015-17) and Arkansas (2017-19) and most recently as the offensive coordinator at Auburn in 2019.
He was recently named the head coach at Allen.