Under the direction of head coach Marcus Shavers and his staff, McKinney has evolved into a genuine contender that went three rounds deep in the 2022 6A playoffs.
Fans in McKinney have plenty of reason for optimism heading into 2023 as the Lions return an abundance of talent, including multiple prospects who will play at the highest levels of college football.
2024
RB Bryan Jackson (6'2, 235): One of the state's top returning offensive players. Jackson is a forceful runner who can overpower high school defenders with his violent running style. He possesses natural balance and can withstand contact due to his well-built and thick frame, especially his powerful lower body which allows him to keep pumping his legs through tackles. As a junior, Jackson rushed for 1,605 yards and 23 touchdowns. On the recruiting front, Jackson collected more than 30 offers but has narrowed his focus to a Top 5: Baylor, Texas, Oklahoma, Tennessee, USC.
S Xavier Filsaime (6'1, 180): Filsaime's impressive 10.52 100-meter speed is evident on film, and it's no surprise that colleges are vying for his commitment. He also exhibits this speed on the field, quickly tracking down footballs and delivering bone-jarring hits. His performance as a junior in 2022 earned him first-team all-district honors, with 76 tackles, three forced fumbles, and three fumble recoveries. While Filsaime has yet to release a list of his top schools, Texas A&M, Georgia, Florida, Nebraska, and Oregon are pursuing him aggressively.
ATH Makhi Frazier (5'11, 215): Frazier is a versatile player who makes an impact on both offense and defense for the Lions. As a defensive player, he swiftly reaches the football and halts ball carriers in their tracks. On the other hand, Frazier is a dominant offensive player with a formidable first step, allowing him to swiftly penetrate defenses and gain significant yards. Frazier has amassed a double-digit offer list featuring Arkansas, Boise State, Michigan State, Missouri and Oregon State.
CB Ashton McShane (6'0 170): McShane ended the 2022 season on a positive note, transforming into a potential Power Five-level cornerback prospect. He possesses the ability to keep pace with receivers up the field and has the size to match up favorably with larger-bodied wideouts. McShane is exhibiting noteworthy growth both on and off the field, indicating considerable potential. His list of offers includes North Texas, Arkansas State, Colorado State, Jackson State, Kansas State, and Wyoming.
Other Names to Know: DL D'Kedrion Abrams (5'11, 250), WR Khali Best (5'11, 170), WR Sincere Blakely (5'11, 175), OL Courtney Eberhart (6'2, 275), OL Kaden Luckett (6'1, 270), CB Deondre Shepherd (5'11, 180)
2025
OLB Riley Pettijohn (6'3, 200): Pettijohn has already secured offers from Baylor, North Texas, SMU, Texas State and UTSA. On tape, he displays a very quick first step and the ability to get downhill in a flash. Pettijohn's athletic prowess is off the charts. He's been hitting the gym hard this offseason, putting in the work and adding some serious muscle to his already notable frame. With his dad (Duke Pettijohn) being a former defensive lineman for Syracuse, it's clear that football runs in the family.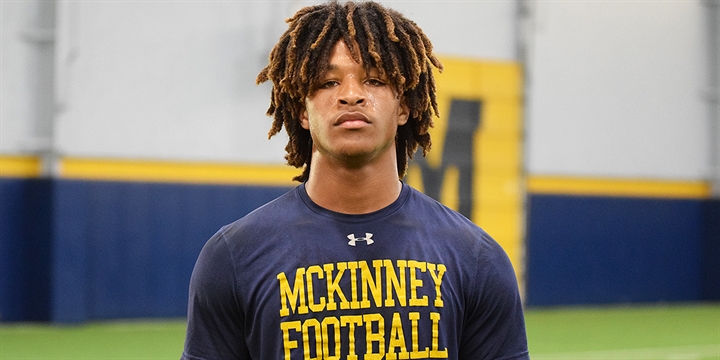 CB Zadian "Zay" Gentry (6'1, 165): Gentry's sophomore season was strong, as he recorded 10 PBUs and demonstrated the physical attributes necessary to compete favorably against any opponent. His confidence on the field allows him to excel as a lockdown cornerback in one-on-one matchups. Additionally, Gentry possesses good range, covering a significant amount of ground with each stride. His talents have already caught the attention of top colleges, with offers from Baylor, SMU, Texas Tech, Arkansas, Auburn, Oklahoma and others.
Other Names to Know: WR Jabree Brickham (6'4, 175), DL Jordan Covington (6'2, 230), OL Jackson Cupp (6'3, 285), ATH/K Cole Dauper (5'9, 170), DL Trevor Iwerebor (5'11, 250), TE Khristian Mackintrush (6'3, 185), S/OLB Jeremiah Sowe (6'0, 175), OL Jericho Stewart (6'3, 265), S Nathan Tadessee (6'0, 175)
2026 & 2027
Keldric Luster has moved on to college to play at SMU, so the Lions will be turning to sophomore to be Jeremiah Daoud (6'2, 165), a lefty gunslinger with plus athleticism.
The incoming freshman class will infuse the roster with talent set to compete for roster spots in the future S Chase Griffin (6'2, 170), QB Karece Hoyt (6'2, 190) and CB Taelyn Mayo (6'3, 170).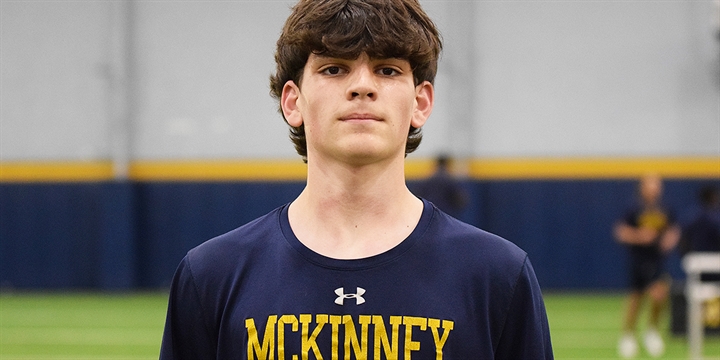 This article is available to our Digital Subscribers.
Click "Subscribe Now" to see a list of subscription offers.
Already a Subscriber? Sign In to access this content.