Tracy Welch, the winningest coach in Lake Worth history, announced his retirement on Monday afternoon.
He steps away from coaching after leading the Bullfrogs for five seasons where he posted an impressive 35-23 overall record and lead LWHS to the playoffs in five straight seasons.
"I really appreciate what Lake Worth ISD has done for me personally and my coaching staff," he said, "My two sons graduated from here so this place will always be special. We've had a lot of success and it's because we had a great staff and kids here. The school board and administration have been unbelievable; Superintendent Dr. Rose Mary Neshyba is a coaches dream. She does a great job and puts kids first, so those types of things that are in place here made it hard to step away. But it's time for me to step away and move on to the next chapter."
Welch, who spent 35 years as a coach, got his start in the college game as he spent five seasons coaching at the junior college level at Fort Scott in Kansas. Welch then moved to Kansas State's staff for one season before arriving in Texas in 1994 when his brother Jack Welch became the head coach at Copperas Cove.
Coach Welch remained at Cove for 24 seasons until early 2018 when he was named the athletic director/head football coach at Lake Worth. Welch slowly built Lake Worth into a competitive program as the Bullfrogs posted 5-6 records in 2018 and 2019, before improving to 6-5 in 2020.
The Bullfrogs took off in 2021 going 9-3 and advancing to the area playoffs. Welch's squad improved again in 2022 by bringing home a district championship and posting an impressive 10-3 record advancing to the 4A-Division I Regional semifinals before falling to eventual state champion China Spring.
Considering Lake Worth's success and the timing of the announcement, an internal hire won't be a surprise. But if the job is posted externally expect a quality applicant pool even at this late stage.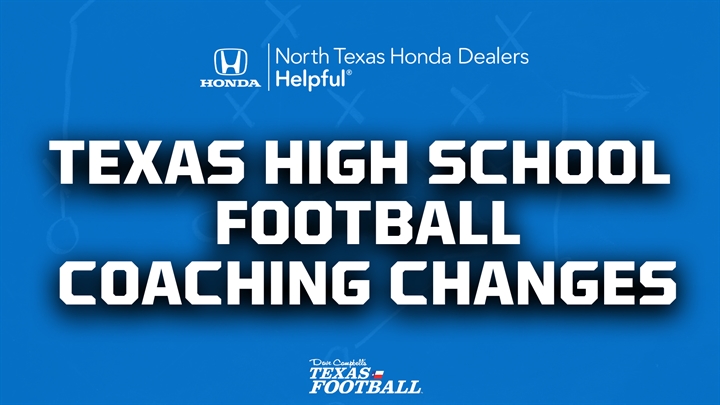 This article is available to our Digital Subscribers.
Click "Subscribe Now" to see a list of subscription offers.
Already a Subscriber? Sign In to access this content.