A few years ago, txhshelmetproject.com shut down after its creator, Matt Davenport had to divert his attention away from the site to more important things like family and work. But the site made a lasting impact on the culture of Texas high school football, and as a company deeply invested in that culture, we couldn't stand to see the work lost. That's why we created an archive and tribute to those helmets, to keep them alive and updated for the foreseeable future. Lucky for us, we found a way to make it work for Matt, as well. If you enjoy the helmets, we thought you'd like get to know the man behind them a little bit more.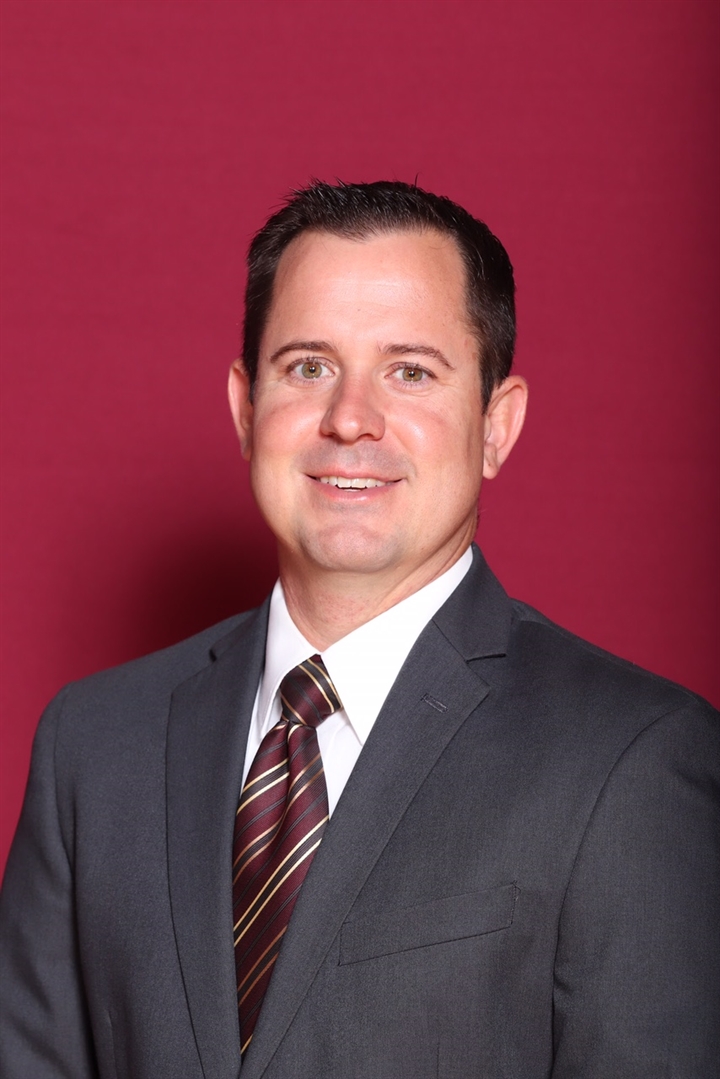 Let's go back to the beginning, why did you start the Texas High School Helmet Project site?
In 1998, I was the founder and operator of 1aTexasFootball.com (now 2ATexasFootball.com). I wanted to set my site apart from other sites, as there were many different football sites at that time, so I got the idea of making helmets for 1A schools. After finding the original helmet site by Charles Arey, the idea became reality. After graduating college and working in school districts of different sizes, my attention for 1A football began to dwindle and turn to all sizes of classifications. Around 2005 I handed 1ATexasFootball.com over to the current operator and began the Texas High School Helmet Project.
What was your favorite part about running it?
The favorite part of owning and operating the Texas High School Helmet Project was meeting other educators and coaches across the state. I also enjoyed helping other people, whether it was helping them design a decal, or giving them different concept helmets to decide from.
We often get emails asking us why a helmet hasn't been added or updated, can you explain why it's often so hard to update helmets these days?
The biggest issue is time on my part. In 2005 when I began, I had two small children and a third on the way. So my weekends and nights were spent primarily at home. I would spend the weekends looking across the internet for pictures and making helmets.
Fast forward to 2018, I have two high school sophomores, a son and a daughter, and a sixth grade daughter. My two oldest are active in band, as both were members of the 2017 State Marching Band 3A Bronze Medalists. One is active in athletics, basketball and track. My son is very active in UIL academics and was a member of the 2018 state runner-up mathematics team. My youngest as a sixth grader is involved with basketball (which I coach), volleyball, One Act Play, and UIL academics.
With as active as my kids are, I don't have the time I use to have to search for helmet across the internet.
What kind of feedback did you get from other fans around the state?
Honestly, everyone seems to enjoy the helmet images, but I don't think they know where they came from. Towards the end of the site in 2014, I was still having to look for information, not much was being sent to me. But all the coaches that contacted me were very appreciative of the work that was being done.
Your helmets seem to appear everywhere and have become a large part of the Texas high school football experience, what has that meant to you?
It's actually pretty cool! I see them everywhere and not making, or updating, a helmet for four years, it really surprises me. I've been all over the state of Texas and have seen them in newspapers all over the state. In fact our local newspaper used the helmet images this past year. I went to high school with the editor of our local paper and jokingly asked if he was going to give me credit for the pictures. The editor did not even know that I made the helmets and we went to high school together and live in the same small North Texas town.
Where does your passion for Texas high school football come from?
When it comes to sports, believe it or not my biggest passion growing up was baseball. But the passion for football comes from all different places, but probably most from my father. I went to the same 1A school my whole public education life and we went to every football game, every week. Most kids roamed around the stadium area, but my dad made me sit by him and watch the game. I also remember going to Texas Stadium to watch my grandfather's school play playoff games.
I played football from the time I was in third grade, with my dad coaching me a couple of years. I played in junior high and high school. I'm a small, slow guy, so my playing career was over after high school, but I wanted to coach. I coached football for three years after college before becoming a head baseball coach at an East Texas school that did not have football.
During my time at that school I earned my Master's degree, principal and superintendent certification. I am currently an assistant superintendent at a 3A school district.

Do you have a favorite gridiron memory, either as a player or a fan?
My favorite memory would come from my junior year of playing football. We started the season 1-4 and 0-2 in district, losing to Celeste and Detroit. We had 8 teams in our district with only two going to the playoffs. We had figured out if we won the last five games we could possibly finish in a three-way tie for second. We got shirts the following week that were pretty plain, but simply stated, "Five Straight." We rolled off the next four games and went into the final week with us sitting at 4-2, Detroit 4-2, and Muenster 5-1. Celeste had clinched the district at 6-0 and we faced off with our rivals, Muenster, the final week. A Muenster win and they finish second in the district and if we were to win it would force a three-way tie with us, Detroit, and Muenster.
We were up at halftime, but Muenster battled back to take the lead late in the fourth quarter. We scored on the final play to win the game. I still remember to the day seeing dejected Muenster players laying on the ground, one throwing their helmet, and our past alumni running on to the field. We didn't make it into the playoffs, but our consolation prize was keeping our rivals, Muenster, out of the playoffs.
How often could fellow fans find you out at games?
Every week! Being the assistant superintendent, I attend each and every Whitesboro Bearcat football game. After playoffs are done, I don't get to go watch anymore playoff games as my daughter has begun basketball season.
If you had to pick one football dream to come true, what would it be?
For our Whitesboro Bearcats to play for and win the state championship.
This article is available to our Digital Subscribers.
Click "Subscribe Now" to see a list of subscription offers.
Already a Subscriber? Sign In to access this content.