ATH Johntay Cook: 5'11, 160 | DeSoto
Cook joins a list of names that also includes Caimon Mathis, Daylon Jones, DeMichael Porter, and Xavier LeJeune in a loaded 2023 class at DeSoto. Cook has blazing top-end speed and projects as a college-level corner or receiver.
DB Daniel Demery: 6'1, 180 | Parish Episcopal
It won't take long for colleges to find out about Demery. He has the right size and runs exceptionally well. His combination of skills should help him develop into a standout recruit at safety.
WR Jaden Greathouse: 6'3, 190 | Austin Westlake
He does not have a recruiting profile yet on any of the recruiting websites, but all major services will soon recognize him as one of the state's most elite prospects. Talentwise, Greathouse is already one of the best receivers in the Cen-Tex to go with a 6'3 frame.
WR Jalen Hale: 6'2, 170 | Longview
It is no easy task to earn a starting job at Longview as a freshman, but Hale did it. He has all the tools that you look for in a major recruit. The right blend of burst, potential, and size.
LB Anthony Hill: 6'1, 200 | Denton Ryan
I feel sorry for any teams that had to match-up with Denton Ryan at the sub-varsity level. Hill was a destroyer on the defensive side of the ball, and his 2023 teammate Kolt De La Torre played with equal dominance on the offensive line.
DE Anthony James: 6'4, 220 | Wylie East
Elite edge rushers are not easy to find, and he has all of the tools to be elite. His 2020 debut will be one of the state's most anticipated. Schools like Baylor, Texas A&M, Georgia and LSU have already offered.
DB Malik Muhammad: 5'10, 160 | South Oak Cliff
South Oak Cliff seems to produce a top defensive back prospect in every class, and the coaches think that Muhammad has a chance to be one of the best that they've coached.
CB Braxton Myers: 6'0, 175 | Plano John Paul II
Myers is already one of the most heavily recruited prospects in the nations, with early offers from schools like Baylor, Texas, LSU, Oklahoma and Oklahoma State.
RB Rueben Owens II: 5'11, 175 | El Campo
Owens had a considerable impact on varsity as a freshman, helping to lead the Ricebirds to an 8-2 regular-season record and a playoff appearance. He was rewarded with early offers from Arkansas and SMU.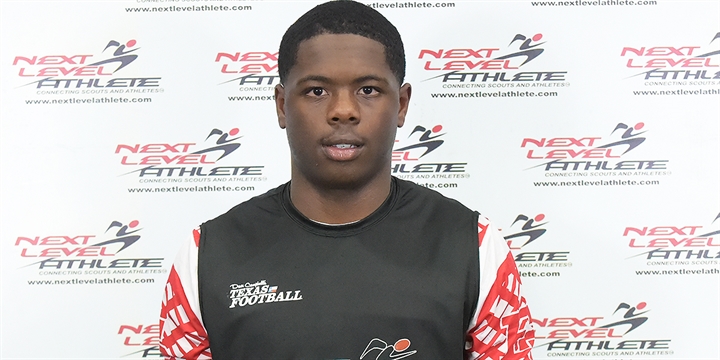 RB Sergio Snider: 5'11, 180 | Nolan Catholic
Has been able to shine bright despite the fact he's playing in the same backfield as 2022 super recruit Emeka Megwa. Snider has the tools and showed maturity on varsity in 2019.
This article is available to our Digital Subscribers.
Click "Subscribe Now" to see a list of subscription offers.
Already a Subscriber? Sign In to access this content.