You've probably seen the picture by now.
The blond ponytail poking out of her football helmet, laying over the back of her shoulder pads and onto her No. 14 jersey. The unquestionable laser focus that was no doubt piercing the opposition from her defensive back position even though you couldn't see her eyes.
It was a quick snap by mom that Tristin Keller captioned "1st Varsity Football start."
Keller didn't think much of it when she hit 'Tweet' on Friday night. But then she woke up Saturday morning to find out she'd gone viral.
"I love this for her & for all the little girls she's inspiring"
"This will definitely inspire more just alone that this young lady doing this in Texas."
"Peep her film though, she a real athlete."
"DOPE"
"Football ain't about gender, it's all about heart"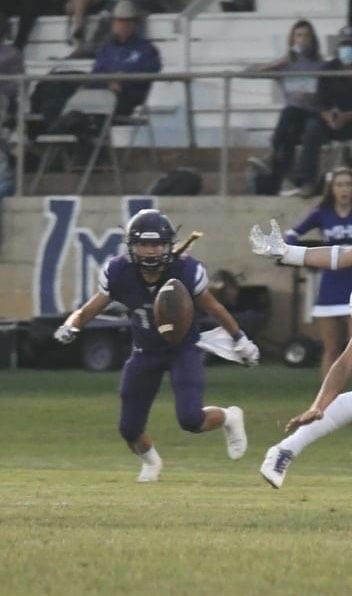 As of Monday morning, the tweet had been liked and retweeted a combined 50,000 times.
Players from the NFL DM'd her about the inspiration she'd become. Moms from all over thanked her for paving the way for their daughters. Coaches from all over applauded her fearlessness.
"I'm just a regular person," she said. "I don't feel like a celebrity."
Sorry, Tristin: You've reached celebrity status.
Playing football is nothing new to the 16-year-old junior. She's been tackling boys in pads in and around Mason, Texas – a two-hour drive northwest from Austin – since third grade.
Friday was just the culmination of years of hard work and preparation.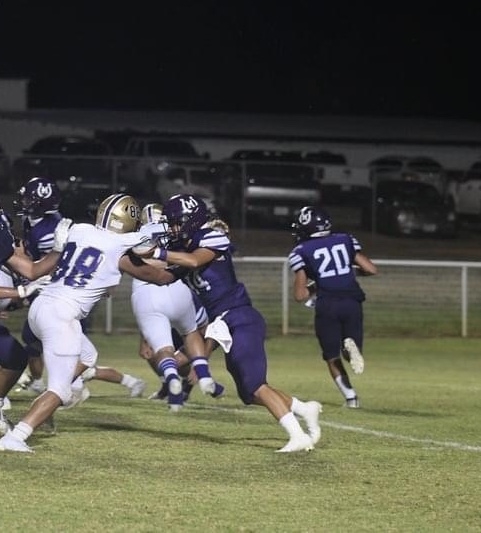 "Our starting corner got sick and had to go home. So Coach [Michael] McLeod looked over to the sideline and said, 'Keller, next person up. Let's go,'" she said. "It was in an instant; it's time to do your job."
There were other options that McLeod could have gone with, but he gave it to Keller because she earned it.
"Tristin was the next one up," he said. "There is one other corner, but I thought she was the next one up. You can't cloud it any other way."
Keller made two tackles on the first drive, including an unassisted stop on the first play of the game.
"It was a perfect form tackle to bring down their starting running back," McLeod said.
There was also this play that won't show up on the stat sheet that McLeod vividly remembers.
"She ran a curl route and we threw it underneath her," he said. "Naturally, receivers tend to stop blocking and watch the ball. Well Tristin turned back to the inside to pick up anybody coming; they had a linebacker coming and she basically rolled her sleeves up and had a peel-back block on him. It's sheer desire to want to compete. Period."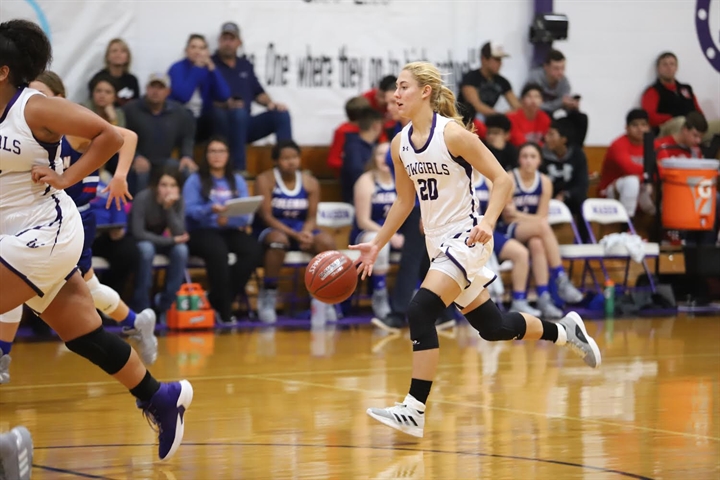 Seeing Keller put her body in harm's way for the betterment of the team is simply par for the course for her.
"There is no fear in her mentality," McLeod said. "She's the type that when you tell her she can't do something; it motivates her 10 times harder to do it.
"I don't know that she's ever thought she couldn't do something. She never doubts herself; she has the motivation to put in the time to make it happen. So when she started in third grade, I don't know that she ever thought she couldn't do it."
McLeod knew from a very young age that Keller was going to be an athlete. He was born and raised in Mason, which is where Keller's father, John Keller, has been a longtime basketball coach.
"I remember going to his house and seeing Tristin when she was two or three years old," he said. "You could just tell she was going to be a phenomenal athlete because she would be jumping up and down. I remember Coach Keller would hold her with one arm and push her up, much like a cheerleader would do; this was when she was two. You could just tell she was fearless and confident."
With both parents as coaches and an older brother involved in athletics, sports were just a way of life in the Keller household. So when her interests started to take shape, there was no questioning what direction she was headed.
"I was never a girly girl," she said. "I never wanted to play 'house' at recess; I wanted to play tag."
She never thought twice about starting football when she was in third grade. She was going to do it, haters be damned.
Fortunately, her male teammates have always had her back.
"When we were little, a lot of them thought it was weird," Keller said. "As we got older, it was just like we're brothers now. A bunch of the guys stand up for me and are over-protective. If there's a cheap shot or someone's talking smack to me, they'll snap at them."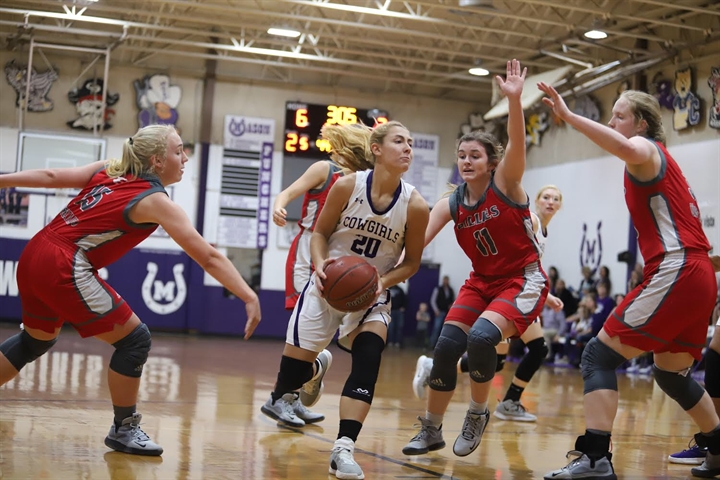 Not that she needs their help; she's more than capable and definitely willing of holding her own. But it's encouraging, nonetheless.
"She's never given the impression that she couldn't do it, so it leaves zero doubt on anybody else's part," McLeod said. "Because of her mentality or competitiveness, she's never, ever let people doubt what she's doing. She's coming out there to compete.
"Don't look at her as a girl. Don't look at her as a 5-8, 135-pound body. She's gonna study, she's gonna lead. It just all fits. She's one of the leaders of that class."
Knowing the Kellers as long as he had, McLeod always had a vested interest in Tristin's football career.
"She's like the little sister I never had," he said.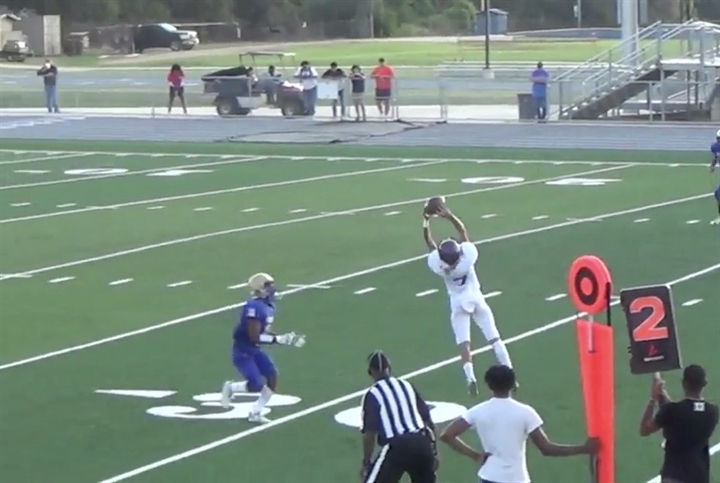 But as a coach, he knew the day would come when she earned a spot on varsity. Then what?
"The million-dollar question was what's going to happen when she reaches varsity football," he said. "It's a different breed, a different caliber. Is the game going to pass her? A lot of these boys are starting to put whiskers on their chin, and put on muscle mass; the speed. Is all of that gonna pass her?
"In all honesty, it was a fearful question to answer because there are all kinds of questions that arise about a girl playing varsity football, and the need to be successful at the varsity level. Could she be a part of that and contribute to where you could see your program being successful?
"She has squashed every single one of those questions. She is very knowledgeable of the game. She's not one of the fastest, but she's one of the smartest. She's one of the best students of the game that I have on the team and that allows her to compete with boys that are the same age as her."
Not only is Keller one heck of a football player, but she also excels in basketball, track, tennis and softball.
In fact, she committed to play basketball at Abilene Christian over the weekend.
"Do what you want and what makes you happy," she said. "Don't worry about what other people think. Some people say that 'Oh, she just wants to play football for attention.' It's not true. Most girls don't want to play football for attention. Most want to play because they love the game."
Have a problem with that? Buckle up and meet Keller on the football field.
Don't say we didn't warn you.
This article is available to our Digital Subscribers.
Click "Subscribe Now" to see a list of subscription offers.
Already a Subscriber? Sign In to access this content.