Conroe ISD on Tuesday night is expected to name DeSoto co-DC Kyle Coats as the next head football coach at The Woodlands College Park High School, where he'll replace Lonnie Madison, who resigned in February to take over as the new head football coach at Bridgeland High School in Cy-Fair ISD.
Coats, a native of Georgetown, played collegiately at Trinity University in San Antonio was a big part of the DeSoto state title run co-coordinating the Eagles much-improved defense along with Aaron Babino. Coach Coats was high school teammates with recently-named Prosper head coach Tyler Moore.
His coaching journey began in 2011 when Coats started as a graduate assistant at Hardin-Simmons University. In 2012, he returned to his alma mater Trinity and worked with special teams and linebackers.
In 2013 Coats returned to Abilene and Hardin-Simmons University where he spent four years coaching the defensive backs and specials teams under current head coach Jesse Burleson. Coats then joined the staff at the University of Texas where he was a defensive analyst under then Longhorns defensive coordinator Todd Orlando; he spent three seasons with Texas. In 2020, Coach Coats made the move to Texas High School Football where he joined Anthony Wood's staff at Round Rock Westwood where he spent two seasons as the Warriors defensive coordinator.
In the spring of 2022, Coach Coats moved to the DFW area where he joined Claude Mathis' staff at DeSoto helping the Eagles to their second state title in school history.
"I can't tell you how grateful I am for Coach Mathis and him being a mentor," he said. "Coach Mathis lets his coaches coach, of course he interjects things he wants done but for the most part he led me and Coach Babino (DeSoto's co-DC) handle the defense. Me and Coach Babino just had great chemistry and we worked well together. I think I talk on the phone with him more than my wife."
As for the opportunity at College Park, Coats says it reminds him a lot of home.
"College Park reminds me of where I went to high school and grew up," he said. "They are good in all sports. I feel like I can help take things to the next level. It is really a great first opportunity and a great situation for my family."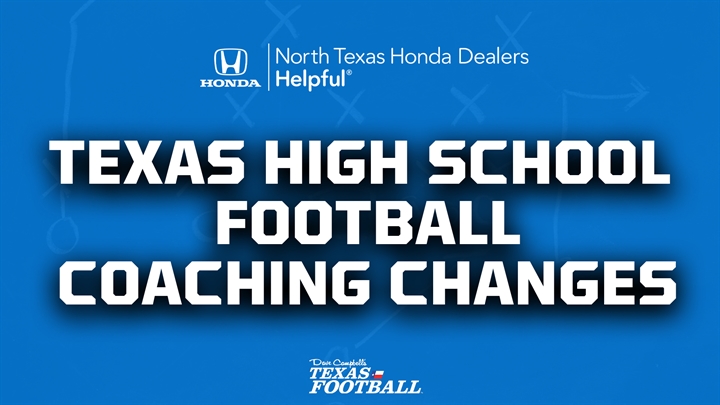 This article is available to our Digital Subscribers.
Click "Subscribe Now" to see a list of subscription offers.
Already a Subscriber? Sign In to access this content.