Mount Vernon ISD will name Plano offensive coordinator Clayton George as its next athletic director/head football coach on Thursday afternoon, pending board approval.
Hereplaces Brad Willard, who departed to take over as the offensive coordinator at Tyler Legacy after leading the Tigers for two seasons.
"I am beyond excited to be the athletic director at Mount Vernon," he said. "I am looking forward to leading the athletic program and building on the success of those before us."
George is an East Texas native as he's a graduate of Athens High School and played collegiately at the University of North Texas from 1989-1993. After graduation, he spent the 1994 season as a graduate assistant at North Texas and then he spent one year coaching receivers and linebackers at Trinity Valley Community College in his native Athens.
George then hooked up with Todd Dodge in 1996 at Carrollton Newman Smith where he coached receivers for the future Hall of Fame coach. Coach George followed Dodge to Keller Fossil Ridge in 1998 where they opened up Keller ISD's second high school.
In 2000 Dodge and George went to Southlake Carroll where they re-established the Dragons powerhouse program winning a state title in 2002 and in 2003 finishing as state runner-up. From there Coach George was named the head football coach at Dallas Hillcrest, in two seasons leading the Panthers he posted a 14-8 record and led HHS to a district title in 2004. In 2006, Coach George was named head football coach at Haltom and in his one season leading the Buffaloes they posted a 3-7 mark.
When Todd Dodge was named head coach at the University of North Texas, George joined his mentor at his alma mater where he coached receivers for the Mean Green for three seasons. After Dodge and the staff was let go at UNT, Coach George returned to the high school game and returned to the place of his greatest success as an assistant coach as he joined Hal Wasson's staff at Southlake Carroll in time for the 2010 season. Coach George would spend the next six seasons at Carroll as the assistant head coach and offensive coordinator and he was part of the Dragons 2011 state championship staff.
Coach George departed Carroll after the 2015 season and returned to his native East Texas where he became the head coach at Tyler Lee (now known as Tyler Legacy). George returned to the DFW area after the 2016 season and he joined the staff at Lovejoy as the assistant head coach/offensive coordinator where he worked on staff led by former Carroll assistant Todd Ford. After three seasons at Lovejoy, George followed Ford to Plano where he's been the past three years again as the assistant head coach/offensive coordinator where he's spent the past three years.
Coach George, a 27-year coaching veteran says location and family were big factors in the decision.
"It's exciting for my family and I to join a great school district and community," he said. "It's a chance to be back home and close to family. My wife is from Sulphur Springs, so its very close to where she's from. We are ready to add a lot of purple to our wardrobe."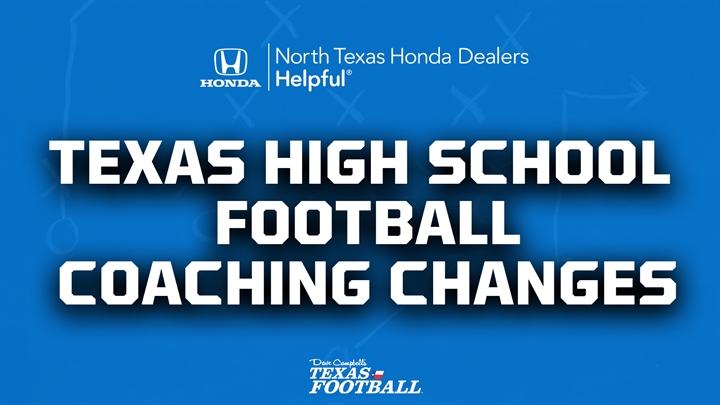 This article is available to our Digital Subscribers.
Click "Subscribe Now" to see a list of subscription offers.
Already a Subscriber? Sign In to access this content.