Lancaster is a program rich with talent in the Class of 2024 and that senior leadership has the Tigers poised for a strong push in 2023 under the direction of Leon Paul who has racked up an impressive 19-5 record as head coach.
2024
DB Corian Gipson (6'1, 175): The man with 39 offers! Gipson is a big hitter who can play on an island. His size, range, coverage skills, and tackling ability give him extremely high roster value because he could be an All-American type at any position in the secondary. Gipson has yet to name a select set of favorites, but we are watching schools like Texas, Texas A&M, Alabama, Auburn, LSU, Ohio State closely as potential candidates for his signature.
RB Kewan Lacy (6'0, 190): Lacy possesses the size to be successful in between the tackles. He shows tremendous burst and gets downhill in a hurry. What sets him apart even more, is his ability as a pass catcher and how he can be utilized in an offense to create mismatches. You will often find him split out, where he shows off good hands and routes. Lacy has pulled in 30 scholarship offers and is seriously considering schools like TCU, Baylor, Nebraska, Oregon and more.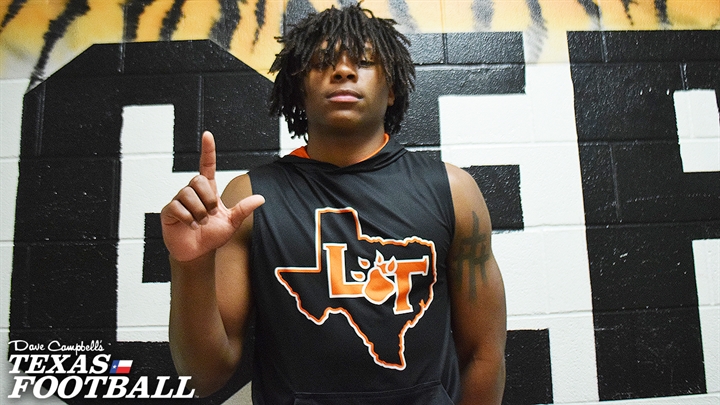 ATH Kam Robinson (6'1, 185): We have switched Robinson to an ATH in the DCTF prospect database because he has officially switched to safety from wide receiver. His size, aggression, and leadership will be crucial to the team's defensive success in 2023. Robinson is also a standout in track. Lancaster head coach Leon Paul mentioned that offers from Colorado State and Tulsa have come in for Robinson on the defensive side of the ball.
SLOT Ti'Erick Martin (5'7, 160): Martin is one of the top returners, bringing back over 1,100 yards of total offense and six touchdowns. He should be described as a lightning-quick receiver who can create mismatches in space but don't sleep on his ability as a pass-catcher because he has sticky hands and a knack for making tough catches. Martin has secured offers from Alabama A&M, Grambling and Texas A&M Commerce.
RB Mar'Kel Porter (6'0, 215): Porter's arrival will lessen the blow felt by 2023 Arizona State Kyson Brown. Porter is a powerhouse running back who will run over linebackers to pick up tough yardage in the middle of the field. He racked up 197 yards and two touchdowns as a part of Duncanville's state title team in 2022. Porter already boasts four scholarship offers in Texas State, Bowling Green, Grambling and Purdue.
OT Tobias Steppes (6'6, 260): This long, rangy offensive tackle is one of the most physically impressive unoffered prospects in the state. Steppes has been doing the work in the offseason, bulking up to over 260 pounds. This is the first year he has not participated in basketball, and he is reaping the benefit in the weight room. Steppes is athletic and has the footwork to mirror quick-footed defensive ends. It is only a matter of time before he gets rewarded with offers.
Other Names to Know: ATH JB Henderson (5'8, 165), CB Jordan Jones (6'0, 175), RB Zyan Stewart (5'9, 170), ILB Josh Brown (5'10, 237), S Darius Medfford (5'10, 160), WR Joshua Snell (5'11, 155), OL Levon Davis (6'4, 300), OL Kam Echols (5'11, 240), S DeMetrio Mendez (6'0, 175), S Lawrence Hodge (5'11, 160), WR Quentrell Foxx (5'11, 170)
2025
WR Emannuel Choice (6'4, 170): The next big thing in Lancaster's offense is this towering wide receiver. Choice's emergence allowed Robinson to flip to defense. With a big catch radius, Choice is a vertical field-stretcher who will catch the eyes of many college coaches who stop by in the spring evaluation period.
LB Ke'Breion Winston (6'1, 190): Winston has already started to receive a lot of recruiting attention, securing offers from Colorado State, Baylor and SMU in the past week. Winston plays bigger than his listed measurables, showing the ability to lay a big hit with the speed to chase plays down in space. Winston played at Cedar Hill as a sophomore in 2022 but is from Lancaster.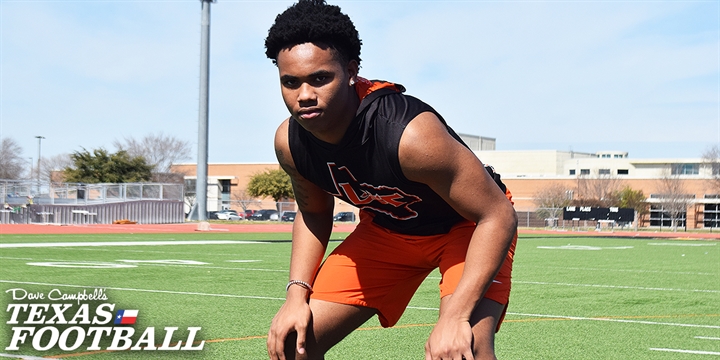 Other Names to Know: CB Messiah Boulieu (5'10, 150), QB Carter Jones (6'4, 175), QB JJ Pipkins (5'10, 165), RB Elijah Taylor (5'8, 155), DE Jaydan Shaw (6'0, 245), OL Cam McMillan (6'2, 280), WR Braylon McDonald (5'11, 160), OL Duncan Osbourne (6'4, 300), DB Jaymayle Sampson (5'10, 150), OL Davon Berry (6'0, 240), LB Igwe Givens (6'0, 175), LB Dylan Sandles (6'1, 180)
2026 & 2027
The coaching staff expects "eight to ten" prospects in the 2026 class to have a significant roster impact, headlined by RB/LB Izayah Lee (5'10, 170) and ATH Romel Tipton (5'9, 165). Lee has an athletic profile with a sub 11.00 100-meter dash. Tipton is a stat producer who runs track and plays with a chip on his shoulder.
They aren't on campus yet, but the future looks bright as the 2027 class boasts QB Joseph Hairston (6'3, 155), RB Nathan Keeton (5'11, 170), and OT Donquavieus Ford (6'7, 250). They are already jumping off the page because of their listed measurables, and we will check on their progress in the Fall.
Other names to Know (2026): QB Nick Buchanon (5'10, 140), DL Jakobe Williams (6'0, 230), TE Sirchristian Kirkwood (5'11, 190), ATH Sireric Scarbrough (5'9, 150), S Victor Lincoln (5'10, 140), WR/S Kani Hicks (5'10, 145), DB/WR Giovanni Crisp (5'8, 140), DB/WR, Rashard Smart (5'8, 130), OL Carl Harris (5'9, 230), WR Gavin Guidry (5'7, 120)
Other names to Know (2027): DT Jaderian Jones (6'1, 260), CB Tysen Reece (5'9, 140), ATH Charles Hines (5'9, 145)
This article is available to our Digital Subscribers.
Click "Subscribe Now" to see a list of subscription offers.
Already a Subscriber? Sign In to access this content.