Colleyville Heritage head coach Kirk Martin, in a surprise move, is headed back to Manvel to take over the Mavericks.
Martin, who has served as the head football coach at Colleyville Heritage since 2020, returns to the site of his greatest success as a head coach in suburban Houston.
He served as the head coach at Manvel from 2008-2017 and led the Mavericks to a pair of state title appearances in 2010 and 2017, while also leading Manvel to the regional finals in 2010, 2013, 2014, 2015 and 2016, posting an impressive 108-25 recording and producing dozens of Division I scholarship players.
After spending two seasons in the college game at Syracuse, Martin returned to Texas to take over Colleyville Heritage before the start of the 2020 season. In three seasons he's posted a 28-7 overall record and led CHHS to a regional final appearance in 2021. Coach Martin also served two seasons as a head coach at Alpine in 2004 and 2005.
Martin is a native of Turkey, Texas and played his college football at UTEP. He was an assistant at El Paso Cathedral, El Paso Riverside, Alvin, Odessa Permian and Giddings before landing his first head coaching job at Alpine.
The Manvel program Coach Martin takes over in 2023 is much different than the one he started from the ground floor back in 2006. Massive growth has hit Alvin ISD and changed the dynamics of the landscape; when Manvel was in their heyday in the 2010s, the district only had two high schools and now Alvin ISD boasts four high schools, including Shadow Creek, which won a state championship in 2019.
Expect Grapevine-Colleyville ISD athletic director Todd Raymond to move quickly on hiring a new head coach at Colleyville Heritage as there's no doubt it is a job that will draw plenty of interest.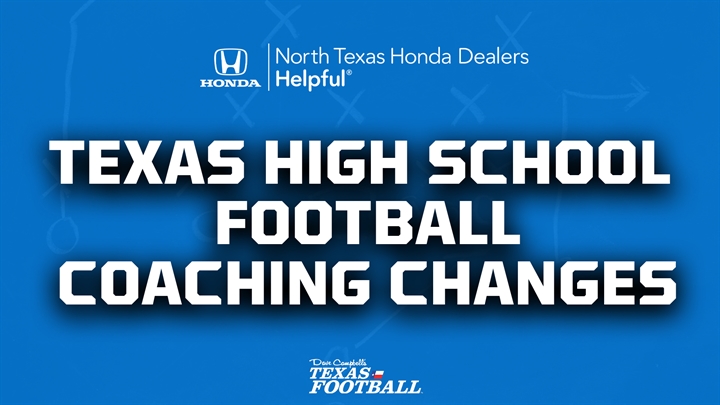 This article is available to our Digital Subscribers.
Click "Subscribe Now" to see a list of subscription offers.
Already a Subscriber? Sign In to access this content.