December 27, 2018 may as well have been yesterday.
That's how easily senior Jordan Revels can recall it. It was the night of one of the greatest Texas high school football games ever played – North Shore vs Duncanville in the 6A state championship inside AT&T Stadium. Most remember how it ended - the Mustangs' Hail Mary to win - but not everyone remembers who kicked off the fireworks. Revels does…because it was him.
Duncanville ran a wide receiver reverse on the very first play and Revels stone-walled it in the backfield, forcing a fumble that resulted in a touchdown for North Shore. Revels was seen high-stepping as the Mustangs crossed the goal line.
"I kind of look back and kind of feel foolish for celebrating for so long because I was tired for like the second quarter and that was play one," Revels laughed. "That was like the best team, the best high school team. They might have been better than Katy when I played my sophomore year when Katy was legit."
The Texas State outside linebacker also scored a late touchdown during the game. Revels is one of a countless number who played in that game and went on to play Division I football. Jake Spavital's staff reached out to the then-Texas Southern commit soon after.
"I'm on board, they came to my house and it's love," Revels recalled. "When I'm talking to them it's not like, 'Yeah, you're our last guy'. They said, 'We need you. We just got our staff, and our staff is on the way right now.'"
Revels quickly established himself as a staple of the Bobcat defense, playing in his very first college game in Kyle Field against Texas A&M.
"Jordan Revels is special, and he gives us the ability to do many different things," defensive line coach Jacori Greer said.
He was quick to catch up to the college football regiment; it's what he was used to in high school already.
"It's discipline first and I knew they're gonna try to weed out the weak," Revels said. "It's just me being prepared for that since I was in sixth grade going through the North Shore program.
"Going back to that, we do the same exact thing here. We go summer the whole time, get a little break, then football and it's time to roll."
He admitted that nothing prepares you for the Division I speed though, something he got an immediate taste of against the Aggies.
Call it cliché, but Revels hasn't bothered to think about bowl games. He's seen that when you look too far ahead, you forget about the job in front of you. A coach's dream – he's focused on being 1-0 every week.
"Once you just start the minus all those mistakes and all the little errors and everything, that's when everybody started clicking," Revels said. "So, once you don't beat yourself, you take a whole lot out of the game."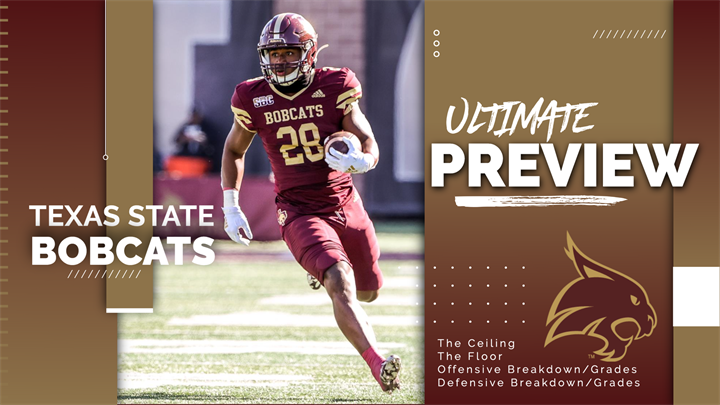 This article is available to our Digital Subscribers.
Click "Subscribe Now" to see a list of subscription offers.
Already a Subscriber? Sign In to access this content.