The college football season in Texas starts a week earlier than normal with a Week 0 matchup between North Texas and UTEP. To celebrate us making it through another off-season, we're counting down the 50 most important players in Texas every day until Aug. 27. The list isn't necessarily about which players are the best, though talent plays a major factor in most important.
No. 41: Keondre Coburn, Texas senior defensive tackle
The History
Coburn, a Spring Westfield native, was a member of the 2018 class that was supposed to bring the Longhorns back to national relevance under Tom Herman. After all, Herman rode the back of a fellow Westfield defensive tackle – Ed Oliver – to the Texas job in the first place. Herman wanted to bring that Houston talent to Austin, and Coburn signed alongside Anthony Cook, and B.J. Foster, and Brennan Eagles. Coburn was a three-time all-state selection in high school and a member of the 2017 Super Team by Dave Campbell's Texas Football.
Coburn took a redshirt in 2018 after playing in three games. He started 12 times as a redshirt freshman in 2019, showing promise He was with 26 tackles, two sacks, and a forced fumble. He's remained the anchor of the Texas defensive line for the past three seasons. He was an All-Big 12 honorable mention as a sophomore in 2020 and a junior in 2021. He's started 33 of the last 35 games for the Longhorns.
The Skillset
Maybe Coburn hasn't reached the ceiling many in the recruiting world expected, but he's been a steady, consistent presence in the middle of Texas' defense. Let's put it this way: If everyone in burnt orange did their job as well as Coburn, the Longhorns wouldn't be struggling to contend in the Big 12. He's not a playmaker as much as a throw-back nose guard who takes up blocks. It is up to the Texas linebackers to go make the plays. Coburn is a run stuffer who excels on early downs and is rarely moved from the point of attack. He takes up blocks and makes life easier for everyone around him.
The Impact
Coburn doesn't do the flashy stuff that is talked about often so many consider him a bust. But if he didn't provide something invaluable, he wouldn't remain a consistent starter under multiple staffs and defensive coordinators. There's a reason none of the young guys Texas adds through the recruiting trail has unseated Coburn in the starting lineup. Sure, he's probably not your third-down nose tackle in obvious passing situations, but he puts Texas in a good position to win on first and second down if the linebackers take a step forward. He makes life easier for guys such as DeMarvion Overshown and he's a locker room leader who provides consistency, effort, and always available.
PREVIOUSLY ON THE LONE STAR 50 COUNTDOWN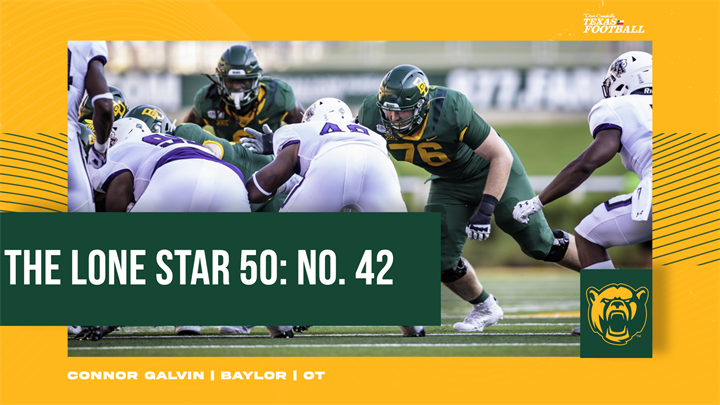 This article is available to our Digital Subscribers.
Click "Subscribe Now" to see a list of subscription offers.
Already a Subscriber? Sign In to access this content.