Dave Campbell's Texas Football is proud to once again roll out its 40 Under 40 — honoring the best young coaches in the state of Texas.
DOUG BELK — Houston Defensive Coordinator
The Third Ward Defense was dominant in Belk's first season as defensive coordinator. He was a semifinalist for the 2021 Broyles Award for the nation's top assistant coach.
JAMES CLANCY — Klein Cain Head Coach
Clancy, who spent five years leading Houston Strake Jesuit, opened up Cain in 2017 and his Hurricanes have become an immediate contender, posting 17 wins the past two seasons and an area round playoff appearance in 2021.
JOSH COCHRAN — Texas Tech Tight Ends Coach
The East Texas native is shifting to tight ends coach out west after previously serving as co-offensive coordinator and offensive line coach at Austin Peay.
The former Humble Atascocita DC was considered one of the bright young defensive minds in the Houston area and now he's getting his shot to be a head coach at Dallas ISD's lone 6A program.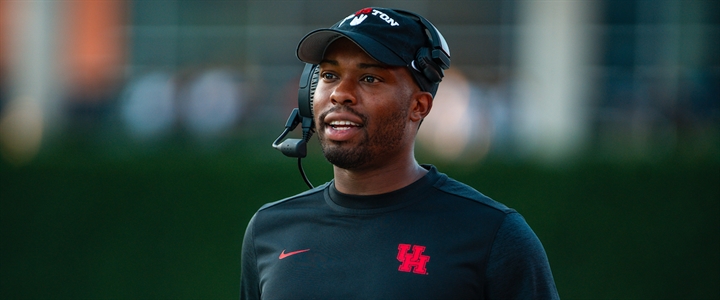 KENDRICK CRUMEDY — Jasper Head Coach
After a long stint on staff at Manvel, Jasper alum Kendrick Crumedy comes home to his alma mater in 2022. Crumedy brings new energy and excitement to a potential sleeping giant in the Piney Woods.
CHIP DARDEN — Lubbock-Cooper Head Coach
In three seasons, Darden has been nothing short of amazing posting a 37-6 mark at Lubbock Cooper, including 5A DII state semifinal appearances in 2019 and 2021.
DALTON DeGRAFFENREID — Klondike Head Coach
At just 28, DeGraffenreid has become one of six-man football's rising stars, sporting a 43-14 overall record and leading Klondike to the state semifinals last season.
STERLING DOTY — Stephenville Head Coach
In eight seasons as a head coach at Magnolia and Stephenville, Doty is 61-32. After six wins in each of his first two seasons as head coach at Stephenville, Doty led his alma mater to a 16-0 record and a 4A DI title.
AUSTIN FLYNN — Deer Park Head Coach
Flynn returned to his hometown in 2018 after a stint coaching in the college game and has posted a 24-19 record in four seasons leading the Deer. He's led DPHS to the playoffs in three straight years and a district title in 2021.
CLINT FULLER — Kilgore Head Coach
Fuller, who was part of two state title teams as DC at Pleasant Grove got his chance to be a head coach at East Texas power Kilgore and delivered in year one posting an 11-2 record and a regional semifinal appearance.
RAY GATES — North Crowley Head Coach
Gates, a native of Shiner is the latest in a recent string of Cedar Hill assistant coaches to get his chance to be a head coach as he takes over for Courtney Allen at North Crowley.
BJ GOTTE — Pearland Head Coach
All Gotte has done the past four seasons is start a new program at Katy Paetow, post a 35-13 record and lead Paetow to the 5A DI state title in 2021. He was named head coach at Pearland in late February.
DeMARCUS HARRIS — Mesquite Head Coach
In his first season as a head coach the former Cedar Hill DC and Pittsburg native led the Skeeters to a 7-5 mark and an area round playoff appearance, quite the turnaround from a 2-7 mark in 2020.
DARBY HOUSE — Poteet Head Coach
House took over an 0-10 Poteet team in 2018. Slowly but surely, the Aggies have improved and the past two seasons, House led Poteet to an impressive 18-5 mark, including a 10-2 record in 2021.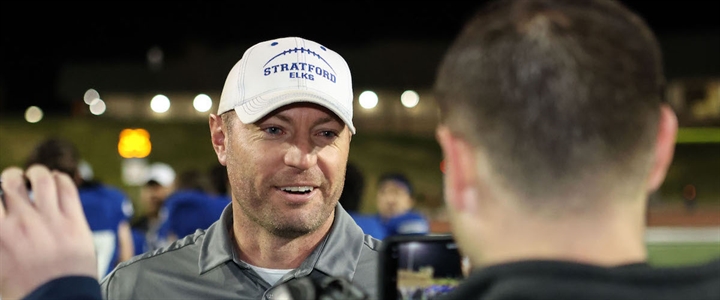 JUSTIN JOHNSON — Baylor Running Backs Coach
Johnson enters his third season as running backs coach at Baylor. Abram Smith set a school-record for rushing yards in a season with 1,601 last year.
G.J. KINNE — Incarnate Word Head Coach
Kinne, the son of a Texas high school football coach, gets his first shot to lead a program after a stint as co-offensive coordinator and quarterbacks coach at UCF.
MATT LOVORN — Stratford Head Coach
Lovorn has been nothing short of sensational in seven seasons at Stratford posting a 78-21 record, he led the Elks to the 2A DII state title in 2021 and he's guided the Elks to two other state semifinal appearances.
BRENNAN MARION — Texas Wide Receivers Coach
Marion, a record-setting college receiver in his own right, was added to the Texas staff a year after coaching the 2021 Biletnikoff winner at Pitt.
ILLYAN MARTINEZ — Natalia Head Coach
Martinez in four seasons at Natalia has posted a strong 26-19 mark including area round playoff appearances in 2019 and 2021. Natalia has made the post-season in three straight seasons under Martinez.
CANNON MCcWILLIAMS — Big Spring Head Coach
In three seasons, McWilliams guided the Steers to the playoffs three times and sparked steady improvement, including an area round appearance in 2020 and a 6-5 mark in 2021.
JaMARKUS McFARLAND — TCU Defensive Line Coach
The Lufkin native spent the previous three seasons as an assistant head coach and defensive line coach at SFA. He was a four-year letterman at Oklahoma.
ELLIS MILLER — Haslet Eaton Head Coach
Miller has quietly helped Eaton become a playoff staple in DFW, posting a 32-24 record in five seasons including a trip to the Class 6A regional semifinals in 2020 and an 8-3 mark in 2021.
TRENT MILLER — Willis Head Coach
After five incredible seasons at Spring where he had a 41-14 record, Miller moves up I-45 to take over as the head coach at Willis for the 2022 season.
BARRICK NEALY — UTEP Assistant Head Coach & Running Backs Coach
Nealy is on his third role in four years at UTEP. The former collegiate and CFL quarterback started as the Director of Player Personnel in 2018.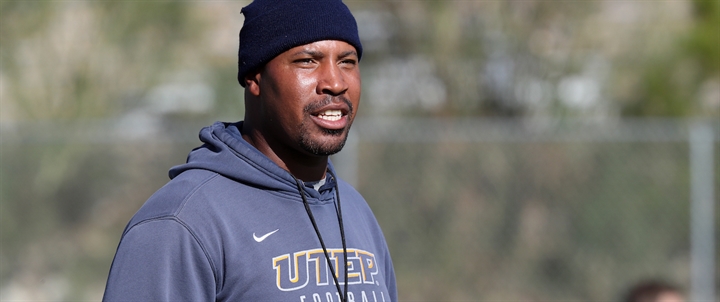 LEON PAUL — Lancaster Head Coach
Paul, who cut his teeth as an assistant at Crowley, Kennedale and Duncanville, stepped into a high-profile job at Lancaster and in his first season led the Tigers to a 10-2 record and a trip to the area playoffs.
JERRY PRIETO — Crosby Head Coach
Prieto has been nothing short of sensational in his two seasons at Crosby posting an impressive 24-7 record, leading Crosby to the 5A DII championship game in 2020 and a state semifinal appearance in 2021.
NICK ROGERS — San Antonio Pieper Head Coach
Rogers who was the offensive coordinator for Cedar Park's 2020 state runner-up squad, went to San Antonio Pieper in 2021 to start this program up that will begin varsity play in 2022.
ANTHONY SAINCILAIRE — Garland Lakeview Centennial Head Coach
Saincilaire in his first year as HC at Lakeview Centennial led a young Patriots squad to a 5-5 mark and had it not been for a forfeit due to a COVID outbreak, LCHS likely would have been a playoff team.
TYLER SANTUCCI — Texas A&M Co-Defensive Coordinator & Linebackers Coach
The former All-American linebacker at Stony Brook rose from defensive analyst to linebacker coach at A&M following similar stints at Wake Forest and Notre Dame.
DAN SHERWOOD — Amarillo Caprock Head Coach
A staple at Caprock for the last eight seasons, Sherwood's teams consistently over-achieve and they've made the playoffs four times, including a playoff win in 2018 their first since 1975.
CHRIS SOFTLEY — Lubbock Christian Head Coach
Few private school coaches have been as consistent at Softley, who is 56-15 with the Eagles while guiding them to the 2019 TAPPS Division III title game.
JOSH STANALAND — Jayton Head Coach
One of six-man football's fastest rising coaches, Stanaland is a stunning 100-49 in his career, helping one of the state's most decorated programs re-establish its legacy.
WILL STEIN — UTSA Co-Offensive Coordinator & Quarterbacks Coach
The former Louisville quarterback was elevated to co-offensive coordinator and quarterbacks coach after spending the previous two seasons as the wide receivers coach and pass game coordinator.
SCOTT SYMONS — SMU Defensive Coordinator
Symons parlayed a successful two-year stint as the defensive coordinator at Liberty into the same role at SMU for first-year head coach Rhett Lashlee.
LONNIE TEAGLE — Katy Paetow Head Coach
Teagle, a native of the Houston area, returns for his first head coaching gig at defending 5A DI champ Katy Paetow. Teagle previously served as the offensive coordinator at Denton Ryan, where he won a state title in 2020.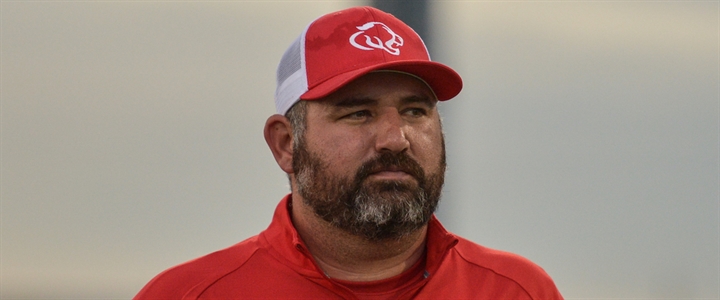 MARK TORRES — El Paso Pebble Hills Head Coach
Torres, who opened Pebble Hills in 2016, has led the Spartans to the playoffs in four of the past five seasons and his program has produced three head coaches at other El Paso area programs in the past two seasons.
BRAD WILLARD — Mount Vernon Head Coach
Willard in his first season at the helm at Mt. Vernon was absolutely phenomenal leading the Tigers to a 14-1 record and their second straight trip to the 3A Division I state semifinals.
CJ WILSON — Grapevine Faith Christian Head Coach
A former Dallas Cowboy, Wilson has continued the winning tradition at Grapevine Faith, notching a 13-6 record in two seasons and a pair of regional semifinal appearances.
JOHNATHAN WILSON — Klein Forest Head Coach
Wilson took over a Klein Forest program in 2020 that had lost 19 straight games and after a tough 2021 season, Wilson's squad posted a 5-5 mark in 2021 and should be in the mix for a playoff spot in 2022.
WES WOOD — Snyder Head Coach
The former Muleshoe star cut his teeth as an offensive coordinator at Azle and in his third season at Snyder, the Tigers had a breakout 9-4 campaign advancing to the 4A DII regional semifinals.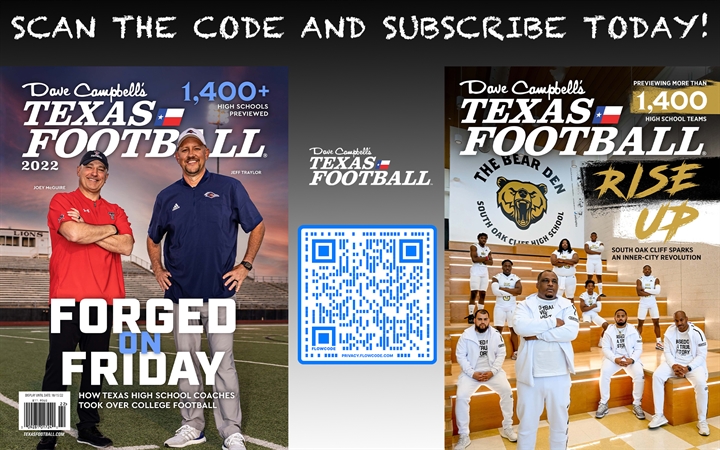 This article is available to our Digital Subscribers.
Click "Subscribe Now" to see a list of subscription offers.
Already a Subscriber? Sign In to access this content.