In football, preparation is key. From the moment you know the team that you're facing to the moment you kick off. But what about when it all falls apart, when your game falls through and you're left scrambling for another opponent? That's what happened to the 4A Lumberton Raiders, who had only 30 hours to prepare against an opponent who made a deep playoff run last year. And a first year head coach. And a new scheme.
And won.
As soon as Lumberton head coach James Reyes got the news that he needed a game, he immediately got to work. He sent word out on Twitter that he needed a new opponent for Week 1. Reyes did not care about who his team was gonna play, all he knew was that he was gonna make sure that his kids were gonna play a game.
"Our kids have worked too hard, since August 2nd and during scrimmages, to not be able to play the first week," he said. "I didn't care who we played, I just wanted our kids to play."
The Columbus Cardinals were the ones to answer the call (with an assist from our very own Matt Stepp). Although facing off against a team that has made deep playoff runs the past two years wasn't the coaching debut Reyes expected, he fulfilled his promise that the Raiders would have a Week 1 game. As fast as the game was scheduled, both coaches sent over their scrimmage film and went to work on a game plan. Reyes had 30 hours to get his team ready for a state contender. That afternoon he got his players together and informed them that they would have a new opponent and that they would need to change things up.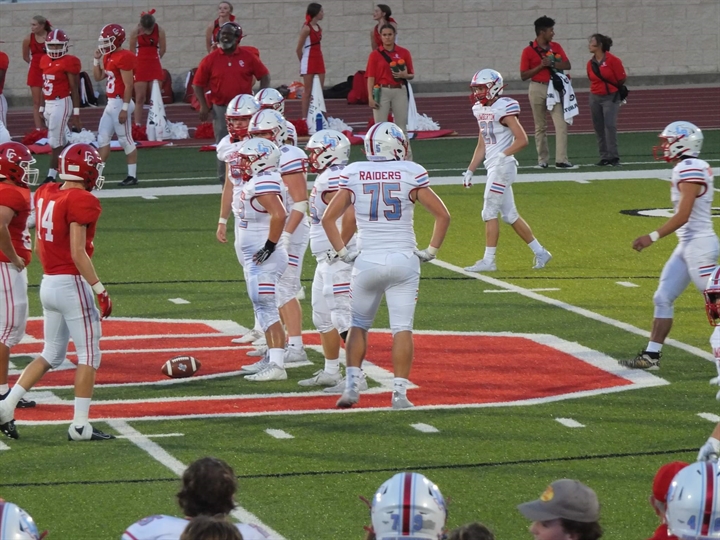 "Brought my kids in that afternoon to show them the plan and then the next morning we did walkthroughs," Reyes said. "The kind of stuff that you would do on a Monday. For prepping the offense in a 30 hour period, you go from seeing a 3-4 defense all week to a 4-2-5. It was a little tough on our offensive line."
As they prepared to make the three hour ride to Columbus, another setback stood in their way. The charter buses that were planned did not show up; apparently the company did not have them on their schedule. As any high school coach would do, the Lumberton staff grabbed their big, yellow school buses and high-tailed it west to Columbus.
Then came the game against Columbus, a team that has been coached longer and reached more playoff appearances than their squad. From the first whistle to the final, Reyes' team showed off that they had been listening to their coach this offseason, with the defense flying to the ball all night forcing 6 turnovers. The defensive line was harsh and punishing, while the offence did their part as they put up 249 yards on the Cardinals as the Raiders would go on to win 31-19.
"Defensively we played extremely well," Reyes said. "I was so proud of our kids and our coaches. But that's how we have been practicing all year. Fast to the football, a lot of hands on the ball carrier, flying around, so we played with a lot of energy offensively and defensively."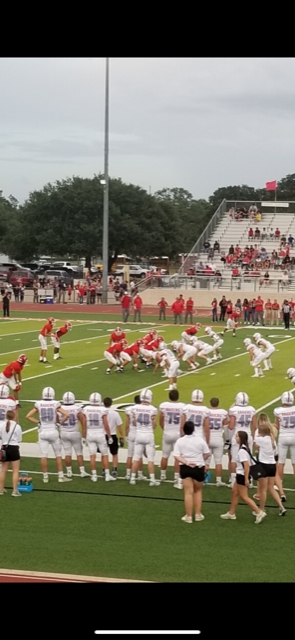 Winning your head coaching debut is a huge sigh of relief. great thing, not all head coaches can say they won their first time on the sideline. But Reyes was quick to move the focus back to his players and his coaching staff.
"It was good but it ain't all about me, it's about these kids and coaches who are putting in all of the work and who have bought in to the program," he said. "These kids are starting to believe in themselves and the coaches are starting to believe in them. The win was great and hopefully there are many more to come."
While Coach Reyes is still in the early days of building the team culture at Lumberton, it's clear that his program is building towards success. His motto is #FullThrottle, meaning attack everything with 100 percent effort.
"That's what we preach all the time, loving one another, believing in one another, and playing for the other guy," he said.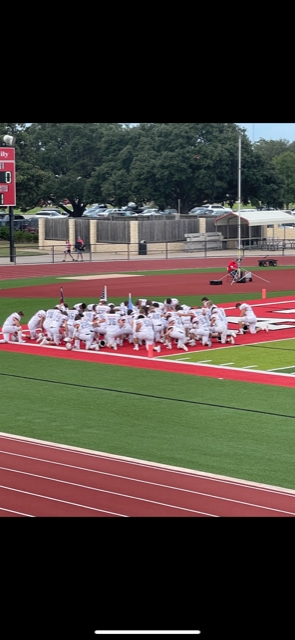 This article is available to our Digital Subscribers.
Click "Subscribe Now" to see a list of subscription offers.
Already a Subscriber? Sign In to access this content.