The NCAA Division I FCS committee ranked Sam Houston the No. 4 in the nation in its midseason top 10 ranking, making the Bearkats the top team in the South.
The FCS committee is the organizaiton that will ultimately decide the FCS Playoff bracket.
"The ranking provides a snapshot look at potential teams competing for top seed positions in the upcoming 2020 FCS Championship," said Kyle Moats, athletic director at Missouri State and chair of the FCS committee. "As a committee, we've had robust conversations and look forward to the many football games left to play."
The Bearkats are putting together a tremendously dominant season in K.C. Keeler's seventh season in Huntsville. Sam Houston is beating its beating its opponents by a combined 28 points per game over its 4-0 start, including a 71-17 win over No. 7 Nicholls.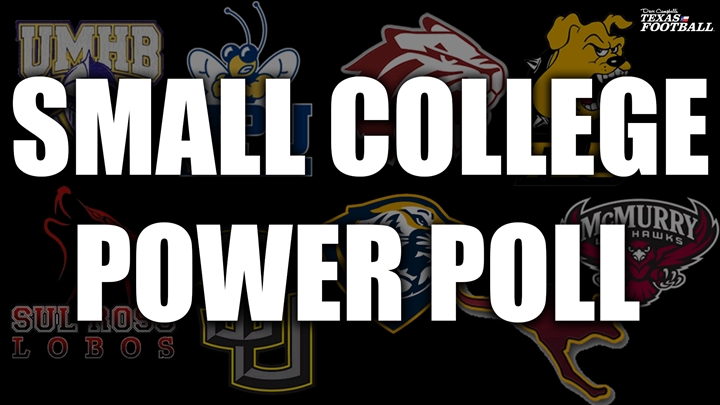 Keeler has not won the Southland Conference since the 2016 season, and does not have a playoff appearance since 2017. With this kind of ranking, Sam Houston is in a safe position to make the FCS Playoffs whether they need to as an auto-bid or at-large team.
East Coast standout James Madison leads the way at No. 1 with perennial powers North Dakota State and South Dakota State coming in at No. 2 and No. 3 in the initial ranking. Both of the latter two schools have losses on their record. North Dakota and Weber State are tied at No. 5, while Delaware, VMI, UC Davis and Murray State round out the top 10.
The ranking is built out of the same criteria that the committee will use to slot teams in the FCS Playoff bracket, including records against common opponents, analytics and the FCS Coaches Poll. The Bearkats have matchups against McNeese and No. 20 UIW remaining.
The final FCS Playoff bracket will be revealed at 10:30 a.m. April 18 on ESPNU. Instead of the usual 24-team structure, only 16 teams will be selected for the FCS Playoffs. That leaves just five total at-large bids. The national championship game will take place on May 16 at Toyota Stadium in Frisco.
Sam Houston is searching for its first ever NCAA national championship.
This article is available to our Digital Subscribers.
Click "Subscribe Now" to see a list of subscription offers.
Already a Subscriber? Sign In to access this content.