Midlothian Heritage could do no wrong while Pleasant Grove struggled from the get-go.
It started from the opening drive when the Jaguars marched right down the field to score, and it didn't get better for the Hawks from there. Heritage jumped out to a quick lead on a 10-yard catch, but were unable to convert the extra point attempt. Heritage backed up a strong opening offensive possession with an equally as strong defensive stop against Pleasant Grove's initial offensive possession. Heritage's defensive backs were very quick to the ball all game, not allowing much yards-after-catch by the Pleasant Grove receivers.
A scary moment occured early in the first half when a wideout from Pleasant Grove collided with a Heritage defender coming across the field. He walked off under his own power. The Pleasant Grove offense finished off the drive thanks to a defensive pass interference call in the end zone that gave the offense new life. The Hawks capped off the scoring drive with a touchdown.
Heritage answered quickly with a touchdown pass of its own. Two plays later on defense, Heritage came up with a big interception during a pass attempt down the right side of the field and, with a heads-up play, lateralled the ball at the last minute to successully complete the pick six. The two quick scores by Heritage made it 26-7 at halftime.
"I was able to build a connection with our receivers and build a stronger bond going into next season to get on the same page," Heritage quarterback Landon Ledbetter said.
Coming back from halftime, Pleasant Grove tried to mix things up with a trick play that went nowhere.
Heritage's defense bent all game, but finally broke late as Pleasant Grove was able to get the ball into the end zone for its second touchdown, cutting the lead in half, 26-14. However, Heritage took no time to answer with a touchdown of its own and the next drive only consisted of two plays. Both plays were lengthy passes, but the extra point was no good. Pleasant Grove, feeling the pressure, tried for big-chunk plays late and ultimately went four-and-out. Pleasant Grove turned the chunk plays into points during its next drive, making the score more respectable by adding another late touchdown, but it was all too little too late.
Heritage won the DII State Championship by a final score of 39-20. Led by Ledbetter, Heritage's offense scored a touchdown on five of its six offensive possessions. Ledbetter led a very organized and accurate air attack, and his receivers did not let him down finishing with five touchdowns with two going to both #8 and #1. It was dominating effort by Heritage who captured its first 7-on-7 championship.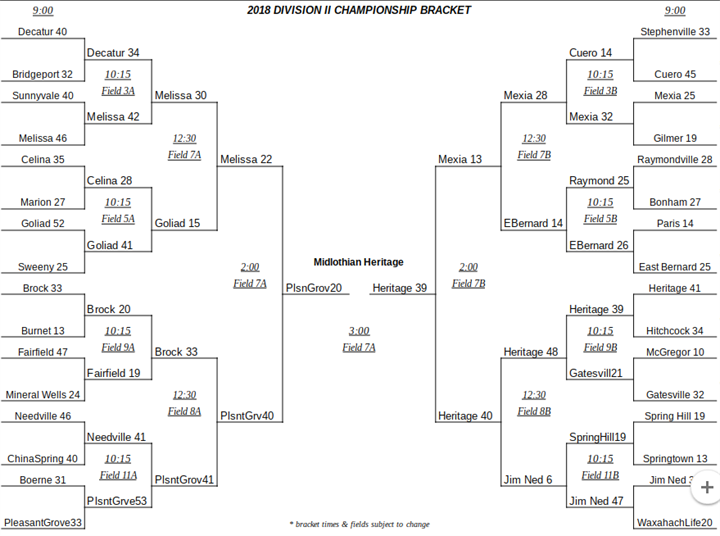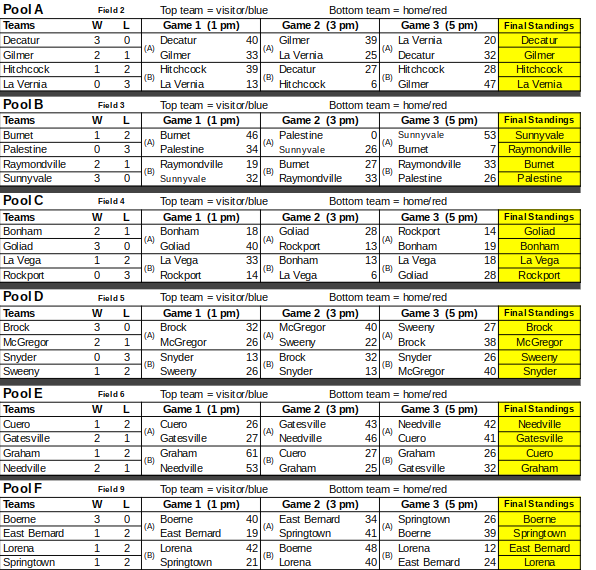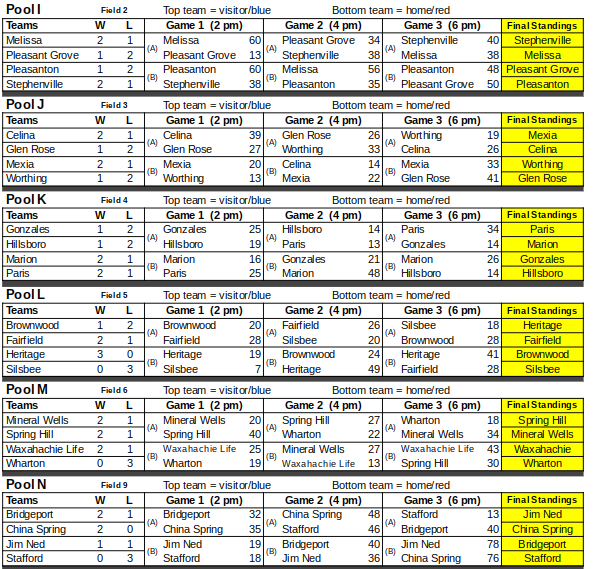 This article is available to our Digital Subscribers.
Click "Subscribe Now" to see a list of subscription offers.
Already a Subscriber? Sign In to access this content.