Before we completely flip the page to the 2022 recruiting cycle, Dave Campbell's Texas Football wanted to get down to the bottom of some of the most pressing questions we could think of for 2021 recruits.
So, we surveyed 32 of the top Texas high school football recruits promising anonymity so that they could speak openly and honestly about the questions posed.
Next up:
What's your craziest recruiting story?
It's pretty simple, it all happened during Covid Lockdown

Getting lost while trying to find the campus parking

I met Matthew mcconaughey and that was cool

One time I left my mom at the airport in UGA

Having to get my visits cancelled because of carona

N/A

On the way to Arkansas it was pouring down rain and in the midst of about 5 minutes we almost crashed there was a pickup truck on the side and we were going about I say 50 and we just barely missed them we would have helped them but it was pretty dangerous cuz we almost hit him.

Getting an offer and having to talk to the head coach the next day and the day I have to talk to him he gets fired

none really because of covid but i foundout kobe passed during my UH visit

I dont have any it was just all fun to me

Idk

After a visit to Alabama i was on my way about to board my flight and coach Saban called to offer me

San Diego State was the first school to offer me my sophomore year, but my coach forgot to tell me about it, so I never called them. I didn't know about it until the coach there called me this last March and "re-offered" over a year later.

Getting offers

I went to Texas tech 3-4 times and I wanted them to offer me so I could commit but they never did

Lol??????

I was about to get an offer from a school and then my phone died. I wasn't able to call the coach back for an hour, but I got the offer.

don't have one

Lsu. all ima say

Offered alcohol by fans near a concession stand

Don't have one

I got invited to some visits and the schools didn't even know my name or acknowledge that I was there.

Don't have one tbh

Not being able to contact coaches

So, i was on a virtual tour and they had me on the tvs all over the facility and on the big Jumbotron on the football field.

Receiving 4 offers in a day

When I committed I had a coach tell me that I was wrong and that if I committed to this particular school that I'd never go anywhere in life or on the football field. The only way I'd be successful is if I went to his school. Needless to say that just made me feel better about my decision.

Don't have one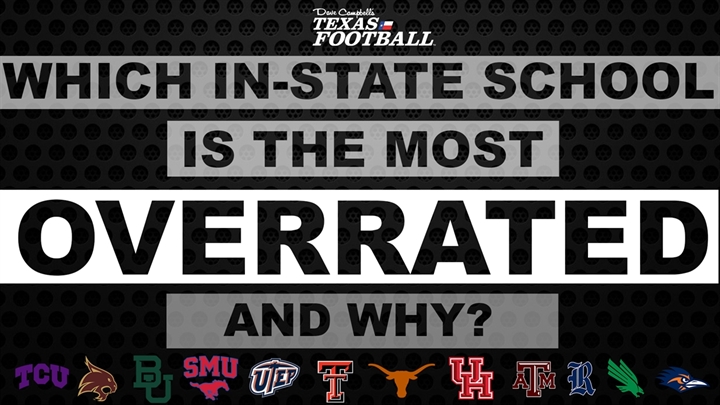 This article is available to our Digital Subscribers.
Click "Subscribe Now" to see a list of subscription offers.
Already a Subscriber? Sign In to access this content.